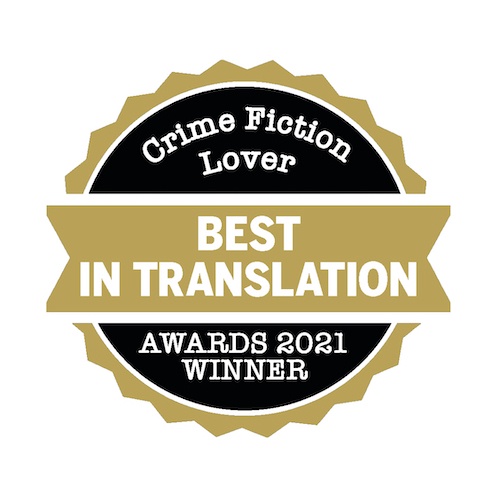 In our first ever – and hopefully annual – Crime Fiction Lover Awards, we bring you our shortlist for the Best Crime Novel in Translation for 2021. Have you read any of them? Which one is best? Have your say by voting via our online form.
If any of the books on this list interest you, all but one are available in our shop on Bookshop.org. Click here to find out more.
Hotel Cartagena by Simone Buchholz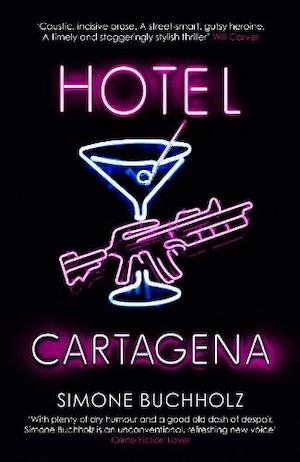 Translated by Rachel Ward — Just like a hamburger has a little bit of Germany in the middle, Hotel Cartagena is a German novel but with a slice of American-style crime fiction inside. Chastity Riley is a chopsy detective who'd fit right into a novel by Raymond Chandler or Sara Paretsky, but here she is on the mean streets of Hamburg running down the mob. While at a 65th birthday celebration in a high class hotel, the bar is taken under siege by armed men. What are they after, and why? The tension builds as a SWAT team assembles outside while on the inside Riley has been cut and sepsis is setting in – but the guests must be protected. A bold thriller, teaming with intrigue and interesting characters. Read our review here.
Buy now on Bookshop.org
Bullet Train by Kotaro Isaka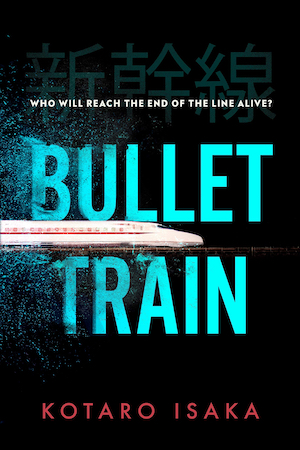 Translated by Sam Malissa — The gentle, considered, classic-style mystery you normally encounter in Japanese crime fiction is thrown out the window in Kotaro Isaka's ingenious story, Bullet Train. Instead, we have madcap crime comedy involving a psychopath, a hapless assassin, a vengeful father, two hitmen named after citrus fruit and a snake. They're all on the Bullet Train heading towards Morioka and most of them are intent on getting hold of a suitcase full of money that's also on the train. Action, thrills and spills on every page. Guaranteed. Find out more in our review.
Buy now on Bookshop.org
The Rabbit Factor by Antti Tuomainen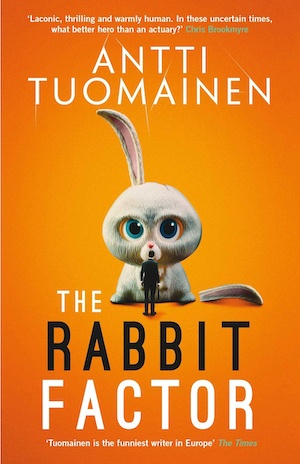 Translated by David Hackston — Finnish author Antti Tuomainen is brilliant when it comes to putting unusual characters into even more unusual situations. Here we have an insurance actuary called Henri Koskinen who inherits an adventure park in Helsinki – one that owes debts to loan sharks. On top of having to deal with the criminals, he as to manage the hopes and dreams of the oddball staff and at the same time he happens to fall in love for the first time. Wonderfully dark humour arises, we see some truly sublime character development, and you'll shed the odd tear or two along the way as well. A fabulous read, covered in more depth in our review.
Buy now on Bookshop.org
Riccardino by Andrea Camilleri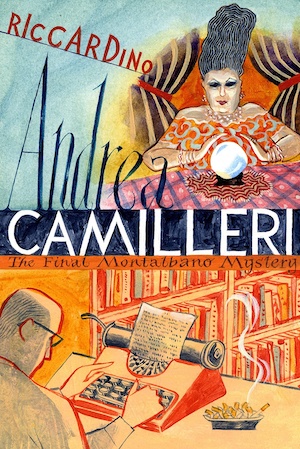 Translated by Stephen Sartarelli — Published posthumously, this Italian crime novel wraps up the Inspector Montalbano series in wonderful fashion. An early morning call wakes the detective – a young man is in distress, but it's a wrong number so Montalbano goes back to sleep. Then he's woken again and it turns out Riccardino, the caller, has been murdered. All your favourite characters return as Montalbano works on this curious case. Interestingly, Camilleri wrote this final novel many years ago and kept it in a safe, updating it for publication. The author, his character and the Sicilian setting will be sorely missed. Read our review here.
Buy now on Bookshop.org
The Girl Who Died by Ragnar Jonasson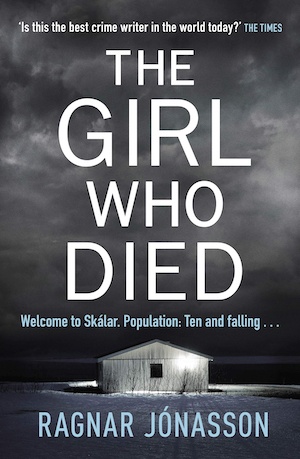 Translated by Victoria Cribb — The accomplished Icelandic author Ragnar Jonasson dials up a cold atmosphere of isolation and danger in The Girl Who Died. The story sees teacher Una accept a position on a distant peninsula in northern Iceland, among an extremely close-knit community. When a stranger visiting this small town goes missing, Una becomes suspicious but it seems someone wants everything kept quiet. The townsfolk grow hostile. The ghost of a child appears to haunt Una's room. As the tension builds, things get extremely creepy… Find out more with our review.
Buy now on Bookshop.org
Cold As Hell by Lilja Sigurdardottir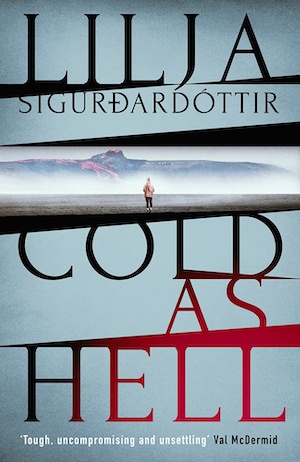 Translated by Quentin Bates — We're back in Iceland for a unique crime story about two sisters – Áróra and Ísaford. Áróra and their mother have been living in the UK while Ísaford remains in Iceland – but she's dropped off the map, so to speak. The novel is about how Áróra goes to look for her sister, and on her quest must deal with Ísaford drug-dealing boyfriend, Björn, and plenty more besides. A touching story, taut and intense, sorrowful and beguiling, well told by the author. There are more novels on the way in this series and we can't wait. Read the full review.
Buy now on Bookshop.org
Little Rebel by Jérôme Leroy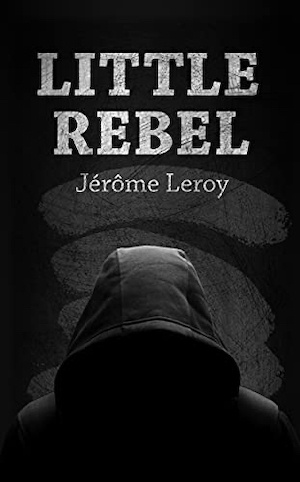 Translated by Graham H Roberts — A French-North African police inspector is shot dead by a fellow officer while undercover. Mokrane Méguelati has been mistaken for a terrorist. Leroy manages to encompass the political and cultural landscape of France in the run up and in the wake of the tragic killing. This novella is a devastating portrait of race, prejudice and societal breakdown against the backdrop of a coming terrorist attack. Little Rebel is poignant and insightful, zeitgeist-y and explosive. Read our review here.
Buy now on Amazon
See all our shortlists and find information on voting in these awards here.