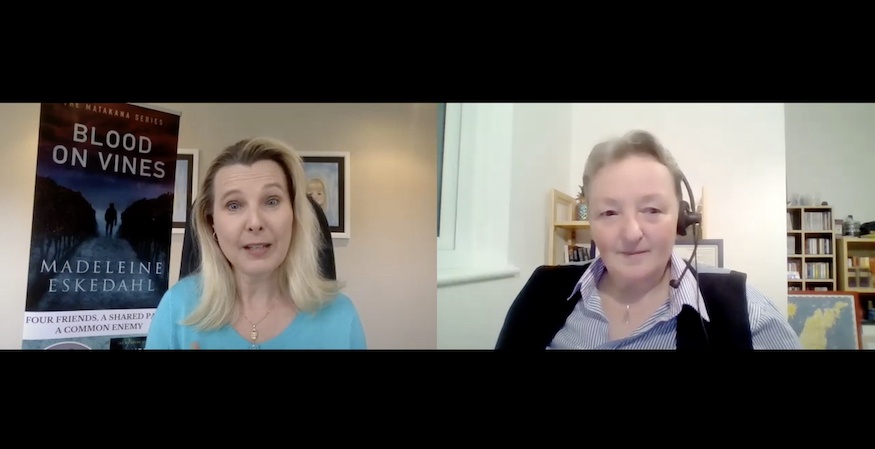 Dr Jacky Collins has spread her net wide for her latest interview subject, chatting to New Zealand author Madeleine Eskedahl about her debut crime novel Blood on Vines, published in March 2021.
Madeleine's surname might make you think of Nordic noir and you'd not be far off the mark, because she was born and brought up on the Swedish island of Gotland, only moving to the southern hemisphere in her late teens. When Jacky asks whether her work is Nordic noir or New Zealand crime, Madeleine decides she's a bit of both.
Blood on Vines is a whodunit set in the Kiwi wine growing region of Matakana, an hour away from Auckland, and it boasts a prologue that Jacky says "opens like a sledgehammer." It's the first in a series and after watching this fascinating interview it has just moved up several places on our to be read list.

You can grab yourself a copy using the button below. Enjoy the interview, and for more click here.