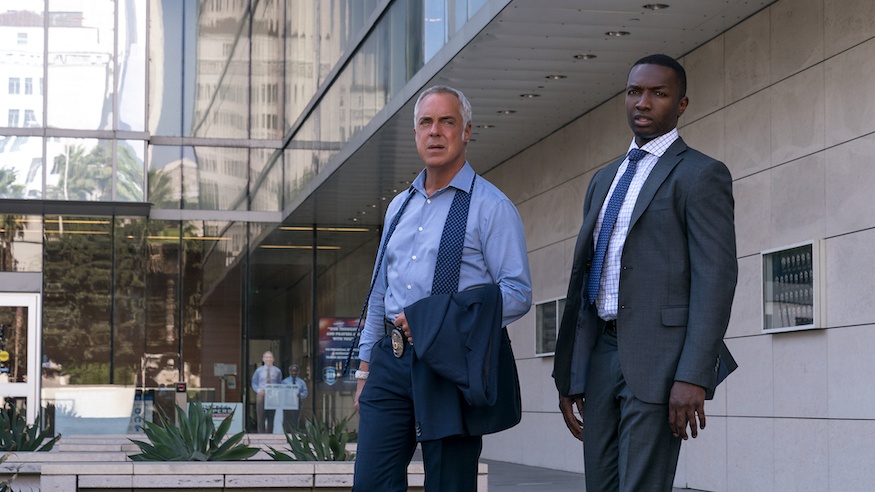 Fans sprung into action when Amazon Prime announced that this will be the last season of Bosch, and petitions attracted signatures from all over the world. Such is the following for Michael Connelly's books and these exceptional adaptations.
But it was to no avail, and season seven, which begins streaming on 25 June 2021, will end the Bosch canon on Prime – although an as-yet-untitled spinoff featuring Bosch (Titus Welliver), his daughter Maddie (Madison Lintz) and Honey Chandler (Mimi Rogers) has been snapped up by IMDB and will begin filming later this year.
Anyway, back to season seven, which takes its inspiration from novels written 20 years apart – The Concrete Blonde from 1994 and 2014's The Burning Room, with Bosch and partner Edgar tackling two separate murder investigations.
So what can we expect? Amazon revealed: "The seventh and final season of Prime Video's Bosch puts Harry's famous motto centre stage: 'Everybody counts or nobody counts.' When a 10-year-old girl dies in an arson fire, Detective Harry Bosch risks everything to bring her killer to justice despite opposition from powerful forces. The highly charged, politically sensitive case forces Bosch to face a gruelling dilemma of how far he is willing to go to achieve justice."
And with Edgar (played by Jamie Hector) still processing the repercussions of his showdown with Jacques Avril in season six, the relationship between him and Bosch is feeling pretty strained. Titus Welliver told Entertainment Weekly: "I think that will be the big payoff, to see how they work their way through it, unpack that, and it's a lot of stuff. You know, while there is a healthy dose of action and things going on, I always feel like [Bosch] comes down to stories about people, and the fragility of human nature."
To catch up on what has gone before, read our complete guide to Bosch on Prime. And to go back to the source, we've a primer for Michael Connelly's Bosch books too.