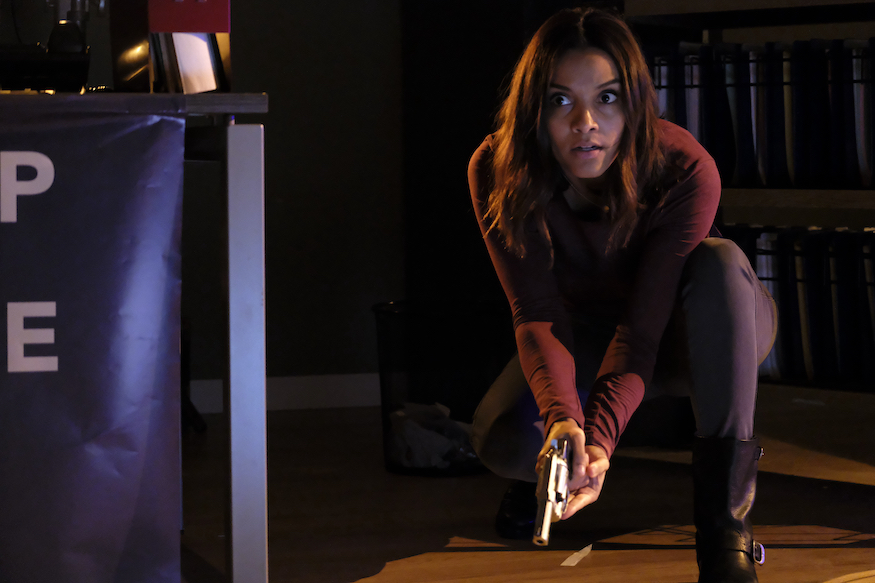 Sundance Now has announced the DVD release of the Canadian police procedural crime drama The Murders. The eight-episode series arrives on disc on 29 June 2021, with Jessica Lucas (Gotham, Melrose Place) playing rookie detective Kate Jameson.
Jameson is a squeaky clean investigative prodigy whose father was a respected Vancouver cop. Everything in her career has been sparkling so far, but now she's been paired with Detective Nolan Wells, played by Dylan Bruce. In the first episode, Wells plays an initiation prank on Jameson by taking her service weapon. One thing leads to another and while Jameson is pulling her hair out trying to find it, the gun has fallen into the wrong hands. Yup, the worst happens and someone is killed with her gun.
That sets things up nicely for what looks like a unique series as Jameson tries to exonerate and prove herself, even though what happened was not her fault. You probably haven't seen this much of Vancouver in a crime show since McGuyver. Heists, cold cases, black mail, serial killers… It's a series with something for everyone.
The DVD is available for $35.99 on Amazon. The Murders aired in Canada from March 2019. There have been rumours of a second season, but nothing has been confirmed.