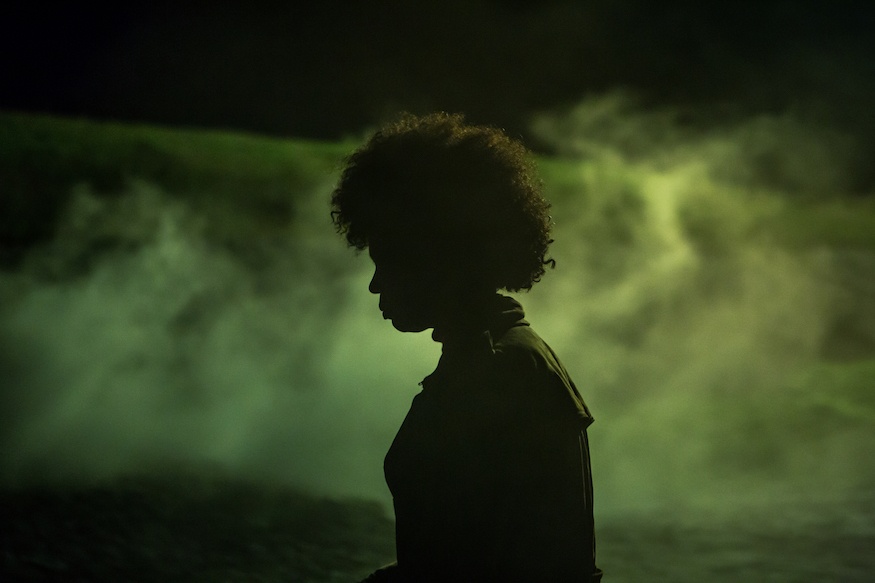 Floodland is a Belgium-Netherlands co-production set in modern day Flanders-Zeeland, the borderland region between the two countries either side of the Scheldt river. It's a blackly comic police drama that draws heavily on the clash of cultures between city, cosmopolitan liberal values and an out-of-touch rural community. Floodland began streaming in the UK on All4, via Walter Presents in April 2021 and is also available on Amazon and PBS Masterpiece for US viewers. If you enjoy those moody Nordic noir dramas, or similarly dark and atmospheric TV shows like Hinterland, Floodland is definitely worth checking out. Of course, it has the obligatory subtitles too as the programme is in Dutch Flemish.
The flood plains by the Scheldt are home to the descendants of 17th century buccaneers, The Lorrendraaiers. While modern states developed around them, their fiefdom has thrived down the years, little affected by the law or the police. Smuggling and people trafficking are the modern equivalent of freebooting and slaving. Is that about to change? Disgraced Rotterdam cop Tara Dessel (Jasmine Sendar) has been sent to this bleak backwater. It's soon clear that she's the only real detective among a whole posse of local hicks at her new station. Her desire to investigate serious crimes diligently is a concept her new colleagues are slow to appreciate.
Tara arrives at her new station as preparations are underway for her predecessor's leaving party, although he never quite leaves the story. She is Dutch, of African descent, and the receptionist uses a racist epithet when announcing her. It's crude but the point about local racism is made, though Tara keeps her powder dry. What follows is a nasty farce and Tara's new boss is a complete idiot. That's a given, but is he a crook? In the middle of the party a traumatised young girl turns up dehydrated and bloodstained. It's only Tara who pulls away from the festivities and takes an interest. Afi (Danna Unigwe) is unable to speak Dutch or remember how she got into this state.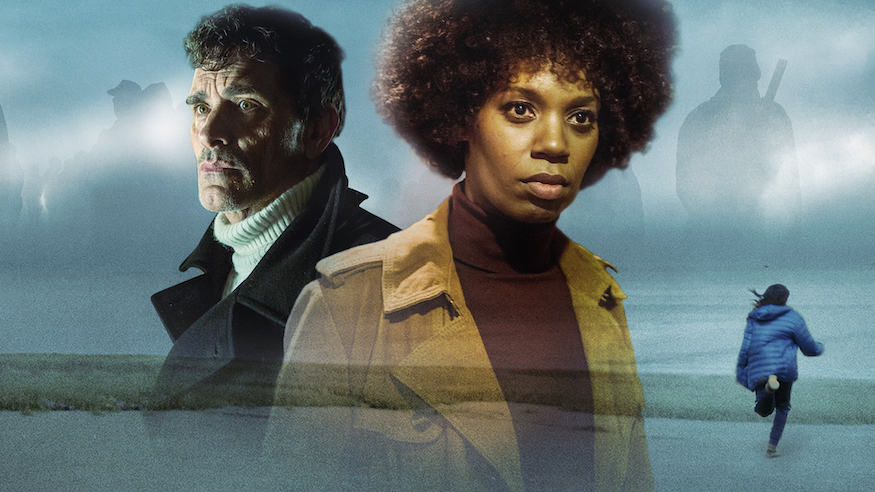 The initial investigation leads to a beached boat. It's been shot up and the body of a small boy lies face down in the mud nearby. Again, Tara seems to be the only one who wants to investigate properly. There's more than racism going on in this force – they're hiding something. Tara's one ally is Bert Dewulf (Koen De Bouw), a psychologist brought in to help Afi recover her memory. Bert is also on the run from his troubles and he sees his salvation in saving Afi. How much time do Tara and Bert have before the whole affair is covered up?
Floodland makes masterful use of the setting. It evokes that isolated Scandi-noir vibe and the way it makes a small place seem like a country is very well done. Even though they not far from the largest working sea port in Europe, the salt marshes seem to be the middle of nowhere. It's a stark, flat, cold and sinister landscape, oppressive and threatening. Borderlands create intrigue in crime fiction and Floodland gets that. A lot of the action takes place on the mudflats and deserted beaches where the river meets the sea. Every once in a while a giant containership floats past, the kind that could easily have blocked the Suez canal on its way. It's a curious and typical contrast to the sense of remoteness that reminds us of The Wicker Man. It's one of the deliberate incongruences the director/writer revel in.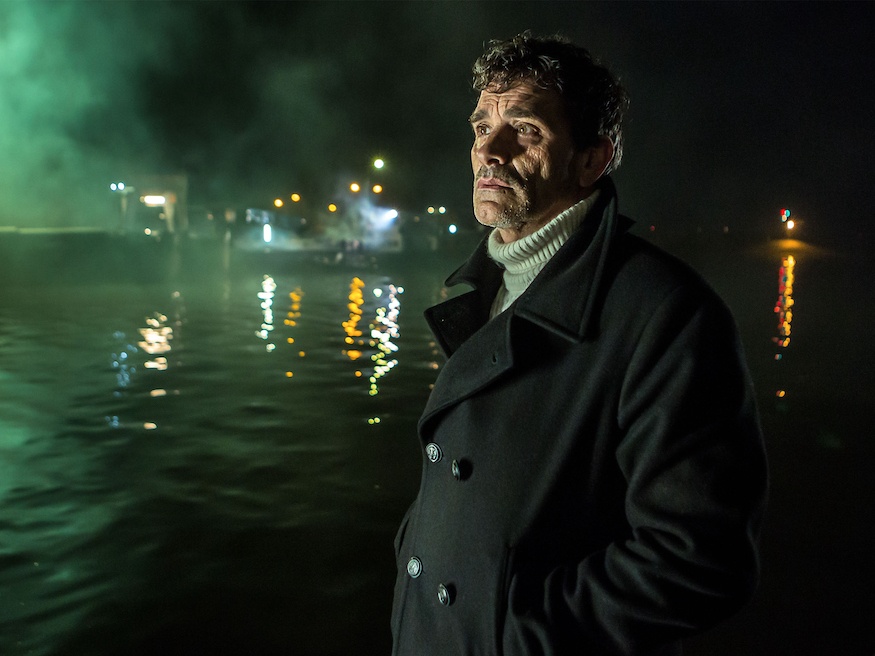 Are the police, the customs and everybody from the hospital staff to the local farmers in on what happened to the boy? What has all this to do with a Chinese gang from the city and the historic connection to the pirates who controlled these waters? Who is the mysterious admiral who seems to be running the show?
Although the show deals with dark subjects – trafficking, modern day slavery and murder – the tone borders on comical at times. Intensely dramatic scenes are juxtaposed with tropy vignettes. This is a knowing piece, aware that it presents several lesser characters as stereotypes, but playing with that. Tara is consumed by guilt that keeps her up at night and becomes relevant to the plot. However, it's dealt with so melodramatically that it breaks through the atmosphere at times. Gripping sequences flip flop with emotionally wrought and silly ones.
The acting is strong. Sendars and De Blue are brilliant as Tara and Bert and they are well complemented by Unigwe as Afi. Dutch actress Monic Hendrickx (Carmen in Black Widow) plays Cornelia Dingemanse. On one side of the border she's a businesswoman with a mansion, on the other she's a peasant in a hovel. She hams it up gloriously but with charisma. Character twists are transparent but customs officer Carlos Tierenteyn's (Wim Willaert) switch from joke to vicious gangster is notable. We soon realise that he intends to make the world pay for every slight it has inflicted on him.
Aired as Grenslanders in Belgium and The Netherlands, Floodlands sits alongside several decent shows from the region that we have written about including Salamander, 13 Commandments, Tabula Rasa and Hotel Beau Sejour.