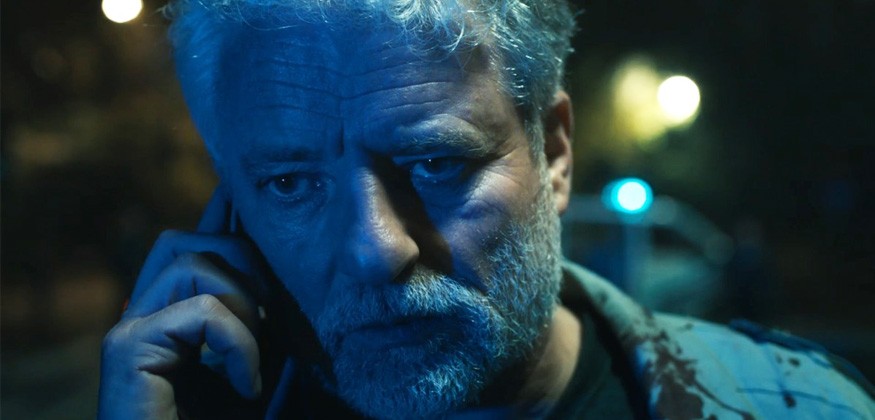 Do you remember the Belgian crime show Salamander, in which detective Paul Gerardi was drawn into unravelling a conspiracy following the robbery of some safety deposit boxes? The Flemish production had British viewers entranced when it was shown on BBC Four in 2014, attracting over a million viewers for each of the 12 episodes, which is pretty good for a subtitled programme.
At 9pm on 14 April, Gerardi is due to return to UK screens with a new case that might once again involve the shadowy organisation, Salamander, which we saw pulling the strings in the upper echelons of Belgian society. Léon Tchité, a political refugee from the former (and fictional) Belgian colony of Kitangi has been found murdered. Paul Gerardi, played by Filip Peeters, is greyer and wiser but as tenacious as ever. He soon establishes a link between the murder and a diamond smuggling operation.
It appears that the Kitangi rebel leader General Bombé is trying to finance a civil war in the country, trading blood diamonds for arms via an investment bank. Someone in Belgium is helping facilitate this and is willing to kill to keep the story under wraps. But Gerardi is put on leave – perhaps because he's so effective at uncovering the truth – and as the story develops the conspiracy goes deeper and deeper. When a video of the murder emerges and appears to implicate Bombé, the lives of Gerardi and his contact are in grave danger.
Directed by Frank van Mechelen, Salamander: Blood Diamonds aired in Belgium in January. It's 10 episodes long and to whet your appetite, the BBC has put the first series back on the iPlayer as a boxed set.
For more Belgian crime, try 13 Commandments on Walter Presents.