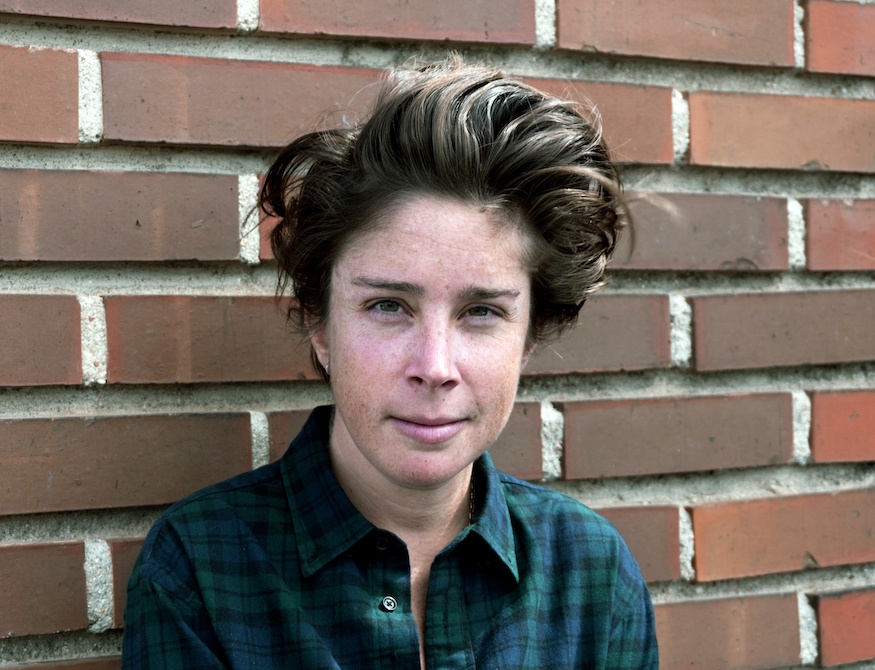 On 24 March 1976, three generals overthrew the government of Argentina and began ruling the country as a military dictatorship, waging the Dirty War against their political opponents. Thousands disappeared – trade unionists, university students, members of left-wing political parties – and were tortured and killed by right-wing death squads. It was a tumultuous period in Argentina's history, more divisive even than today's politics. Surprisingly, the era hasn't been explored very extensively in crime fiction. Until now. Eloísa Díaz is a debut author of Argentine extraction based in Madrid, whose novel Repentance has just hit the shelves. The book is about a police detective whose brother disappeared during the repression in 1981, who then faces another missing persons case during Argentina's next bout of political upheaval in 2001.
Repentance rang the bell here at Crime Fiction Lover with a stunning five-star review, so we decided to invite the author to sit on our virtual sofa for an interview…
First of all, what do you think crime fiction lovers are going to love about Repentance?
I've been told it's an unputdownable read. It's packed with tension and filled with characters you'll fall in love with as you follow them into one of the darkest periods in recent history. And, in times like these, who doesn't like a bit of armchair travel to Buenos Aires?
What gave you the idea to write this novel?
In the beginning, I didn't think about plot. It was Inspector Alzada having a terrible day, as I was that particular morning, so my efforts went towards coming up with more bad things that could happen to him. From there, it grew organically until eventually the crime genre gifted me with the perfect counterpoint to my – and Alzada's – mental wanderings and the investigation turned out to be an indomitable propeller of the action.
Your parents are both from Argentina. What stories have they told you from the junta period and how much have these stories influenced the novel?
My parents didn't flee Argentina during the dictatorship. They both moved to Spain at different points in the country's complicated history and met in Madrid.
Both being immigrants, Argentina was constantly in our home. Even having been born in Spain, from an early age I listened to the grownups – my grandmother, friends of my parents – speak about the dictatorship and the disappeared, and realised they did so seldomly, tentatively. It was clear to me that it was a multi-faceted and tender issue that touched upon the very core of the country Argentina is trying to be today.
In that sense, when I started writing Repentance I was very conscious it was an important subject, and that I had the responsibility to educate myself and to listen to the historical protagonists tell their stories.
On top of your Argentinian roots, what research did you need to do in order to write the novel?
As a child, I travelled to Argentina to see my family, but I haven't been there in the last decade. Most of my research was done at my successive desks in New York, Madrid, Lisbon and Málaga, and involved history books, policy and economics papers, fiction about the topics and conversations with first-hand witnesses. I was often thankful for the 5000 or 6000 miles that separated me from Buenos Aires. The distance gave me permission to write a much bolder crime novel.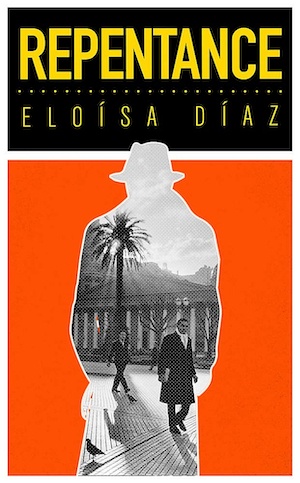 Where did the inspiration for the detective Alzada and his junior Estrático come from?
Some have said they see me in Inspector Alzada and that makes me laugh every time.
My process starts with the characters. I approached Alzada as a detective first, someone whose job it is to search for the truth and whose conflict stems from not wanting to see that truth, from desperately wanting to look away.
It also quickly became apparent that Estrático, whom I had created as a simple underling, bothered Alzada immensely. The more he bothered him, the more significant he became, and suddenly Estrático was at the very heart of it — in his rightful place.
Another consideration was that I needed the main character to be a little more involved than a regular citizen. I didn't want a hero or a villain, I wanted someone in the grey, someone who explores the limits of his responsibility. The fact that he turned out to be a grouchy, secretly tender, seriously sarcastic book nerd with a sweet tooth… okay, perhaps there is more of myself in Alzada than I thought!
Did you know from the beginning that you wanted your story to occur in 1981 and 2001, or did that come from the story as it developed?
The first version of Repentance was set only in 2001. Then, as more and more of the past crept into the narrative, it became a challenge for me to portray the tension between never forgetting about a traumatic event and, at the same time, not constantly having it on one's mind.
I really got into the science of memory and was determined to have the appearance of the 1981 events on the page mimic how we actually experience the recall of memories, sometimes like the vivid flash of a flare, sometimes like a transparent jellyfish. You can't see it while you're swimming, but you know it's there.
How did you decide how much to talk about the history of those two time periods in order for readers to understand them, without it feeling like a history lesson?
I decided to stick to a strict need-to-know-basis, so the reader has all the information one would need to survive but is never distracted from the action.
Why did you decide to write it in English?
It was less of a decision than I'd like to admit. Repentance was born in workshop while I was getting my MFA, and barely anyone read Spanish, so English it was! Looking back, I think it was serendipitous for this novel. The idiosyncrasies of my English never let you forget that you're running through the streets of Buenos Aires.
What kind of crime fiction and which authors do you enjoy reading?
I like my crime fiction political/social and with a strong sense of place, coincidentally that's lots of Southern European and Latin American crime. Andrea Camilleri, Claudia Piñeiro, Leonardo Padura and Petros Markaris are high on my totem pole.
What's next for Eloisa Diaz?
What kind of a noir writer would I be if I didn't keep up the suspense?
Read our review of Repentance here, or order a copy using the links below.