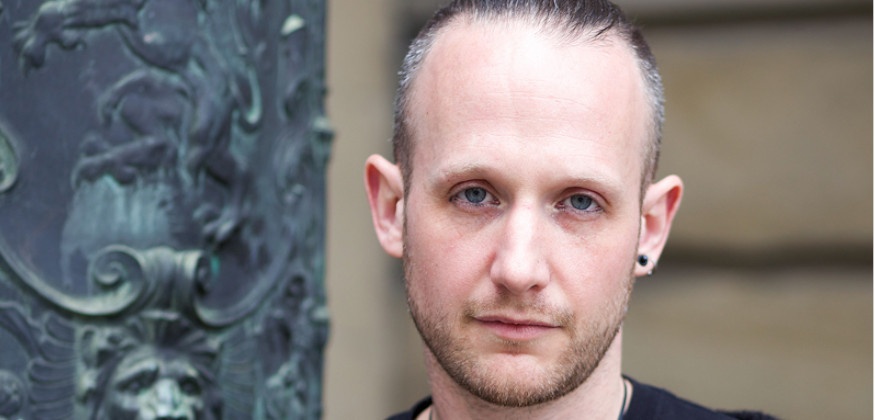 When Matt Wesolowski wrote his first novel, Six Stories, he had no idea the impact it would have. He'd written the novel as an experiment, and to his surprise it was picked up by Orenda Books and published in 2016. Since then his main character, true crime podcaster Scott King, has appeared in Hydra and Changeling. Now his latest novel, Beast, has hit the shelves and in it King follows the same investigative process established in Six Stories. This time, he interviews six witnesses in a cold case involving the death of a young vlogger in a Northumbrian town. She was found frozen in a ruin known as Vampire Tower, and although three men have confessed and been convicted there's still much about her murder that is inexplicable. We decided to talk to the former teacher from Newcastle about his latest novel, and how he came up with his unique storytelling approach…
What are crime fiction lovers going to love about Beast?
If bleak and austere urban noir combined with vampires is your (albeit rather niche) passion, you've stumbled upon the right book! As usual, in the Six Stories series, there's a lot more to the supernatural element than meets the eye and I've tried to ask a question of what the idea of a vampire really is these days. I also tried to combine this with society's desperation for validation and attention online. Whether this combination works or not, I'll leave up to you…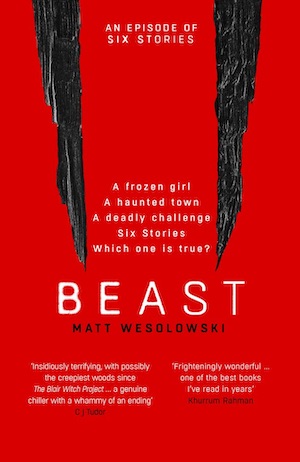 There are clear elements of horror woven into Beast. Which authors do you particularly recommend for crime fiction lovers who want to explore novels with a hint of horror in them?
I think that horror and crime are true bedfellows yet for some reason, there is a lot of scorn laid at the feet of horror. For me, horror doesn't have to be about literal monsters but about making us question the 'other' and why we give our monsters form. Writers like Andrew Michael Hurley do this effectively and also beautifully; The Loney was a huge influence on Six Stories, but also Devil's Day and Starve Acre are works of unequivocal genius. Lauren Beukes' Broken Monsters straddles the idea of crime and horror more effectively than I ever could and Come Closer by Sara Gran is an exquisite take on the demon possession trope.
This is book four in the series – how are you finding it and is there anything you would go back and change with the earlier books?
I think I rather restricted myself in a few ways, as Six Stories was always supposed to be a one-off. I would like to change some of the finer details of Scott King as he was never, ever supposed to become a proper character, just a vessel for the story. However, it's really fun to see how he's developed and how the arc of the whole series has mutated as it has gone on. I'm really enjoying it to be fair and if I wasn't, I doubt I'd write any more.
How did you come up with your unique storytelling format, with Scott King interviewing witnesses long after supposedly real crimes have been dealt with by the law?
I wrote Six Stories as a bit of an experiment, aping the format of the audio true crime podcast Serial – just to see if it would work. I never once thought anyone would pick it up, it was just something I did, for me, for fun. The format of the books is a series of six audio interviews; predominantly dialogue with interjection from the host to set the context.
True crime has been soaring in popularity in recent years. In what ways has that influenced you?
Serial was a huge inspiration; Sarah Koenig delved deep into the case of Adnan Sayed and pulled out a lot of nuance. I thought that the idea of a single story told in multiple ways, whilst not an original concept, would be fun to do with a crime novel. I think it's the nuances and small details that really make a story and as a writer, you can really go to town playing with the perception of characters. I'd just read Gillian Flynn's Gone Girl and was blown away with how she'd done just that. I wanted to mess with what was supposed to be a straightforward crime and try and pull the reader back and forth in what they believed, right up until the end.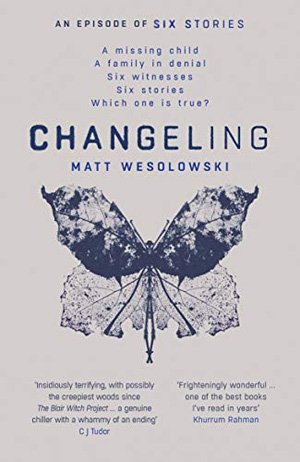 The format of the books gives you a relatively narrow canvas to tell your story. Has that been challenging?
Yes for sure, the number six is particularly problematic – sometimes I want there to be a lot more voices to the stories. I do, however quite like working with challenges and I find that having restrictions only makes me try and strive to find more creative ways to overcome them!
What are your plans on how far you want to extend the series?
I wanted the fictional Six Stories podcast to exist but the first novel was supposed to be its final episode or else just a glimpse into its world. I never expected to be making notes for series five! (There's a spoiler right now). I never plan anything when it comes to writing so who knows…
In the past year or two what crime fiction novels and authors have you particularly enjoyed and would recommend?
I actually don't read a great deal of crime. However, over the last few years, I've been reading more. Sabine Durrant is a crime fiction author I hugely admire and I've devoured everything she's written. The Hunting Party by Lucy Foley, I really enjoyed and Blood Orange by Harriet Tyce blew me away. The Whisper Man by Alex North reached into my heart and squeezed it with taloned fingers.
Which crime podcasts would do you recommend to readers?
The first series of Serial is the benchmark, I think. Casefile is one that is consistently brilliant and there was a fairly short lived Australian one called Felon that seems to have stopped now, but is worth going back and listening to.
What's coming up next for you?
I'm currently finishing a novel that isn't Six Stories related; a sort of psychological thriller/haunted house experiment. Then it'll be all guns blazing into Six Stories 5 which I have a clear idea for and I'm really looking forward to writing.
Our review of Beast is coming soon.