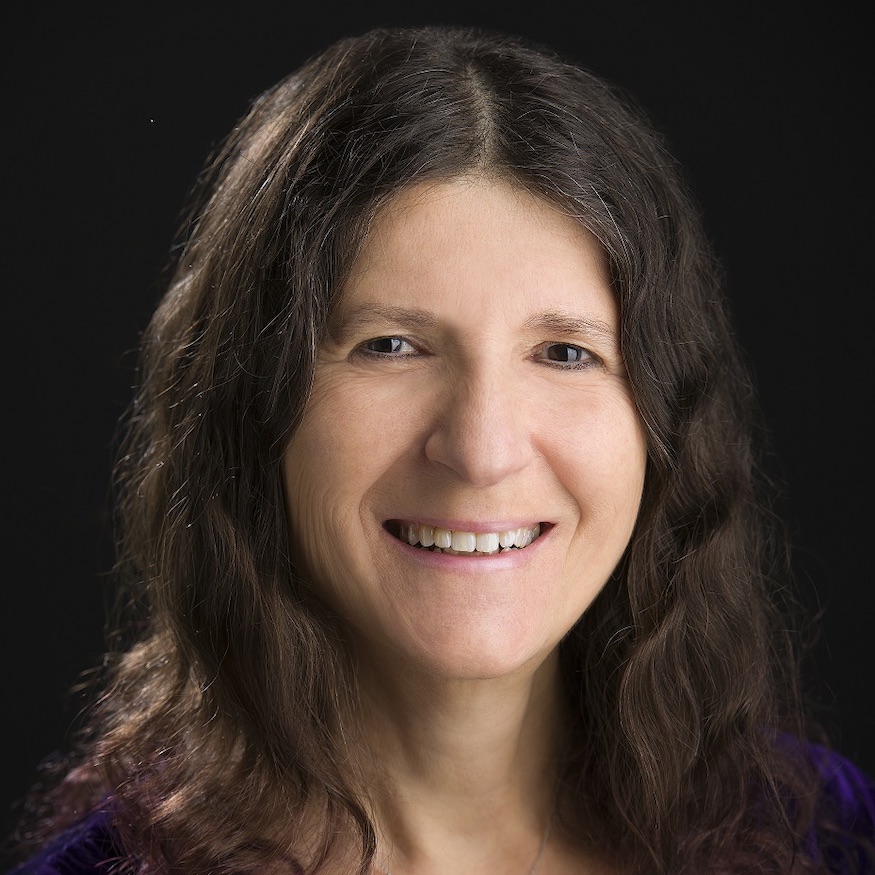 It's 10 years since DI Geraldine Steel first appeared in print, and to date her creator Leigh Russell has sold more than a million copies of the books in the series. Latest to arrive is Deathly Affair, which is out on 12 December and is book 13. Not bad going for a character that Leigh created as a one-off, all those years ago! Cut Short, the book which introduced Steel in 2009, was shortlisted for a number of awards, including the CWA New Blood Dagger. These days, Leigh is chair of the judging panel for the Debut Dagger award. She's putting the finishing touches to number 15 in the Geraldine Steel series, but took a break from writing to answer a few questions for CFL.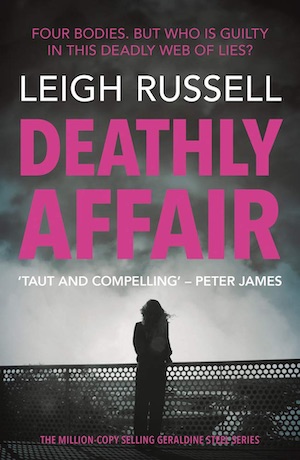 Tell us a little about the inspiration behind Deathly Affair?
One of the aspects of crime fiction that makes it so interesting is the opportunity it allows us to consider the way we live in society. When writing Deathly Affair, I researched the issue of rough sleepers, visiting several homeless shelters, and what I learned from my visits forms a backdrop to the murder enquiry. But as always, this Geraldine Steel book begins with a murder, and the story unfolds from there.
It is 10 years since you introduced Geraldine Steel to the reading public in Cut Short. Did you ever envisage her staying around for so long?Absolutely not! When I wrote the first book in the series I never expected to see it published, let alone turn out to be the first in a long series of books. I have been extremely lucky to find the right publisher for my books. If my daughter hadn't encouraged me to submit my manuscript to a publisher, it would probably never have been seen by anyone but me, as I didn't originally write in the hope of being published.
How do you keep tabs on everyone who has appeared in the series so far? Do you have a filing cabinet full of dossiers?
Stupidly, I tend to rely on my memory. With the growing number of books in the series – and my advancing age – this is becoming increasingly problematic! I do keep a few rather disorganised notes, but fortunately my editor has a brilliant memory and she is quick to correct my occasional blunders.
The Harry Bosch and John Rebus series are numbered in the 20s now. Deathly Affair is book 13 – so how long do you see Steel continuing?
My publisher and I have agreed we would both like to reach book 20 in the series. Books 14 and 15 are written, so there are five more to go. Whether or not we actually make it to 20 remains to be seen! It partly depends on whether or not readers continue to like what I write. After so many books, I still suffer from imposter syndrome, and never expect my books to succeed. So I really appreciate support from interviewers and bloggers when they mention my books online. It gives a huge boost to my confidence, knowing that someone is interested in my work.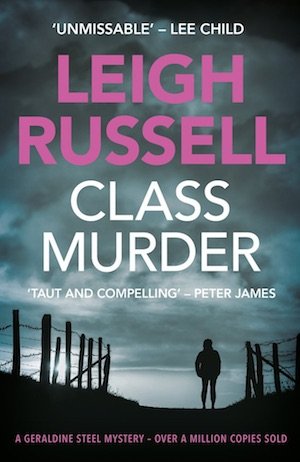 If you were starting the series again today, is there anything you would change about your characters or how you approached the writing?
Geraldine would be younger at the start of the series, as she is having to age very slowly, like Poirot. Other than that, nothing would change.
The series has sold more than a million copies worldwide, what do you think it is about Geraldine that appeals to so many people?
If I knew the answer to that, I would be far more relaxed about writing future books, but it's impossible to know why the series has been popular with readers so far. I have never had a big publisher with a marketing budget, so the success has been largely through my occasional tweets and word of mouth among readers. It may have something to do with the way the books are written, but that is not something I can comment on. I just get on with writing, and hope for the best.
If you could choose to write in another genre, what would it be and why?
Historical fiction appeals to me, because history is full of incredible stories, peopled with fascinating characters. If I could start my life again, I would study history, and find my material in the past.
Are you a precise plotter who sets aside time each day to write or do you prefer to see where the muse takes you?
Plotting precisely would be wonderful, but unfortunately that never seems to work for me so I no longer even try. I just start writing and see where the story takes me. Most of the time that seems to work but sometimes it doesn't and then I have to rework the story.
Are you a crime fiction lover? Who are your favourite authors?
My tastes in reading are very eclectic, ranging from PG Wodehouse to Kafka to Tess Gerritsen. Particular favourites include Edith Wharton, Dickens, Margery Allingham, Chandler, Kazuo Ishiguro, as well as many others, including crime writers, of course. I'm not usually a fan of the paranormal, but recently loved The Girl in the Tower by Katherine Arden, so I would never say there is any one particular genre I prefer. It often depends on my mood.
What's coming up next for you?
In terms of my writing, the 14th Geraldine is out next year. I am currently finishing the 15th, and it does not take much detective work to figure out that after that it will be on to the 16th!
See our reviews of Class Murder, Killer Plan, Stop Dead and Dead End, all in the Geraldine Steel series by Leigh Russell.