Another year over, another top five to be chosen – and as the time passes it certainly doesn't get any easier! There have been some fantastic debuts in 2019, while well loved characters have shown that there's life in the old dog yet. Yes, the year has had its disappointments, but they pale into insignificance when I recall the wealth of great books I've been lucky enough to review over the past 12 months. Those pipped at the post in 2019 include Vicky Newham's Out of the Ashes, The Poison Garden by Alex Marwood, John Marrs' The Passengers and The Night Fire by Michael Connelly. Ready to see what made the cut?
5 – Black Summer by MW Craven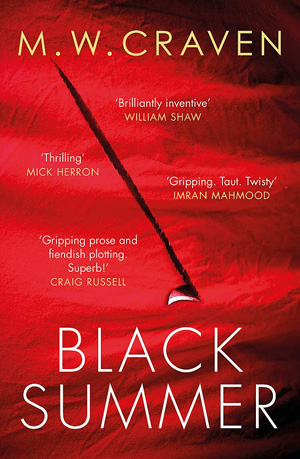 If prizes were to be given for the best opening chapter of 2019, then Black Summer would win hands down. Mike Craven sets out his stall right away, with a gut-churning scene that might put you off your dinner. Luckily, this author is a dab hand at tempering the darkness with some lighter moments, and it's a pleasure to spend time in the company of Sgt Washington Poe and NCA analyst Tilly Bradshaw, who were introduced last year in the brilliant The Puppet Show. Get comfy and enjoy the ride as our off-beat crime fighters winkle out the truth in a very complicated case. Read the full review here.
Buy now on Amazon
4 – The Long Call by Ann Cleeves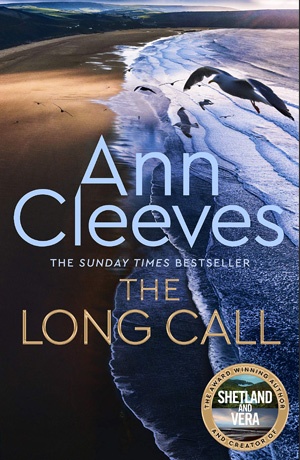 Fans of the Shetland series were distraught when Ann Cleeves announced it was to end after eight books. The good news is that it's given her time to come up with a new protagonist – meet Detective Matthew Venn, based in the Two Rivers region of North Devon. Venn has been working in Bristol, but has now moved back to his home patch and he and husband Jonathan are settling in slowly but surely. That all goes awry when a man is murdered and he's identified as an ex soldier who volunteered at Jonathan's place of work. Venn is a by-the-books kinda guy and all set to withdraw from the case. But he sticks it out and his calm and measured approach is a stark contrast to all the madness the case unleashes. A cracking series opener. You can read the full review here.
Buy now on Amazon
3 – Deadland by William Shaw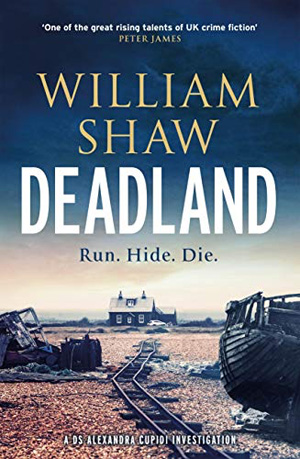 If you like your crime with a heaped side order of atmospheric setting then this is definitely a book to whet the appetite. We're in Dungeness, on the far southern tip of Kent, where Tap and Sloth, two teenagers with time on their hands 'borrow' a moped and pinch a mobile phone. This sets in train a series of events that'll see them fleeing for their lives. Meanwhile, in Margate, DS Alexandra Cupidi is called to the Turner Contemporary art gallery, where a human arm has been discovered inside one of the high-profile exhibits. Some of her colleagues find the case funny, but Cupidi and her team are deadly serious, and when they come up against the glitterati of the art world they certainly aren't laughing. Deftly plotted and wholly engrossing, this is a great book. Read the full review here.
Buy now on Amazon
2 – Lady in the Lake by Laura Lippman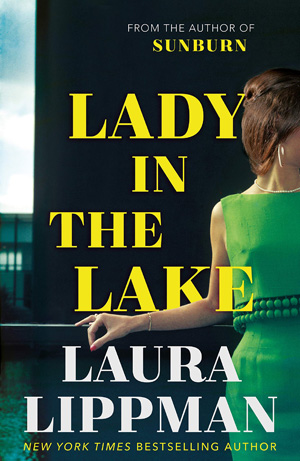 Step back in time to Baltimore in the 1960s in this standalone with a most refreshing (and, by turns, annoying) protagonist. Maddie Schwartz spends her days tending house and waiting for her husband to come home from work, but when that domestic idyll dissolves she is forced to stand on her own two feet. Maddie decides to become a reporter, but the nearest she can get to her dream is a job assisting the helpdesk editor at the Baltimore Sun. Then a tip off leads to the discovery of a body in the lake of a local park. Cleo Sherwood had been missing for some time and she's also black, so the story is destined to become a few paragraphs on an inside page, at best. But Maddie sees a scoop, and her pursuit of it is about to get her into all kinds of bother… Read our review in full here.
Buy now on Amazon
1 – Scrublands by Chris Hammer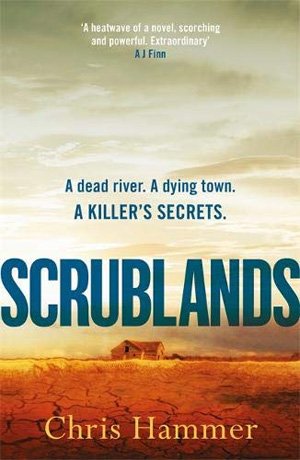 The sense of place that drew me so strongly to Deadland is also one of the things that makes Scrublands so darn brilliant. This time we're in Riversend, a sleepy rural town in Western New South Wales. It's a place where nothing much happens – until, one day, the local priest opens fire outside his church, killing five men before being shot dead himself. As the first anniversary of the bloodbath approaches, seasoned reporter Martin Scarsden is sent from the city to write a colour piece to mark the date. But the more Martin learns about what happened that day, the less likely the official version of events sounds. Then, in a town starved of water and tired of being in the limelight, another tragedy occurs and the press pack comes running. Martin is ahead of the game, but can he retain the trust of the motley band of locals and keep his editor happy in the process? Here's our review in full.
Buy now on Amazon
Find out which books I picked in 2018 here, or click here to see the 2019 books my colleagues on Crime Fiction Lover chose for their top-fives.