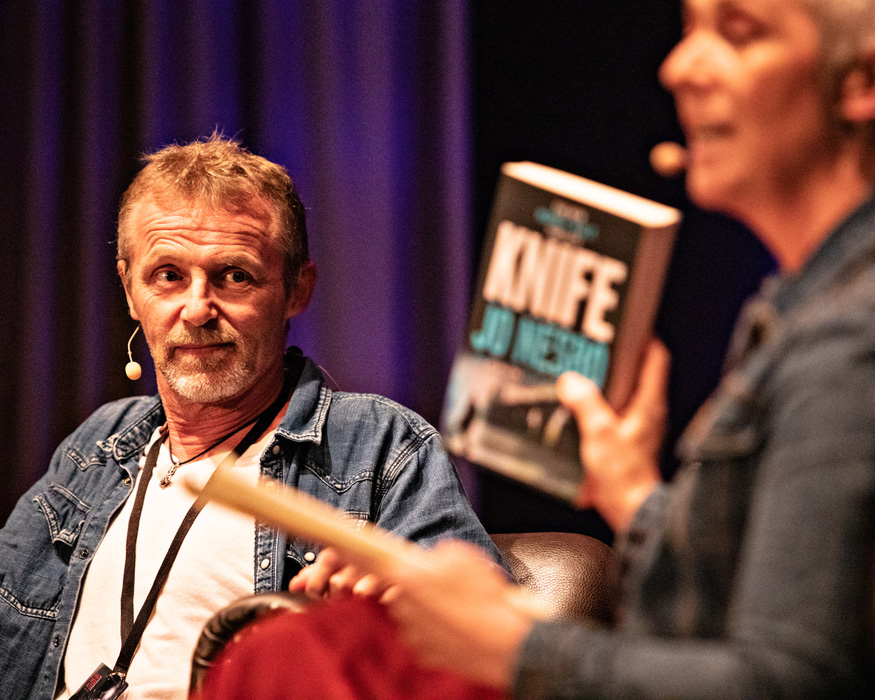 Catherine Turnbull reports on the 2019 Theakston Old Peculier Crime Writing Festival in Harrogate
Who'd have thought it? Turns out Scottish First Minister Nicola Sturgeon could have had a career as a comedian if her interview with Val McDermid is anything to go by. The politician entertained an early Sunday morning audience at the Theakston Old Peculiar Crime Writing Festival, held in Harrogate 18-22 July, with a lot of laughs as she quizzed McDermid about– among other things – the author's recent gig at Glastonbury with the Fun Lovin' Crime Writers. The band returned to play in Harrogate at the festival on Friday night, and Sturgeon herself couldn't resist the lure of the spotlight to join them on stage for Sympathy for the Devil.
Her probing also revealed that McDermid's forthcoming book, How the Dead Speak, is probably the last in the Tony Hill and Carol Jordan series. However, the author did fall out of love with her protagonist Kate Brannigan a few years ago and later brought her back, so you never know.
For her part, Nicola Sturgeon revealed that books keep her sane in the mad political work she inhabits and asked McDermid if she could write a political thriller that was stranger than the real world? "We should all be afraid and recognise the dangers, rather than make jokes about Boris and Trump," McDermid replied. "We look at them as entertainment but these are chilling times."
Bodyguard at Harrogate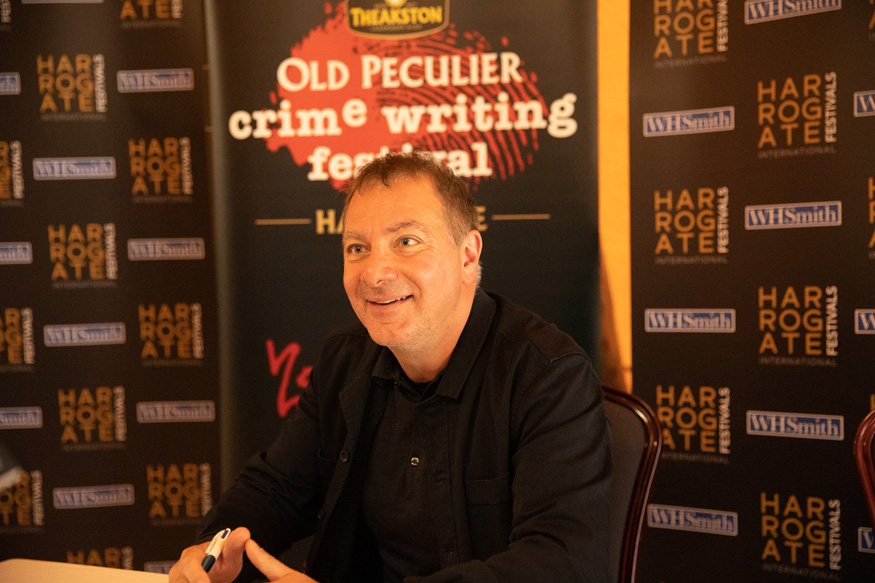 One crime drama writer who made politics central to his storyline is Bodyguard writer and producer Jed Mercurio, who was quizzed by the BBC's Steph McGovern in the closing session at the Yorkshire-based annual festival. The former doctor and RAF pilot spoke of his love for taking institutions to task through his dramas Bodies, Cardiac Arrest and Line of Duty. A show about cops against cops was a compelling idea, he said. 
The audience was incredulous that Mercurio doesn't plan recurring series of any show in case it doesn't get made and you don't have a future. He admitted he knows who the mysterious H in Line of Duty is, but obviously won't let on. We know series six of the programme is confirmed, but let's hope we will one day know about H.
Mercurio has also written three novels, saying they have more bandwidth for characters and story. Bodyguard was among our top 10 crime shows of 2018.
More big names
Scotland's Denise Mina got to interview Norwegian crime bestselling author Jo Nesbo about his 12th Harry Hole outing, Knife, as dark and twisted as any that came before. Hole is an Oslo detective who fails morally, but somehow the reader roots for him. What's the trick with that? You set him up as a good guy and then the reader invests and will make excuses for his bad behaviour. You have to manipulate your audience, said Nesbo.
Festival programming chair Mari Hannah heard from Jeffery Deaver about his new character Colter Shaw, who in The Never Game travels across the US to find missing persons, which takes him to the cut-throat world of video gaming. Deaver has his own experience of that – his very young niece stabbed his on-screen character multiple times when they played each other head to head.
Deaver said that he favours at least two surprise twists in the main plot and three or four subplots to keep his readers guessing.
Crime novel of the year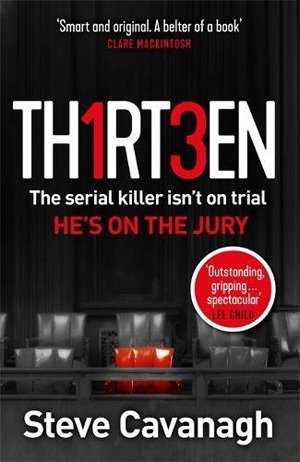 Northern Ireland lawyer Steve Cavanagh was unmasked as the winner of The Theakston Old Peculier Crime Novel of the Year Award for 2019 for Thirteen, his fifth book in the Eddie Flynn series of crime thrillers.
Cavanagh was presented the award by title sponsor Simon Theakston at a ceremony hosted by broadcaster Mark Lawson. The author collected a £3,000 cash prize, as well as a handmade, engraved oak beer cask crafted by the coopers at Theakston's Masham brewery.
The winner was decided by the panel of judges, comprising of literary and media figures chaired this year by Mari Hannah, alongside a public vote.
A special presentation was also made to American author James Patterson – the winner of the 10th Theakston Old Peculier Outstanding Contribution to Crime Fiction Award, who also appeared as a festival special guest.
New blood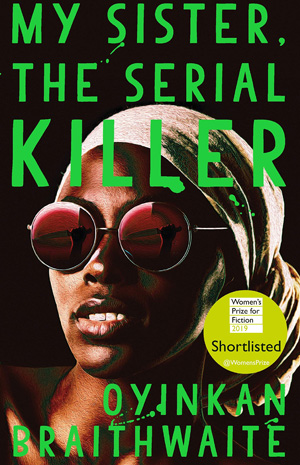 A traditional and eagerly anticipated reveal every year at Harrogate is Val McDermid's new blood line-up. The 2019 cohort includes writers whose stories are about murders committed by unlikely killers. One debut I can't wait to read is Nigerian Oyinkan Braithwaite's My Sister the Serial Killer, a dark tale of sibling rivalry in which one sister has to clean up another's mess after she kills her boyfriends. Australian journalist and non-fiction author Chris Hammer's Scrublands sees a priest open fire on his congregation in a drought-ravaged town. Playwright Gytha Lodge's She Lies in Wait is a story of the ultimate betrayal of friendship when six young friends go camping in the woods, but one doesn't return. Finally, investigative journalist Holly Watt's To the Lions puts her experience to good use when her protagonist follows a trail of political corruption and murder in a high-octane thriller.
Author Mari Hannah did a grand job of programming the four-day festival, which also featured Ian Rankin interviewing Harlan Coben, guests Belinda Bauer, Eva Dolan and Erin Kelly, panels, the quiz and the biggest crime social of the year.
Read about last year's Harrogate festival here.