Familiar characters and long-running series are mainstays of crime fiction, but this is a genre that also welcomes fresh blood with open arms. Although we aren't running our New Talent November event this year, it has been a vintage one for debut novels and the Crime Fiction Lover team has huddled together in a darkened room to come up with this selection of the very best. We think these are all names to look out for – but if you think we've missed anyone out then please share your favourites in the comments below.
7 – Turn a Bind Eye by Vicky Newham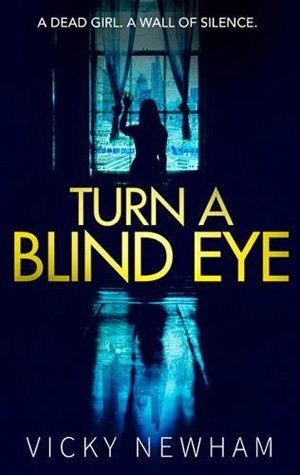 This tasty mix of police procedural, psychological thriller and whodunit is set in the cultural melting pot of London's East End and features a protagonist who straddles two cultures. DI Maya Rahman returns from a family funeral in Bangladesh and is thrown straight into the deep end in a confounding murder case which centres around her old secondary school. To top it all, she has a new partner, Aussie DS Dan Maguire, and the pair have a few wrong turns to take before they begin to form a tentative partnership in a well-plotted debut that manages to be both relevant and riveting. Read our review here.
Buy now on Amazon
6 – The Seven Deaths of Evelyn Hardcastle by Stuart Turton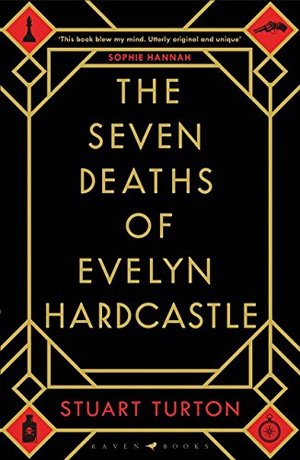 "Cluedo meets The Matrix meets Agatha Christie meets the reinvention of Sherlock Holmes as a TV series" is how our reviewer described this unique and strangely compelling book, adding that it's a good idea to read the blurb on the back before launching into the complex and at times downright confusing narrative. An amnesiac finds himself trapped in a kind of Groundhog Day at an isolated country house, reliving the story over and over again from varying perspectives until he solves the mystery of who killed Evelyn Hardcastle in an imaginatively conceived story that could prove a hard act to follow. Check out our review here. The US title ads an extra half a death.
Buy now on Amazon
5 – Breathe by Dominick Donald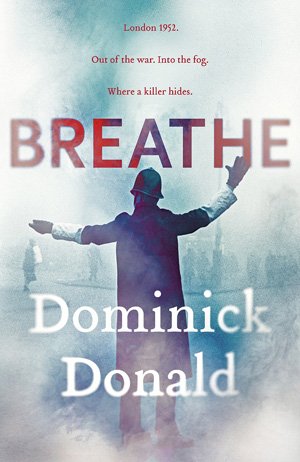 Set firmly in post-war London, where pea-souper fogs are a way of life, this book exudes atmosphere and will literally leave you gasping. Probationer policeman Richard Bourton is based in Notting Hill, where people are dying in the smog and no-one is taking any notice. The deaths are being treated as natural, but Bourton is convinced a killer is on the loose – if only he can get anyone else to believe his hunch. Meanwhile, what is his new wife Anna up to and will Bourton ever notice? Prepare to be thoroughly engaged by an historical novel that is breathtaking in its authenticity. Read our review here.
Buy now on Amazon
4 – The Woman in the Window by AJ Finn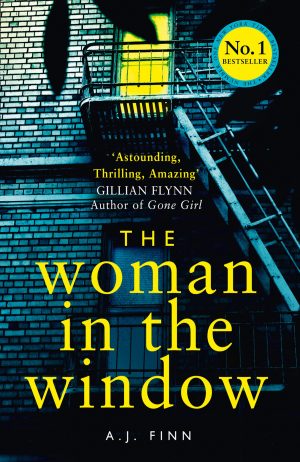 Welcome to the claustrophobic world of Anna Fox in an unsettling thriller that owes a great deal to the films of Alfred Hitchcock, has already been translated into 36 languages and is in development for a movie. Anna lives alone in her New York townhouse, recovering from some kind of psychological trauma. She wiles away her days by watching old black and white movies and spies on her neighbours, using the zoom lens of her camera – cue echoes of Gaslight and Rear Window as a murder occurs next door. But how much of what Anna sees is real, and how much is in her imagination? Check out our review here.
Buy now on Amazon
3 – Bearskin by James A McLaughlin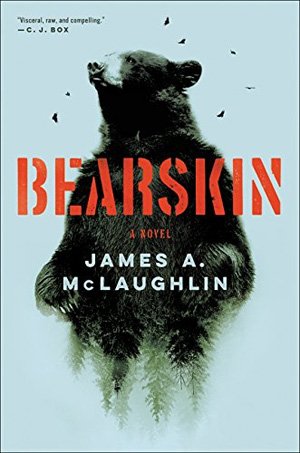 Step into the wilderness in James McLaughlin's debut, but don't expect some kind of rural idyll, because this is a book which is brutal as well as bucolic. Rice is working as a caretaker on a private nature reserve in the Appalachians. He has a background in biology and a hidden past involving Mexican drugs cartels, so dealing with poachers on the reserve is a walk in the park for him. Until, that is, the butchery of the animals puts Rice over the edge and he begins to pick off the poachers in their own homes, attracting the attention of the DEA, and of someone from his past that he'd hoped to never see again… Our review is here.
Buy now on Amazon
2 – Charlesgate Confidential by Scott Von Doviak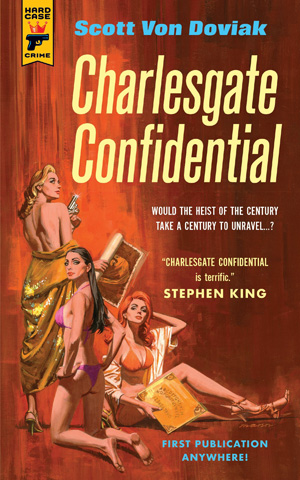 We love ourselves a sprawling saga of a crime story here at Crime Fiction Lover and this debut fits the bill perfectly. It all begins in 1946, when a plan to rob a high stakes poker game at Boston's Charlesgate Hotel sets the wheels in motion for an art heist that is destined to have repercussions across the decades. The story jumps to 1986 and 2014, with the Charlesgate building taking centre stage as the plot twists and turns. Von Doviak's plotting skills and attention to detail brings each era alive for you in a book that won a five star review on this site in September.
Buy now on Amazon
1 – The Colour of Bee Larkham's Murder by Sarah J Harris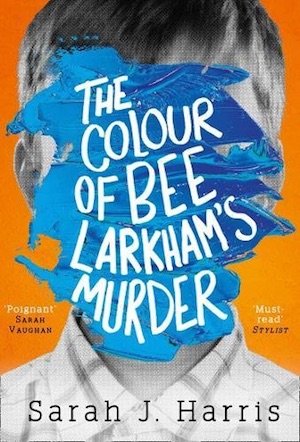 At 13, Jasper Wishart is the youngest protagonist in this year's pick of the debuts. He's probably the most unusual too, because Jasper lives with synaesthesia. Where you and I hear sounds, he sees vivid, crazy colours and he is also face blind so doesn't recognise people, unless he identifies the colour of their voices. He loves to paint the parakeets that roost in the tree next door, and when a new neighbour moves in there he decides he loves her too. Bee Larkham is a free spirit, who plays her music loudly and seems to have lots of friends. Then she is dead and Jasper and his father have something to hide in a murder mystery destined to have you both laughing and crying. Read our review here.
Buy now on Amazon
Want more debuts? Here's our top five selection from 2017.