On the Radar — Wow, we've got some fun for you this week as an anonymous British author speculates on just how far the Russians might have infiltrated the life of America's most powerful personality… you know who! There's a new Rebus novel from Ian Rankin out now, Sara Paretsky's latest VI Warshawski book is on its way, plus we have two interesting cosy novels and a bit of dangerous looking noir for you. Read on, then tell us what you think in the comments below.
Sign up for the CFL weekly newsletter – The Rap Sheet – here.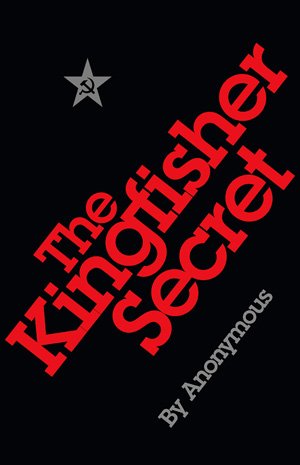 The Kingfisher Secret by Anonymous
Fire and Fury, Fear and now The Kingfisher Secret. The world is not short of controversial books about Donald Trump but the latter is fictional and it makes an interesting and brave speculation. What if Russian interference in American politics and society went just a little deeper than we thought? What if an Eastern European woman was sent by Russian agents to seduce one of America's richest and most powerful men? Journalist Grace stumbles onto this story in October 2016 and heads to Europe to investigate it. But will her scoop even make it into print as forces close in to snuff it out? An anonymous British author seems to have had a wild time here, writing speculative espionage at a time when the truth is so often stranger than fiction. There's even a tell-all porn star… Out 16 October.
Pre-order now on Amazon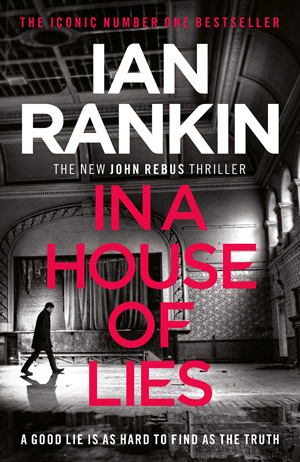 In a House of Lies by Ian Rankin
Can you believe we've reached book 22 in the Rebus storyline? The latest in this superlative Scottish crime series begins with a conundrum when the body of a missing private investigator is found locked inside a car deep in woodland. But the area had already been thoroughly searched, so how was the vehicle not spotted? Ten years later, DI Siobhan Clarke is part of an inquiry into that case, and all manner of misdeeds are uncovered. Every officer involved must be interviewed and one of them in particular has something to hide and everything to lose. Guessed who it is yet? Yes – John Rebus! In a House of Lies is out now, and you can read our 2016 interview with author Ian Rankin here.
Buy now on Amazon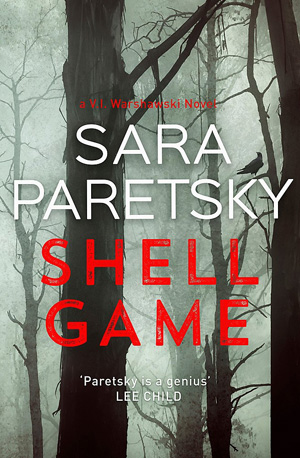 Shell Game by Sara Paretsky
VI Warshawski is back for her 19th print outing, and this time the PI called VI finds herself in the middle of two tricky cases. She's asked to clear the name of a young man, the nephew of a friend, who has been implicated in the dodgy dealing of Middle Eastern artefacts. Things get worse when his name is found written on a piece of paper in a murder victim's pocket. VI is also trying to find a girl missing from Chicago, but as the two cases converge she is dragged into dangerous situations that cross continents. Out 16 October. VI Warshawski is one of our top 12 private detectives of all time.
Pre-order now on Amazon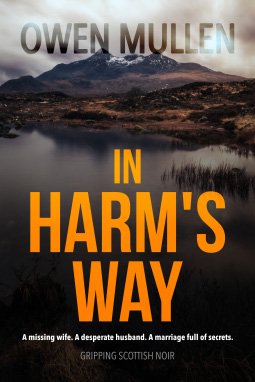 In Harm's Way by Owen Mullen
Mackenzie Crawford is missing and her husband is out of his mind with worry. She'd admitted to having an affair, then vanished without trace – and that's just not suspicious enough for the police to get involved. But Mackenzie had a stalker, someone who snatched her in broad daylight, and she's being held against her will. Can Glasgow DI Andrew Geddes find evidence that a crime has been committed and find the missing woman before it's too late? We've previously reviewed And So it Began. Out on 16 October.
Pre-order now on Amazon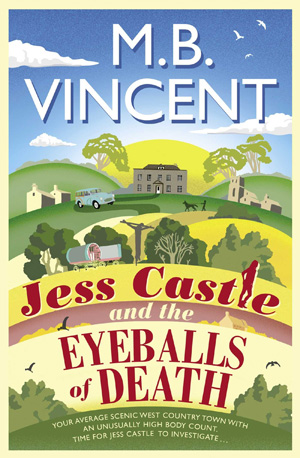 Jess Castle and the Eyeballs of Death by MB Vincent
Described as a cross between MC Beaton and The Vicar of Dibley, this cosy tale set in the West Country is out on 18 October. Jess Castle has done something she vowed never to do – move back home – and Castle Kidbury's gossips are delighted. But they soon have something else to talk about when a rash of gory murders plague the quiet rural town. Jess thinks she knows whodunit, and infiltrates a band of hippies camping nearby. But as the victim count continues to rise, she is forced to look for assistance…
Pre-order now on Amazon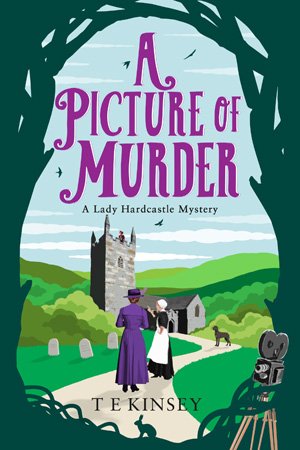 A Picture of Murder by TE Kinsey
There are ghostly goings on in the English countryside in a book that's out on 22 October – perfectly timed for Halloween. In the village of Littleton Cotterell, Lady Hardcastle and her trusted lady's maid, Florence, play host to a colourful cast of actors whose spooky moving picture, The Witch's Downfall, is being shown to mark Halloween. But the first night's screening ends with a mysterious murder, and one by one the actors turn up dead in ways that eerily echo the plot of their film. Can Lady Hardcastle and Flo use their skills of deduction to catch the culprit in the act? This is the fourth Lady Hardcastle book, and we've previously reviewed A Quiet Life in the Country.
Pre-order now on Amazon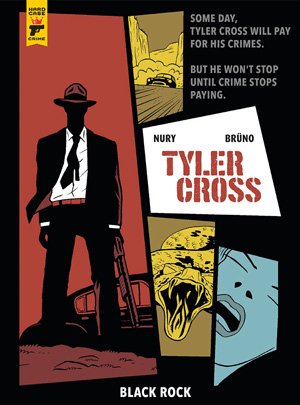 Tyler Cross: Black Rock by Fabien Nury
Here's a new slice of noir in graphic novel format and set in the 1950s. Black Rock features Tyler Cross, a hitman, a drug dealer and a fixer, who here takes part in an adventure involving women, drugs and gangsters. Its writer was one of the creators of the film The Death of Stalin, and the pencils are by comic artist Bruno. Watch the trailer below.
Buy now on Amazon
Read about last week's new crime novels here.