It's AudioLove this week – a publishing industry celebration of the audiobook format – and crime author Cass Green is with us to share her top crime 'listens'…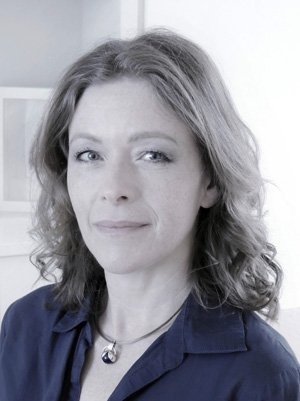 Even though I am a big fan of audiobooks, I'm also extraordinarily fussy about them. If a narrator is reading a bit too slow – too fast is rarely an issue – or just not quite to my liking, I'm hitting that 'request a refund' button quicker than you can say, 'Audible hopes you have enjoyed this programme.'
The flipside, though, is that when a book is both a brilliant read and narrated in a way that really adds something to the whole experience, you can't shut me up about it.
What I'm saying is I've got your back here, listeners.
So, in advance of my new book Don't You Cry launching on audio in advance of the print and e-book versions, here are my top five choices for crime audiobooks. I suggest you plug in, download, and prepare to lose several hours of your life.
THE CUCKOO'S CALLING by Robert Galbraith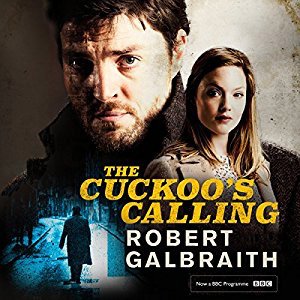 JK Rowling is a total goddess in my eyes. I love Harry Potter and I was a big fan of her first book for adults, A Casual Vacancy, which was, incidentally, read superbly on audio by the wonderful Tom Hollander. When I heard she'd written a crime novel under the pseudonym Robert Galbraith, I couldn't wait to listen and I immediately fell in love with the characters of Cormoran Strike and Robin. Robert Glenister brings the character of Strike to life for me so effectively, I had a hard time adjusting to him being portrayed by someone else in the television series. I mean, where was the gentle Cornish accent? The next two books in the series were equally as good and I'm drumming my fingers in anticipation of the next one.
Buy now on Amazon/Audible
THE RIVER AT NIGHT by Erica Ferencik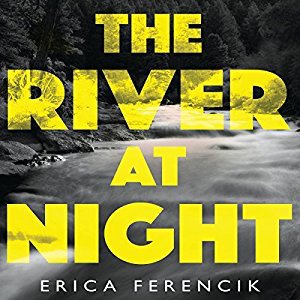 As a sucker for lost-in-the-wilderness novels, I first picked this up on Kindle, and then basically inhaled it in a period of about two days. About six months later I was having a bit of a bad run on audiobooks (they do happen now and then) and I decided I wanted to read this book again, this time via the medium of my ears. Narrated brilliantly by Patricia Rodriguez, it tells the story of a group of middle-aged women who go on a white-water rafting holiday together. A proper white-knuckle read and one of those audiobooks that actually sends you off in search of chores, so you can find an excuse for a sneaky listen. You can read the CFL review of the print version here.
Buy now on Amazon/Audible
BESIDE MYSELF by Ann Morgan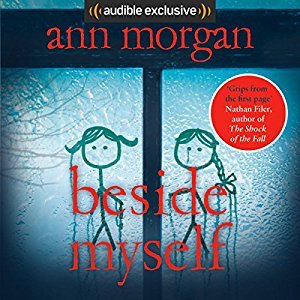 This excellent psychological thriller will always hold a special place in my heart because it was the first time I came across Lisa Coleman as an audiobook narrator. It is a story about identical twins Helen and Ellie who, as a childhood prank, decide to swap places for the day. Everyone is fooled but then Ellie refuses to swap back with terrible consequences. Lisa read this in a way that left me quite spellbound, doing different voices with such aplomb that it added another layer of enjoyment to the storytelling. So when I was asked who I might like to narrate my book In a Cottage in a Wood, I asked for Lisa straight away. I was delighted she was free. She can also be heard on Don't You Cry as the voice of Angel, my twisted 'Samaritan'.
Buy now on Amazon/Audible
THE KILLER NEXT DOOR by Alex Marwood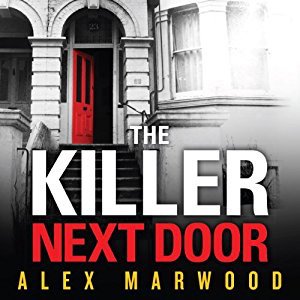 It was a toss-up between this and Marwood's equally fantastic The Wicked Girls but there is a certain playfulness with the grim subject matter here that really appealed to me (in fact, it was what I was going for with my first book, The Woman Next Door). It takes huge skill to make us root for people who have done evil things but Marwood pulls it off with aplomb in this tale of a grotty bedsit and its six residents, each with their own dark secrets. But one of them has more to hide than anyone else. Imogen Church is one of the most sought-after readers out there and she brought this to life brilliantly for me. You can read the CFL review of the print version here.
Buy now on Amazon/Audible
THE WORD IS MURDER by Anthony Horowitz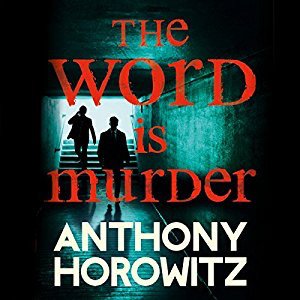 I'll admit it: I'm an absolute sucker for stories about writers, like this one. But this crime novel from Anthony Horowitz had a very original spin too. He writes as an alternative version of himself, with a mix of real and made-up references throughout. The premise is that an ex-detective called Daniel Hawthorne gets in touch with Horowitz to suggest he writes a book about him. Every author I know has had the awkward 'I'll tell you what you should write about next!' conversation with a virtual stranger and it provides the basis for a story that is both thrilling but darkly funny too. A fiendishly clever mashup of fact and fiction. If that weren't enough, it is narrated by the sublime Rory Kinnear. You can read the CFL review of the print version here.
Buy now on Amazon/Audible
Cass Green's Don't You Cry comes out 11 June on audiobook before print. For more listening pleasure, head to the CFL Audiobook page.