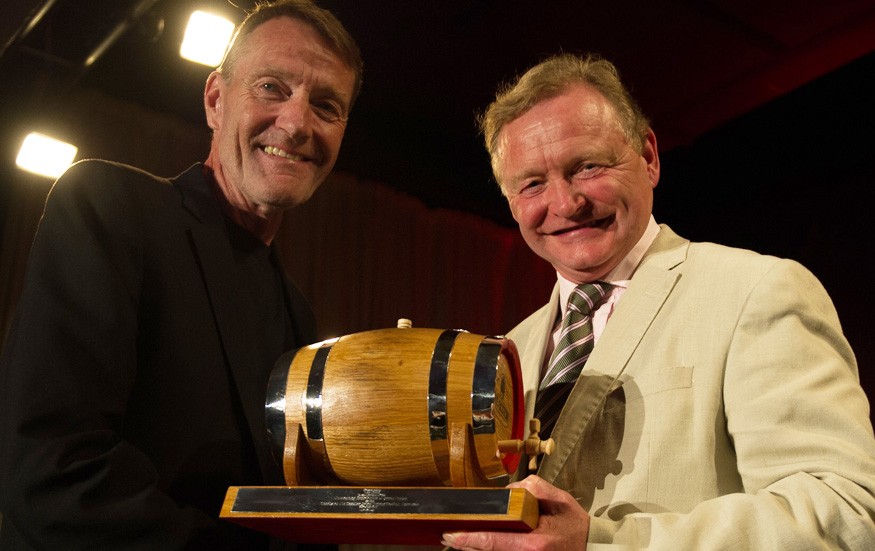 The Theakston Old Peculier Crime Novel of the Year 2018 longlist has been announced and it's full of books that have been reviewed on Crime Fiction Lover – some favourably… some less so!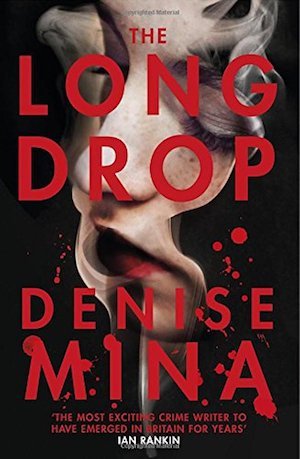 The longlist of 18 books features several Crime Fiction Lover five-star rated novels, including The Accident on the A35 by Graeme Macrae Burnett, The Long Drop by Denise Mina, A Rising Man by Abir Mukherjee, Rather Be the Devil by Ian Rankin, The Intrusions by Stav Sherez and The Seagull by Ann Cleeves. The prize is open to UK and Irish crime authors whose novels were published in paperback from 1 May 2017 to 30 April 2018, which means that some of them arrived in hardback as far back as early 2016.
Among the top hitters that include Val McDermid and Lee Child there are debut novels by Jane Harper, Emma Flint, Joseph Knox, Imran Mahmood and Abir Mukherjee.
Vote on the winner
Chris Brookmyre won the 2017 award with Black Widow. This year, the list will be whittled down to a shortlist of six, which will be announced on 27 May, and then you'll be invited to vote on the overall winner – with some input from the judges – between 1 and 14 July at www.theakstons.co.uk
In the meantime, we'd love to know what your favourite crime novel of the year was. Please post details in the comments section below.
The winner will be revealed at an award ceremony hosted by broadcaster Mark Lawson on 19 July, the opening night of the Theakston Old Peculier Crime Writing Festival in Harrogate. They'll receive a £3,000 cash prize and a carved beer keg presumably containing Theakston Old Peculier. The awards night will also feature the Outstanding Contribution to Crime Fiction Award, with past recipients including PD James, Ruth Rendell, Reginald Hill, Lee Child and Colin Dexter.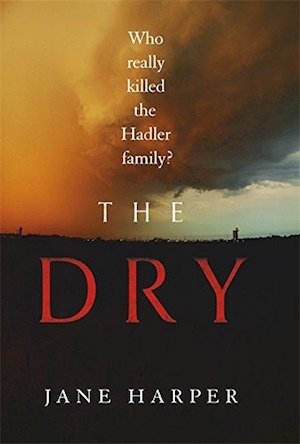 The longlist
Here are the books jostling for the prize, in alphabetical order by author's surname. If we've reviewed the book you can click on the title to see what we thought
1 – Want You Gone by Chris Brookmyre
2 – The Midnight Line by Lee Child
3 – The Seagull by Ann Cleeves
4 – Little Deaths by Emma Flint
5 – The Chalk Pit by Elly Griffiths
6 – The Dry by Jane Harper
7 – Spook Street by Mick Herron
8 – A Death at Fountains Abbey by Antonia Hodgson
9 – He Said/She Said by Erin Kelly
10 – Sirens by Joseph Knox
11 – The Accident on the A35 by Graeme Macrae Burnet
12 – You Don't Know Me by Imran Mahmood
13 – Insidious Intent by Val McDermid
14 – The Long Drop by Denise Mina
15 – A Rising Man by Abir Mukherjee
16 – Rather Be the Devil by Ian Rankin
17 – The Intrusions by Stav Sherez
18 – Persons Unknown by Susie Steiner
Let us know what your number one crime novel of last year was in the comments below.