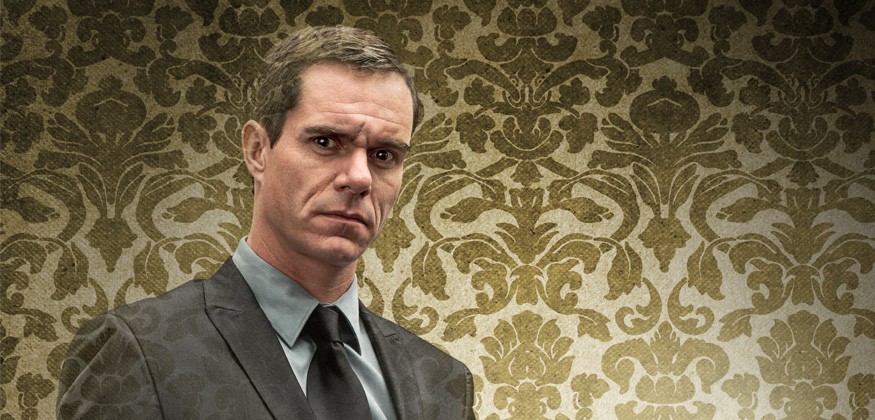 Our view of Mexico in the crime fiction world is perhaps a little filtered by America's perspective on its neighbour – the war on drugs, cross-border migration and so on. From Breaking Bad to The Power of the Dog and The Dead Women of Juarez, depictions of the cartel wars have given us everything from exploding tortoises to chainsaw amputations. So it's interesting to discover a crime show actually from Mexico that is entirely different in its emphasis. Taking place in a wealthy suburb, there is a cool, bright sophistication about Mr Avila, the 13-episode series now streaming on Walter Presents. No meth labs. No machine guns. No exploding reptiles.
Main character Sr Avila, played by Tony Dalton, is an insurance broker by day. He's not too morally compromised by mis-selling PPI, though, because when he's not doing that he has a lucrative sideline as a hitman. But, on top of the assignments handed to him by the local mortician who fixes the hits, at home he's dealing with a high-strung wife and a troubled teenage son.
The first twist in a plotline that has many involves his fellow hitman, Ibarra. A veteran killer with no moral scruples whatsoever, Ibarra has been suffering dizzy spells and failing eyesight of late. Unfortunately, it occurs during his latest job, which he messes up. Ibarra's failure concerns his employer, the undertaker, and it's a worry for both him and his protege, Mr Avila.
Then there's Ismael (Jorge Caballero). The 17-year-old is plain tired of the beatings he and his mother are receiving from his step-father. By chance he comes across the mortician's services, so he gathers together as much money as he can to arrange a hit. This plan doesn't quite work out, but Ismael is a persistent little devil and there's a lot more to come from him. How he ties in with Avila's story might just have a significant bearing on the overall series…
Sex and violence
Mr Avila has a boldness to it characteristic of other Latin American crime shows. While fairly complex in its plotline, and with locations that include some lovely art deco buildings, it is certainly smooth in places but the violence, when it comes, is brutal and graphic. And the sex, too, is up tempo. Joy Division's Ian Curtis surely never imagined his music would accompany a toilet sex scene in a Mexican insurance company.
The title credits are a little like the bullet-time scenes in The Matrix- very well produced, and with a cello version of Tears for Fears' Mad World Scenes hinting at the melancholy of a hitman's predicament. Scenes switch between matter-of-fact discussions about dispatching victims without giving in to emotions and domestic situations like surprise birthday parties. Some of the dialogue seems a little unsubtle, but that may just be the translation, and the programme could use some stronger female characters.
Following the Chilean series Fugitives, as well as Brazil's Merciless and Magnifica 70, Mr Avila adds to the number of Latin American gems available to watch. Made by HBO Latinoamerica, it first aired in Mexico in 2013 and has run for four seasons. It recently won the Emmy Award for Best Non-English Language US Primetime Program.
You can watch Mr Avila here on Walter Presents. Or, check out our top 10 crime shows of 2017 in this feature.