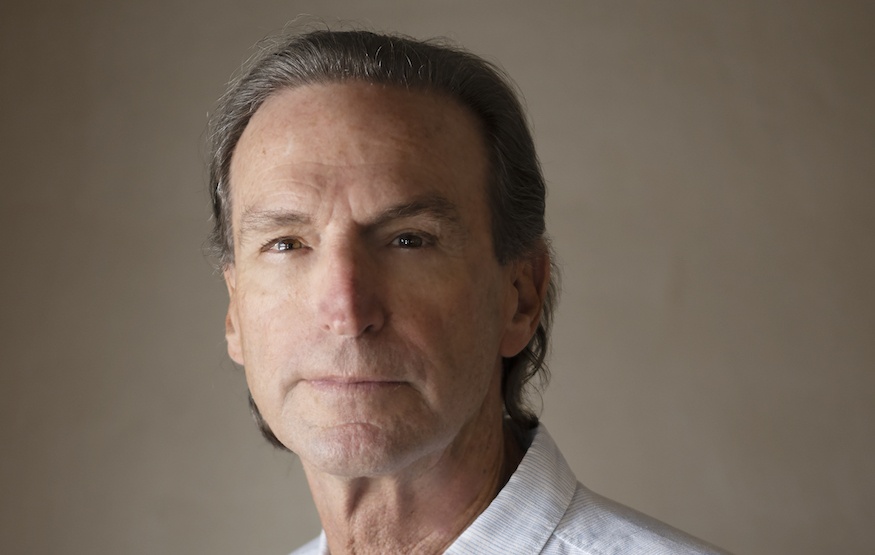 Following a 40-year career as a trial lawyer specialising in personal injury law, David Myles Robinson took up his passion – writing legal thrillers. Since 2015, he's penned four novels in his Pancho McMartin series, about a top criminal defence lawyer and the troubling cases he takes on. In between, he's written a variety of standalone books as well – stories about elements of history and society that interest him, from Pinochet's Chile to US involvement in Vietnam.
With the arrival of Tropical Scandal in June 2023, Pancho has hit the streets for his fifth outing and we decided to find out more by having a chat with David about his books and his thoughts on writing legal thrillers.
What will crime fiction lovers love about Tropical Scandal?
For one thing, it is inspired by true events which were every bit as bizarre as the story in Tropical Scandal. Additionally, the evidence against the young defendant accused of murdering his grandmother seemed unassailable. There are some great twists and turns in the plot.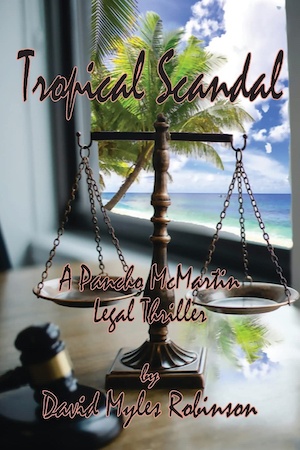 Who is your protagonist Pancho McMartin, what's his angle and how have you developed him over the years?
After retiring from law, my wife and I moved to Taos, New Mexico, which we fell in love with. I decided to make Pancho a native of Taos. His parents had been hippies, living on a commune in Taos in the late 60s. They claimed they named him Pancho so that he would get along better in the mostly Hispanic schools, which was patently ridiculous. Pancho's theory was that they dropped acid to celebrate his birth and named him while stoned. After college and law school in Los Angeles, he moved to Hawaii to pursue his love of surfing and the law.
Who or what is he up against here?
The bad guys are the least suspicious people Pancho and his investigator could imagine. He is basically up against the system.
Legal thrillers have drifted away from the courtroom a little bit in the last few years, perhaps to accommodate more action. Why have you kept this a focal point of your Pancho novels and how do you keep it fresh?
I love the drama of the courtroom and great cross-examinations have always thrilled me, which is why so many of the dramatic revelations in my stories occur during Pancho's cross-examinations. I love the fact that I have received many accolades from other attorneys as to the realistic courtroom scenes.
The legal thriller is a fantastic format to highlight all sorts of trends in society. Are there any issues that receive particular attention in Tropical Scandal and how have you approached them?
All of my Pancho McMartin legal thrillers are inspired by true events or situations from my time in Hawaii. From the largest Ponzi scheme ever to occur in Hawaii (Tropical Lies), to the dark side of Hawaii involving racism and a former crime syndicate (Tropical Judgments), to a medical malpractice case my partner and I handled (Tropical Doubts), to a huge real estate development gone off the rails (Tropical Deception). Obviously all of my books are pure fiction, but all are based on real life inspiration.
How does the Hawaiian setting play a role?
Whenever I walked out of the courthouse after a long day in trial or hearings, I inevitably felt a jolt coming into the real world, which happened to be a kind of paradise. I love the dichotomy of Pancho's life as a trial attorney and his passion for surfing. The demographic diversity of Hawaii also adds a dimension to the stories not generally found in the cookie cutter realm of many legal thrillers.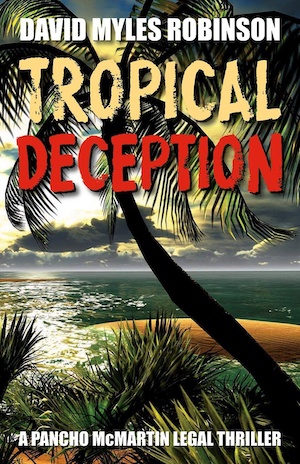 You've developed one or two series characters along the way. Can you tell us about a few of them and how they support Pancho in this one?
The primary recurring characters are:
1 – Pancho's best friend and private investigator, Drew Tulafono, a big Samoan man who was a linebacker for the San Diego Chargers in his prior life.
2 – Padma Dasari, Pancho's current love interest, an Indian immigrant who had been the Medical Examiner for the City and County of Honolulu. Besides being a wonderful lover and friend, Padma is often instrumental in helping analyse the medical aspects of the cases.
3 – Prosecutor Harry Chang is Pancho's well-respected nemesis in court. Harry is a rolly-polly local Chinese man whose less than flattering nickname among the Hawaii Bar is Pillsbury Dough Boy. Pancho learned early on never to underestimate the legal prowess of Harry Chang.
4 – Pancho's beautiful secretary, Elise, who had learned from Pancho's prior secretary, Susan, how not to take any shit from the clients.
Can readers pick this up fresh and enjoy it or you think they need to go back to book one?
Other than a little background on the recurring characters, which I try to allude to when it fits in well with the story, each book is a standalone novel.
What other crime authors have inspired you and what are you reading at the moment?
Scott Turow is my favorite author of legal thrillers. Michael Connelly is hard to beat when it comes to a mix of crime and law. Don Winslow is all about realism. I keep a sheet of writing tips by Elmore Leonard on my desk at all times. I loved the Bernie Gunther German detective series which took place as the Nazis were taking over. I am currently working my way through the Alex Kovacs WWII thriller series by Richard Wake.
What's next for David Myles Robinson?
I'm kind of twixt and between at the moment. Generally, I like to intersperse my Pancho McMartin books with other stand-alone suspense thrillers. Let's just say I'm in the imagination phase of writing.
Click the buttons below to try out David's recent novels. You can visit David's website here.