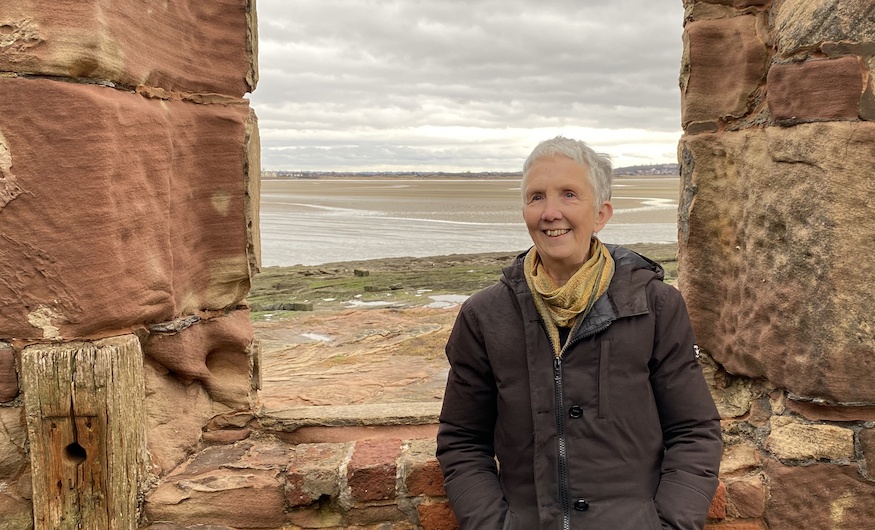 Ann Cleeves is the creator of Vera Stanhope, Jimmy Perez and Matthew Venn and all three crime fiction series have been turned into TV productions – with Shetland claiming an runaway win in the CFL Awards Best Crime Drama category in 2022. In total, the English author has written more than 35 best-selling crime novels, but it took 20 years for her to get her debut published. The latest addition to that long list is The Rising Tide, which has just come out in paperback and features North East-based police detective DCI Vera Stanhope. This is Ann's 'lockdown novel' and focuses on a group of old friends holding a 50-year reunion on Holy Island and, of course, involves a mysterious murder.
We met Ann on moody, grey day, at a remote location on the Wirral, to talk to her about The Rising Tide and her crime characters on page and screen.
Time and tide wait for no one – and both have a huge part to play in your latest book. Can you tell us more about it?
I started writing it very soon after lockdown. The pandemic really had a strange effect on me. I became obsessed with the figures, couldn't concentrate on anything. The reality of my own mortality hit me at that time, and I wanted to write a book about older people, I suppose because of that. They were friends at school, all very different people who are as close as family really, and who come back for their 50th reunion on Holy Island – with disastrous results. It's quite a place – I've stayed a number of times there and it is very special. The Rising Tide is going to be adapted for television at some point.
Congratulations on Shetland winning our Best Crime Show award in 2022.
Thank you! On Monday I'm going up to Glasgow to sit in on the first read through for the next series. It will be fun to go and meet the team again and meet the new lead. So I'm really looking forward to that.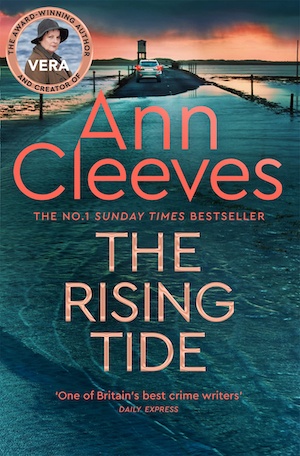 Will that feel a little bit weird?
Yes, it will. But television and the books are such different forms. I just don't feel that connected to the programmes, really. I'm just very happy that they're doing it and people love it. And it's bringing people to Shetland. Just as the oil and gas is disappearing, it's bringing a new form of income to Shetland, with lots of cultural tourists going there.
How did you feel when you finished the Shetland series of books back in 2018?
I was quite sad because it coincided with my husband dying and I first met him in Shetland. I'd already decided that I wasn't going to write any more before he died. But it made me sure that it was the right time to stop writing them. I still go back to Shetland. I'm helping them organise Shetland Noir in the summer, so we'll have a crime festival up there in June. Some amazing authors have agreed to come.
I started off thinking that I would do four Shetland books, but then there were still things I wanted to say about the islands so I thought I'll do another quartet. And that was it then – I knew that was enough. It's hard if you are really fond of a character to know when to stop, isn't it? But I thought, 'I'm getting a bit bored with Jimmy Perez, and if I'm getting bored, then the reader certainly will be'. And I don't feel that about the other two yet.
And what about Vera Stanhope? Will she just go on and on?
She's certainly going on at the minute! I'm writing a new one now, so that'll be number 11. And I love writing the Matthew Venn series, so I'll alternate between those. I'm enjoying writing those two and I think the great thing about Vera is that being set in the North East, there's a whole range of different backgrounds for her. So I can write about a faded seaside town and the people who live there, or the city, or like in The Darkest Evening, a really rural feudal estate or you know, the post-industrial villages of the area.
I live in Whitley Bay, which was a faded seaside town but is coming back to life. Huge style – I think lockdown did that. We've got little craft shops and art shops and we've always had a butcher, a baker, a greengrocer. We held the Bay Tales Festival there recently. It's just one day in the Whitley Bay Playhouse, which seats about 600 and the first year I think we had about 300 there. This time we had 450. Each panel is sponsored by a publisher. It's a real community event. We meet up in a pub the night before for Noir at the Bar, and then with a ticket you get discount off coffee shops and restaurants and things. It's really bringing people into the town, which is terrific.
People love that they can come and see some of the places where Vera is filmed, because she is filmed in Whitley Bay a lot. Brenda Blethyn, who plays Vera, loves going there. So I think they write lots to keep her happy, to take her to Whitley Bay.
The 50th episode of Vera was an adaptation of one of my books, The Darkest Evening, which was lovely. It meant the viewers could find out a bit more about her background. The beginning scenes were stunningly done, conjured that sense of disorientation. I know that bit of Northumberland well and I wrote quite a lot of the book up there up in the hills. It was a great, great fun to write that one.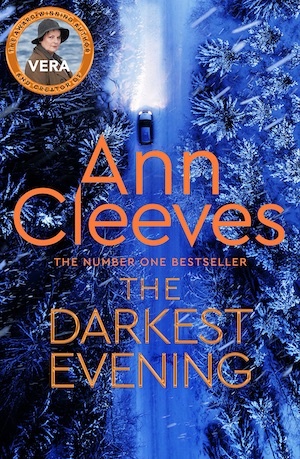 Do you think – dare I say it – that Brenda Blethyn is getting a little old for the part?
Each season she says, right, that's it, I've done enough. But then she loves doing it and she's persuaded back. This time she sounded as if she meant it, but I'm not sure. I think she's in discussion again but you know, I'm not privy to those discussions
I have just read the new book and all you can hear is her voice. It's the same with Titus Welliver in the Bosch books.
She's very much in my mind too. Brenda is so respectful of the character. We always send her a proof of the book and she always reads them. She understands the character and if there's this new script writer who doesn't get Vera, then the script goes back. It's like you always have someone in your corner!
Shetland, Vera and now Matthew Venn – are you happy with how your three literary children have got on in television?
Yes, I am. Because they're made by the same production company, Silverprint Pictures. And I kind of trust them to get on with it. I know that they can't be faithful in detail to the books, but they're faithful in emotion and – it sounds a bit poncy – a kind of moral compass that kindness is important in all three series, I think.
What is your next book?
It's called The Raging Storm and it's a Matthew Venn book, which starts with a lifeboat rescue. I did quite a lot of research. There's a lifeboat, just a RIB, a small one close to me where I live in, in Whitley Bay at Cullercoats. One of the helms there is a young lass called Anna. I met her, chatted to her, she showed me around the lifeboat station. We looked at the lifeboat and in fact when we launched the last Matthew Venn in North Devon, we did a big fundraiser for the RNLI in the Landmark Theatre there. I'm also doing a podcast with the RNLI soon – it's their 200th anniversary next year. At the Bay Tales festival last year we raised money for the RNLI and this year we made more than £1,000 for the Bay Food Bank.
Interesting you should mention the food bank because in the midst of the pandemic and directly afterwards, many authors were writing about COVID. Do you think that there's anything going on in the world now that will inspire people to the same extent?
There's so much going on at the minute, but I think people who write traditional crime fiction like me, have done very nicely out of the chaos. Because people like that sense of resolution, of an ending and justice and for the last couple of years there hasn't been that in our lives. We've just seen people breaking the law and not actually getting their comeuppance, some people lying. A chaotic kind of not knowing what's going to happen next and just keeping your fingers crossed that there will be some order and justice at the end of it. I think that's why people have turned to traditional crime fiction, because it gives you certainty that there will be a resolution at the end.
I think crime fiction has always been a vehicle for social justice and we've always written about people who struggle and poor people and the effect of poverty on that brings about the kind of desperation that makes offending seem sometimes the only way out.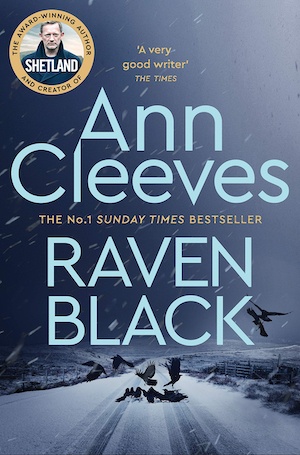 So you've said that you're not thinking of writing any new series but would you think of doing any standalones?
I have done two standalones in the past. The Crow Trap was going to be a standalone, but ended up being a first Vera book and Raven Black was also going to be a standalone but became the first of the Shetland series! So I might. I've got a little itch to maybe do a Perez book set in Orkney, because he ends up there at the end of the Shetland books. I don't know the islands well enough to do a series, but I know them well enough to be able to do a standalone there I think. I need to know the places I write about really well. I know North Devon because I grew up there and I know Northumberland because I live in the North East and I know Shetland because I've been going back there for more than 40 years,
Would you consider writing in another genre?
I started reading crime as a child and Enid Blyton was my go-to author. And then Malcolm Saville and then Conan Doyle and GK Chesterton and Dorothy Sayers. I was a member of Malcolm Saville's Lone Pine Club and have discovered that Elly Griffiths and Mick Herron were members too!
I've read widely in other stuff as well, but my comfort reading is always crime. And it's a bit pathetic, but I like the structure of the crime novel because it gives me a framework to work within. You can subvert the rules and you can stretch the genre, but I like that sense of 'there will be a murder at the beginning, there will be a limited number of suspects and there will be a resolution'. That's all I need to know really to start writing, because I don't plot anything else. But at the least it gives me that to hold me up, to give me a framework.
People say, "Do you know who did it?" I don't even know who the victim is when I start writing. I don't know anything – and if I knew what was going to happen, I wouldn't need to write it. I have to write it to find out what's going to happen.
Look out for our review of The Rising Tide, coming soon.