Time is ticking down until the arrival of Santa Claus and even though you might not be feeling festive we are seeing Christmas 2022 crime novels hitting the shelves like well-packed snowballs. We start off with the latest, which is by British author Vicky Newham writing under a new pseudonym.
Alongside this cosy mystery, we bring you the latest from the legendary Cormac McCarthy, a noir debut from the mean streets of Detroit by Craig Henderson, and two very different World War II thrillers – one by Karen Charlton and the other by John Winn Miller.
On the Radar this week is just like a box of chocolates…
Have you voted in the Crime Fiction Lover Awards 2022, yet? If not, click this link.
Murder at the Christmas Carols by Izzie Harper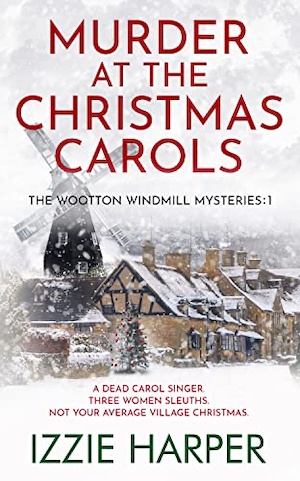 Known for her police procedurals featuring DI Maya Rahman, Vicky Newham has unveiled the pseudonym Izzie Harper under which she writes cosy crime. Murder at the Christmas Carols, out 21 November, is the first in the new series. It's the week before Christmas in Lower Wootton and all Ellie Blix wants is to make it to New Year without any more disasters. She has a sick daughter and her interfering mother-in-law has moved in. Then Ellie's estranged schoolfriend is murdered at the village carols and Ellie, her daughter and mother-in-law team up to solve the mystery – much to the annoyance of Ellie's ex-husband, who happens to be a detective inspector.
Order now on Amazon
The Passenger by Cormac McCarthy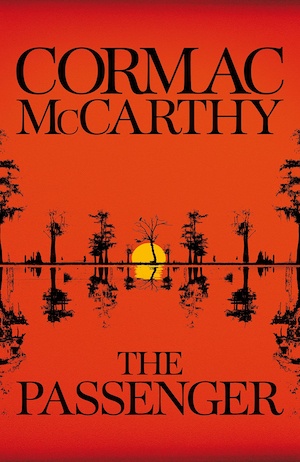 A sunken jet, nine bodies still buckled in their seats, hair floating, eyes devoid of speculation. Missing from the crash site are the pilot's flight bag, the plane's black box, and the tenth passenger. But how? That is the question in Cormac McCarthy's haunting thriller The Passenger, out now. Bobby Western unwittingly opens a can of worms when he dives to the crash site and makes the shocking discovery, and soon he is trying to outrun shadowy organisations and the ghost of his atom bomb-inventing father in pursuit of the truth.
Order now on Amazon or Bookshop.org
The Hunt for the Peggy C by John Winn Miller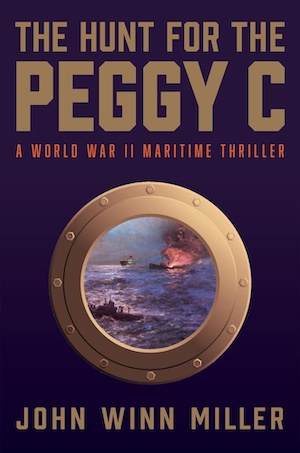 If you love historical crime fiction with a maritime bent, fasten your lifejacket for The Hunt for the Peggy C by John Winn Miller. Normally, Captain Jake Rogers is happy to run contraband in his tramp steamer for the highest bidder, even with U boats causing havoc in the Atlantic. But now he's on a humanitarian mission to help a Jewish family escape Nazi-occupied Amsterdam. With a U boat hunting him, a mutiny brewing on board and a soft spot for the Jewish woman Miriam, how will Rogers negotiate the brewing conflict?
Order now on Amazon
Welcome to the Game by Craig Henderson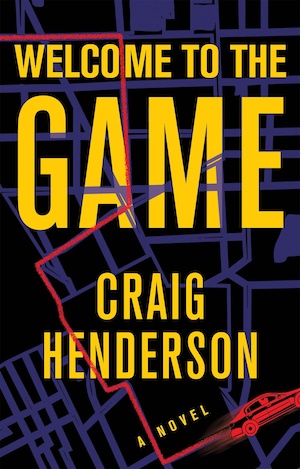 Debut author Craig Henderson goes from zero to 60 in record time with a fast-paced thriller set in Detroit and featuring widowed ex-rally driver Spencer Burnham. Spencer has turned to drugs and alcohol to dull the grief and is in danger of losing his young daughter and his car dealership. Then he meets enigmatic gangster Dominic McGrath and is lured into a dodgy job that could solve all his money worries. Now Spencer is trapped and can't get free – is he about to hit the skids? Welcome to the Game is out now in the US and in January in the UK.
Order now on Amazon
Dancing with Dusty Fossils by Karen Charlton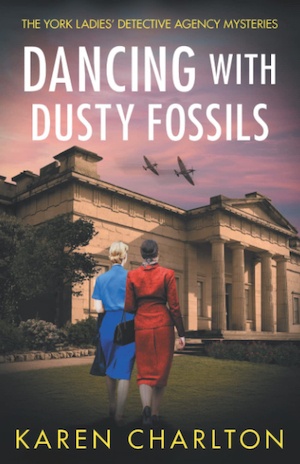 We've reached book two in the York Ladies' Detective Agency Mysteries series, and old friends Bobbie and Jemma have plenty to keep them busy in a city in the midst of World War II. A bungled break-in at the Yorkshire Museum is followed by the brutal murder of a sub-curator at the neighbouring Castle Museum. A man is arrested – can the pair prove his innocence? Meanwhile, the two women are led a merry dance by Jodie, a famous actress, whose aristocrat husband wants a divorce. Dancing with Dusty Fossils by Karen Charlton is out now
Order now on Amazon