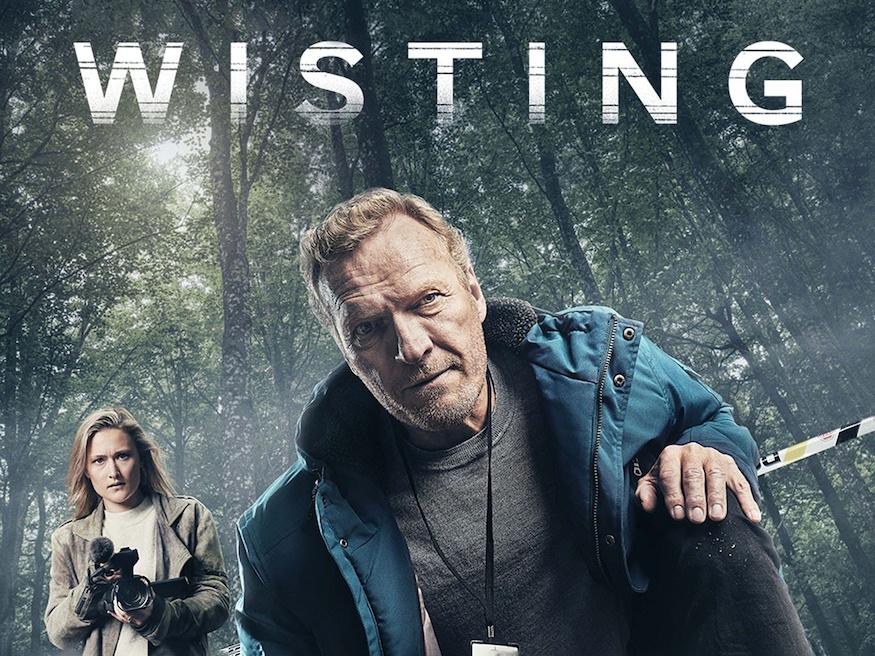 The Norwegian detective William Wisting returns this October as BBC Four airs season two of this popular Nordic noir programme on UK screens for the first time. There are eight episodes to savour, appearing on BBC Four up until 5 November and available to watch here on iPlayer.
Wisting is the creation of Norwegian author Jørn Lier Horst, whose previous career as a police detective in the Vestfold district informs his novels. In series one, Wisting hunted down a demented serial killer over 12 episodes, and in season two things get underway when he accidentally lets another mass murderer escape.
Played once again by Sven Nordin, Wisting is working with Kripos detective Adrian Stiller. With a group of other officers, they're taking a convicted murderer Tom Kerr (Odin Waage) and his lawyer on a field trip away from the prison. Kerr claims that he'll take them to the remains of one of his victims. He leads them into rough terrain on a logging site and asks for his leg chains to be removed. Then he falls over and a moment later all hell breaks loose. Kerr runs for it, there's an explosion, shots are fired, a police dog is killed and Wisting and his team are left in shock.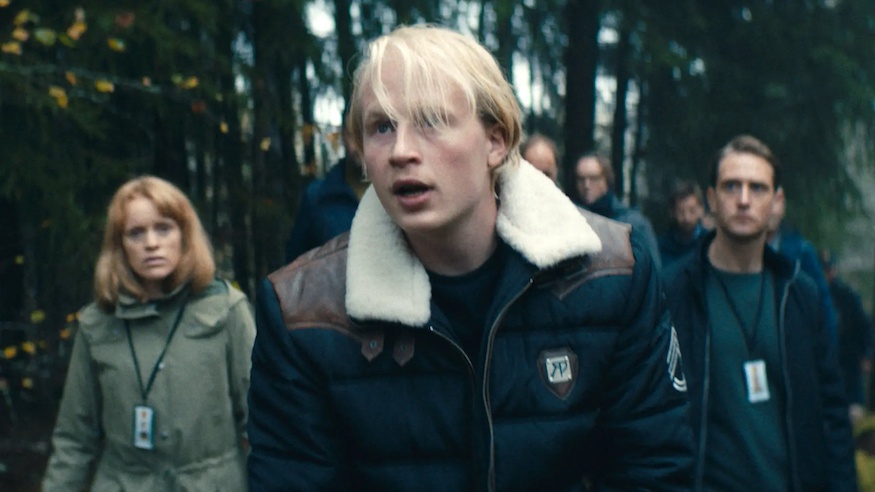 And worse. The stun grenade that went off was close to their colleague, Torunn, who ends up in hospital, in a coma.
Accompanying them on the expedition was Wisting's journalist daughter, Line (Thea Green Lundberg), who has been filming Kerr for a documentary she's making with the media company she works for. The explosion has shaken her badly, but her video of Kerr contains clues as to how he escaped.
Kripos – Norway's central criminal investigation department – has been hoping that by surveilling Kerr they can find 'The Other Man'. There have always been rumours that Kerr wasn't working alone when he carried out his killings.
The first four episodes of season two follow this storyline, and are based on Jørn Lier Horst's novel The Inner Darkness. The setting is the Norwegian town of Larvik, where Wisting is based, which is situated in the far south of Norway between a major fjord, a river and Lake Farris. The beautiful landforms, musty forests and panoramic seascapes are exploited to the full by the cinematographers behind the show. For example, when Kerr escapes to a shack, it's not just any shack it's a cottage on the shores of a gorgeous, remote lake.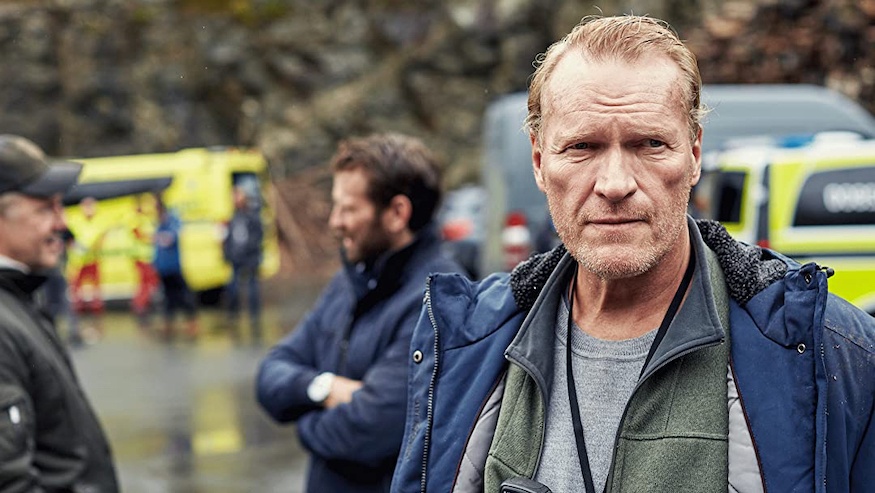 Here in season two, Nordin's portrayal of Wisting feels closer to the character we know from the books. He seems quieter, less forceful and more introspective than he did in the first series. The cantankerous business is left more to his colleague Nils Hammer (Mads Ousdal) who is a roughneck with a tendency to rush into situations. Wisting is the peacemaker between Hammer and the Kripos agent, Stiller.
The second set of four episodes were actually aired as season three of Wisting in Norway during April 2022. The storyline is taken from Horst's novel The Night Man, due out in translation on 24 November 2022. Things get underway in the most gory circumstances possible as the head of a young asylum seeker is found on a spike in Larvik town square.
Then a body turns up in a fisherman's nets. Wisting thought he was investigating a drugs ring but soon finds out from the FBI agent Maggie Griffin (Carrie-Anne Moss, who played Trinity in The Matrix) that there might be other factors linking the crimes, and the trail takes them across the border into Sweden.
The programme has already aired in Australia via SBS, and can be streamed here. In the US, Wisting season two can be streamed on Prime Video.
You can read more about William Wisting and the author Jørn Lier Horst here. We have been covering his work since he was first translated into English in 2011 with Dregs, which is actually the sixth Wisting novel.