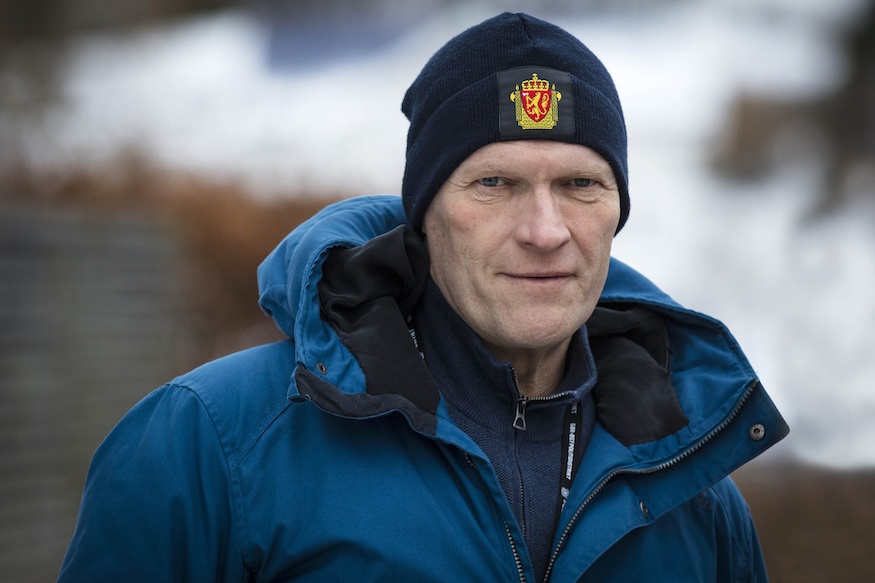 One of the attractions of Nordic noir is the allusion to beauty and innocence that the pristine snowscapes conjure just before the tragic human drama bites. The contrast plays on the mind as the extreme cold, sense of isolation and dislocation and the evil people do sully that clean, pure first impression. The unease this engenders is exploited to the max in the Norwegian police drama Wisting, and any sense of calm and security is quickly shattered by the discovery of the first of many bodies in this series.
With a budget of €11.4 million, Wisting is the most expensive TV drama in the country's history, and this shows through in its production values. Originally airing in Norway in April 2019, the programme was snapped up by the BBC and was shown in late 2019 and early 2020 on BBC Four. In the US, it's available on Acorn TV and Sundance Now, and on 27 April it will be released on DVD and Blu-Ray.
The Norwegian backdrop is complemented with authentic police procedural storylines, based on novels by former police detective Jorn Lier Horst. His creation, Detective Chief Inspector William Wisting, played by Sven Nordin, is an enigmatic but stalwart presence. You'll have seen him before in Valkyrien and Lilyhammer. Wisting is head of homicide at Larvik police station, which serves a medium sized town 84 miles south of Oslo. His small team are about it be stretched to their limits. Series one is comprised of 10 episodes, telling two stories which have been adapted from Lier Horst's novels The Caveman and The Hunting Dogs – with five episodes apiece.
The Caveman was one of those novels written when Jorn Lier Horst was really getting into his stride as a crime fiction author. In the first episode of the series, the body of a man is discovered at a Christmas tree farm and evidence suggests this is the work of serial killer Robert Godwin, known to be responsible for six murders and possibly 11 more in America over twenty years ago. The killer then vanished from the United States, but could he be stalking the Norwegian countryside?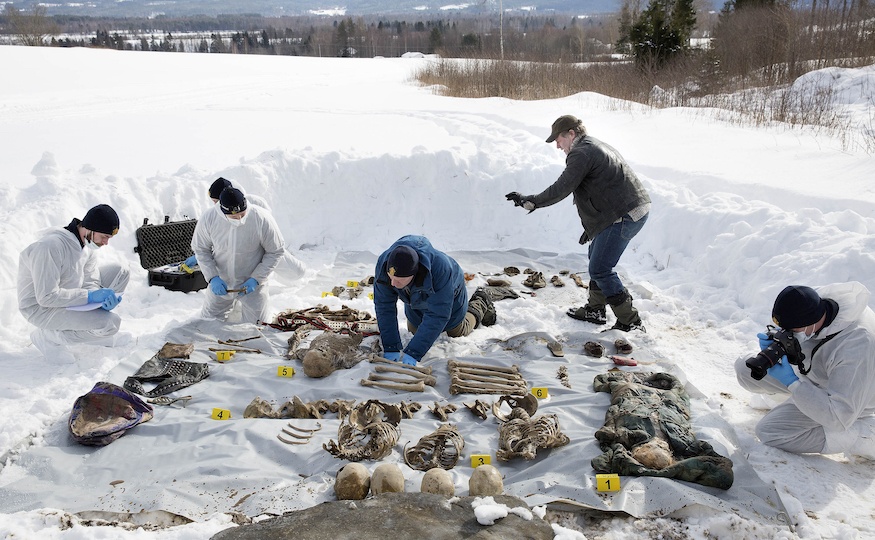 The murdered man is a strange victim for Godwin, usually his targets are young blonde women. Wisting's team discover there are 46 Norwegian girls who've gone missing in the two decades since the perp has been hiding out in Norway under an assumed identity, how many of those are victims of Godwin? The FBI send special agents Maggie Griffin, played by Carrie-Ann Moss of The Matrix fame, and John Bantham played Richie Campbell. They're there to help with the investigation, although their presence has to remain a secret to prevent Godwin getting spooked and running again.
Meanwhile, Wisting's daughter, Line (Thea Green Lundberg), is a reporter for national paper VG. She's doing a feature on the sad natural death of Viggo Hansen, a man living alone and unnoticed by his neighbours, it's not as simple as that, what Line discovers puts her in extreme danger. Maggie Griffin has her own reasons for wanting to see this case through and when John Bantham and Line Wisting get close the case is threatened. A hunt is on to recover the bodies of Godwin's victims and to catch a man hiding in plain sight, it all leads to a spectacular denouement in episode five.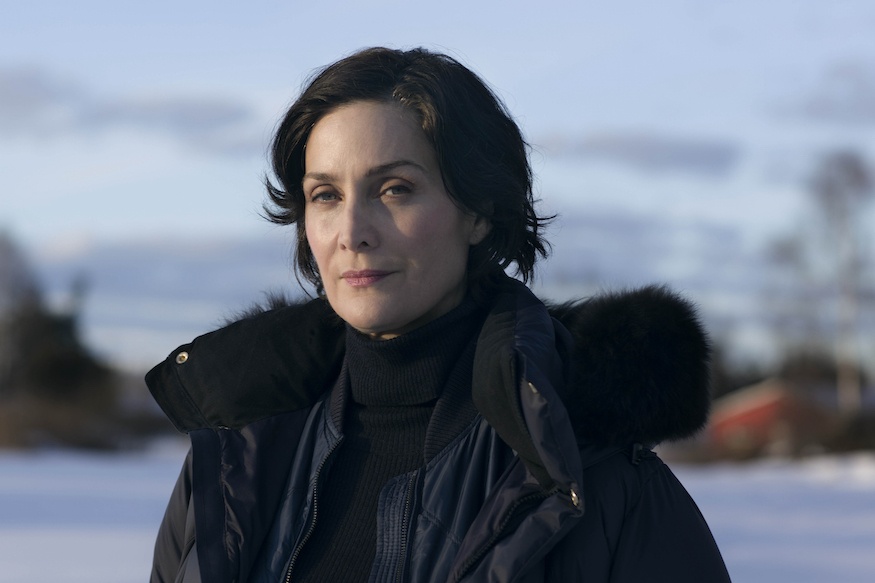 The Hunting Dogs storyline picks up in episode six, and the original novel won the Glass Key Award for Scandinavian crime writing. Wisting is bathing in the glory of the Godwin case and even makes a national TV appearance where he's ambushed about an old case by defence lawyer Philip Henden (Fridtjor Såheim). Henden claims his client Vidor Haglund has spent the last 17 years in jail after being framed by the police, who allegedly tampered with DNA evidence from the case. As a key part of the original investigation, suspicion falls directly on Wisting, the other officer under a cloud is his senior officer since retired.
Meanwhile Line Wisting is back in Oslo investigating the murder of a man out walking his dog in the park. While she's distracted by that her paper VG is using Henden's claims to attack her father, incensed by her boss's attitude Line resolves to clear Wisting's name. Then, the killing she's looking into throws up some uncomfortable links to her father and the trouble he is in. Has someone gotten away with murder all this time thanks to false evidence convicting an innocent man?
The second series is due to air soon in Norway.
You can click the button below to order the DVD or Blu-Ray of Wisting. If you like the sound of it, also see the Swedish series Beck and Wallander.