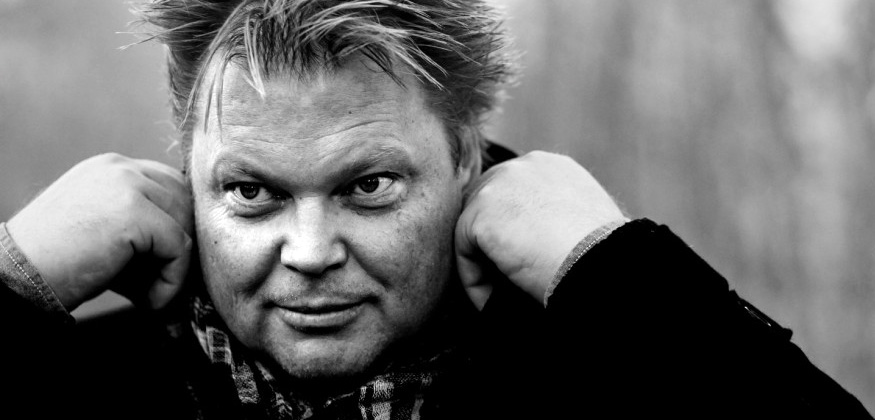 Crime fiction expert Craig Sisterson explores life, death and detection with Norwegian author Jorn Lier Horst…
The classic 'first 48 hours are vital' phrase so often heard in TV crime dramas or the news is true but not the full story, says former Norwegian detective Jørn Lier Horst. Sometimes the passing of time can help rather than hurt an investigation. Especially one that's gone cold.
"The time that goes by is not necessarily a problem," says Horst, whose latest William Wisting novel The Katharina Code has just been shortlisted for the 2019 Petrona Award, and is partially inspired by a real-life case Horst worked on. "Time might help the investigators, because after time people's lives change. People who back then thought they had to be quiet may now be in another situation in life, which can make it easier for them to step forward and tell what they know. To solve cold cases, my experience is that the most important thing is that the right person has to start to speak."
In the novel, 12th in the series and the seventh to be translated, Chief Inspector Wisting has been waiting a long time for someone to start speaking. Now a grandfather, for many years he's been hauling out old files every October. A case never closed: the bizarre disappearance of Katharina Haugen, who vanished without a trace, leaving behind only a cryptic note. Predictably, Katharina's husband Martin was an early suspect, but he had a solid alibi and over the years he's become friendly acquaintances with Wisting. Both aging men have lost a woman they loved, then had to carry on. When Martin disappears on the anniversary and an ambitious young colleague is foisted on Wisting with new evidence about another missing woman, the Chief Inspector is plunged into a testing case and tricky position in his own family.
A wintry chill rises from the pages in what's an absorbing tale from a talented storyteller, balanced by a sense of warmth emanating from the engaging hero and his family. The idea of the hard-drinking, dour loner Nordic detective treads a line between trope and cliché nowadays, but Horst steers well clear. Wisting has a refreshingly positive outlook on life, comparatively; a family man with a degree of contentment despite the dark deeds he investigates.
It was an intentional deviation by Horst.
"I wanted to create someone, a hero, who was a bit more like the policemen I knew from my work for many years," he says as we talk about Wisting's beginnings. His debut, Nøkkelvitnet (Key Witness), was published in 2004, when Horst was a decade into his 20-year career in the Norwegian police. Authenticity was vital to Horst, right from the start. In fact, he'd been motivated to start writing a couple of years before when he'd thrown a Norwegian crime novel up against his wall in frustration. He told his wife he could do better himself. She told him he should go ahead and do it then. Half an hour later he got up and made a start.
"The classic fictional police detective is a man with major issues: drinking too much, feeling misunderstood, having strained relationships with women," notes Horst. "He solves cases completely on his own, often risking his life or even breaking the law. This is far from reality. What I try to show in my books is how detective work is really a collective task. Several investigators work together, contributing different skills, knowledge and abilities."
That 2004 debut, like The Katharina Code, was inspired by a real-life case. One that remains unsolved. "My first day of work, fresh from the police academy, I was assigned to a brutal murder," says Horst. "So my first task as a young policeman was to stand outside and guard the scene. After the crime scene techs had been through they wondered if I was interested to see what a murder scene looked like. I wanted to do that. It was a special feeling, to go over that threshold, to go from room to room, to see how there'd been a fight that ended at the doorway."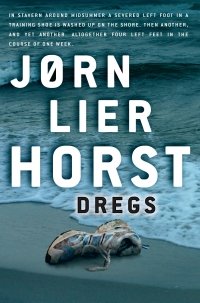 Nine years later Horst was a detective in the Vestfold district outside of Oslo, writing his first novel. The murder remained unsolved and Horst says he wrote his debut partly thinking it could help solve the real-life case. "I thought that the people who knew something would come forward," he adds. "Of course, that never happened. Some things happened after my book, but still not enough to arrest anyone. But that also built my fascination for cold cases."
Ever since, Horst has brought an authenticity and personal experience to his crime writing few authors can match. "Not many people are allowed behind the police barricades, and that's my advantage. I've been to many crime scenes. It's where I like to bring my readers. And at crime scenes I often met people who were victims of crimes, or those left behind in murder cases. My job was to talk to them. I came face-to-face with anger, grief, despair, and I think that's what brings an authentic nerve in my books. My background over 20 years in the police."
Mystery fans will soon get to see that authenticity onscreen, with the Wisting tales being turned into a television series. Norwegian actor Sven Nordin stars as the chief inspector, and Carrie-Anne Moss (The Matrix, Memento) as a visiting FBI agent.
Horst combined writing about a detective with being a real-life one for several years, before juggling twin careers became too hard (being a public face in both). A few years on from police retirement, he admits to missing behind the barricades, on the scene, part of real investigations. Not that he wants to go back. He's kept himself busy as a full-time writer. Along with continuing his Wisting series, he's written 27 children's detective books in the past few years.
"I wanted to give something back to what made me a writer, what made me a reader," says Horst, who's been called a Nordic king of crime fiction for all ages. "It was those books I read aged 10-15, like the Hardy Boys, Nancy Drew, the Famous Five. Mysteries for young readers. I wanted to recreate some of the same joy for reading I experienced when I was young."
The Katharina Code by Jørn Lier Horst, translated by Anne Bruce, is one of six Nordic novels shortlisted for the 2019 Petrona Award. The winner will be announced at CrimeFest.