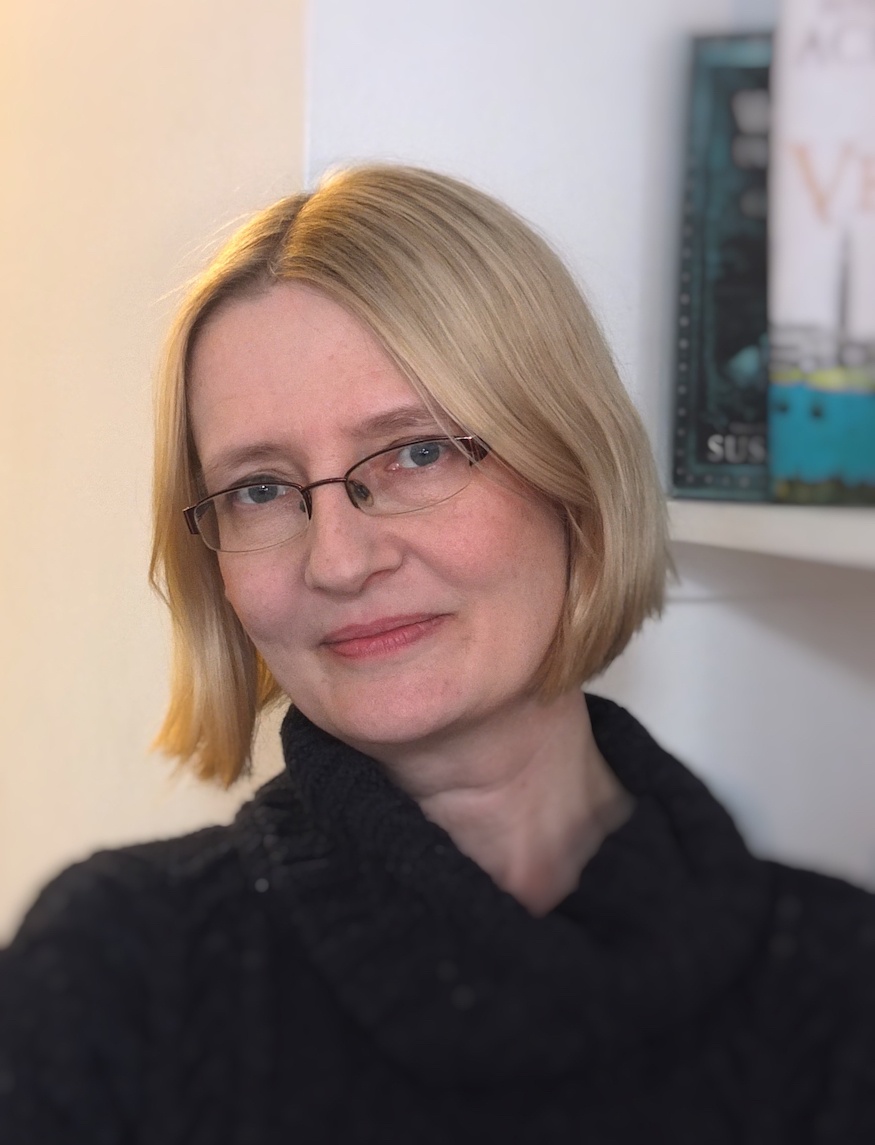 We have some exciting news. The English author Janice Hallett has a new novel on the way, and if you've read The Appeal or The Twyford Code, you'll know just what a big deal this is. She's an author who has caught the imagination of crime fiction lovers everywhere, writing cleverly layered mysteries that roll together elements of half-forgotten secrets, true crime, made-up urban myths and a peculiar sense of, well, Englishness that's definitely amusing but is hard to actually describe.
Her latest is entitled The Mysterious Case of the Alperton Angels and it's out 19 January 2023. The story involves a two rival authors, Amanda Bailey and Oliver Menzies, who are both researching a the mad case of a cult that brainwashed a teenage girl and convinced her that her newborn baby was the anti-Christ and tried to kill the baby. Now, that child is 18 and both Amanda and Oliver think there's a story in it. Indeed, there is, but it's not quite what they anticipated…
The minute we received a proof, we knew we had to invite Janice to join us on the metaphorical sofa for an interview. This is just her third novel and already topping bestseller lists, with The Appeal bagging the CWA's New Blood Dagger earlier this year.
First of all, can you tell us a little bit about your background and what you did before you started writing mysteries?
I was born, grew up and still live in Northolt, a London suburb Transport for London considers to be in Zone 5. So while I identify as a London writer, I've always felt very far removed from the capital's cultural hub. It's an area that rarely gets a mention anywhere unless royal bodies are being flown back to our RAF base – and even that's in neighbouring Ruislip – so I'm hoping some of the local places I've included in The Mysterious Case of the Alperton Angels will finally put this whole area on the map. 
While I do my best to sound posh, I went to Northolt High School where my love of reading and academic study did not endear me to my classmates. Luckily, being one of the unpopular kids is character building. Before writing novels I was, in reverse order: a screenwriter, a government communications writer, a trade magazine journalist and editor, and an English student at UCL. That covers the last 30 years.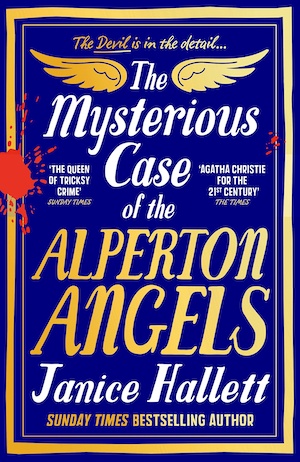 What will crime fiction lovers love about The Mysterious Case of the Alperton Angels?
I hope they'll enjoy the complex mystery as it slowly unfolds. There are some meaty themes to explore and deep characters to unpick. I certainly felt I was putting into practise all I'd learned writing the first two books, and delivering a story that is hopefully more procedural and satisfying to follow. It may be darker than The Appeal and The Twyford Code but that darkness is essential for the story.
Who are Amanda Bailey and Oliver Menzies, and what inspired these characters?
For me, they are two people who have as much in common as they are different. They are both equally driven, equally intelligent and equally committed to and passionate about what they do. Yet they differ in their social backgrounds and life experiences, which leads to their widely differing interpretations of the historic cult they investigate.
The story has quite a complex background – a cult, a mother and baby, suicides. Almost a mythology. How did you come up with this idea?
It was initially inspired by a script I wrote many years ago, and which I rewrote for this novel. It didn't go anywhere as a film script, but the story never left me. While searching for my next project I read it again and my first thought was 'this feels like it happened many years ago' – possibly because I'd written it many years ago – but for some reason it felt like an historic case. That triggered the idea for a present-day true crime author attempting to rehash an old crime story for a low-budget beach read – and unexpectedly uncovers aspects to the case no one realised at the time.
You were inspired by true crime and Michelle McNamara's book I'll Be Gone in the Dark. What is it that interests you about the genre and that book?
Michelle's book is brilliantly written. She was an accomplished wordsmith and absolutely wrote from her heart in a way not all true crime authors do. But when you watch the documentary about her, you can see she becomes so engaged with trying to solve the case that she simply can't write the book, yet she's desperately trying to finish it in time for a deadline. I identified with that completely and I'm sure most writers do. 
True crime is one of my favourite genres and yet I struggle to reconcile that enthusiasm to myself. It's natural to be fascinated by terrible events and want to understand how these crimes happen, because it's only by understanding we can stop them happening again. At the same time, it's a fine line between true crime that's enlightening, productive and respectful, and coverage that's prurient to the point of voyeurism. It's a balance I also touch on in the book. As a crime writer and consumer of true crime, I still feel uneasy about horrific crimes occupying the realms of entertainment.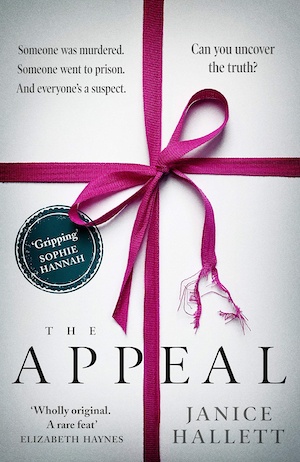 The Appeal was told mainly through letters, and The Twyford Code through transcripts. What documents do you use to tell the story in The Mysterious Case of the Alperton Angels?
It's a mix of the two – and more. What we're reading is Amanda Bailey's bundle of research documents that she used to write her book. All her notes, emails, letters, interviews, podcast transcripts, newspaper cuttings and text messages. For some reason she's printed them all out and hidden them in a safe deposit box. Later we discover why, and having read them all, the reader is asked to make a moral decision. It's an unconventional way to approach a crime novel, but hopefully readers are getting used to my style now.
What are the advantages and disadvantages to you as an author, or to the reader, of telling a story in this way?
Allowing each character to speak for themselves is a great benefit of this style. I much prefer writing in the first person, where I can jump into that character and see the world from their perspective. As a screenwriter I had to write dialogue from every character's perspective and I think my novels demonstrate an extension of that. There must be downsides but I haven't discovered them yet. It feels quite natural to me to write this kind of novel. 
Do you ever wish you could tell a story straight up instead?
Sometimes I look in the mirror and tell myself 'you can't run from the third-person, past tense narrative forever'. One day I'd like to explore a more conventional style, but I'm not quite done with this approach yet!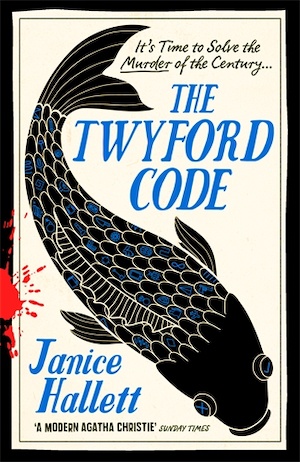 From Matt Wesolowski's Six Stories to Only Murders in the Building, fictional true crime and epistolary storytelling have become pretty popular – it might even be a movement. Do you see it that way and why do you think readers are gravitating to this and indeed to true crime?
I wasn't aware of any other writing while working on my first two novels. If it's a movement, then hopefully it's like most movements in art – it arises naturally in response to what we as a society choose to consume as entertainment. A lot of readers say they like that my style is different, so it could simply be that a change is as good as a rest… 
What are you reading, and what other writers have inspired you?
I can find it tricky to concentrate on other books while I'm in the throes of a first draft, so I have limited reading time, but at the moment I'm being blown away by the amazing End of Story by Louise Swanson. Next, I've lined up Prize Women by Caroline Lea. I'm lucky in that now I get to read books before they come out. My tip for next year is The Maiden by Kate Foster – a feminist interpretation of an ancient murder mystery with its roots in Scottish folklore. It had me by the throat all the way through, and historical fiction isn't even my go-to genre.
So many writers have inspired me: Cervantes, Thomas Hardy, Emily Bronte, Agatha Christie, Enid Blyton, Patricia Leitch, Douglas Adams… and that's only a few.
What's next for Janice Hallett?
Publication of The Mysterious Case of the Alperton Angels in January, of course! I'm also in the middle of writing book four and even I think this one is devious.
You can pre-order The Mysterious Case of the Alperton Angels below.