Welcome to our first crime fiction new books roundup of 2022, where we start off with two historical crime novels – one about a girl and one about a boy. Anna Mazzola's The Clockwork Girl is highly anticipated and looks positively charming… in a creepy kind of way. The Burning Boy by Nicola White, on the other hand, has a grittier and more unsettling feel to it as it broaches the topic of homophobia in the 1980s.
And, there's plenty more to grab you with new titles by Caroline Mitchell, Simon Mason and Nick Petrie. It's been a good year for crime fiction, so far at least.
The Clockwork Girl by Anna Mazzola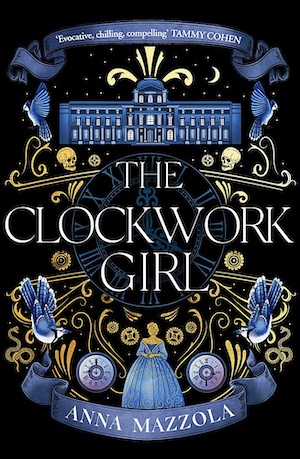 Anna Mazzola kicks off the new year with a dark and devious historical mystery that's out on 20 January. The Clockwork Girl is set in Paris in 1750. The city is in the grips of a bitterly cold winter as chambermaid Madeleine Chastel arrives at the home of the city's celebrated clockmaker and his clever, unworldly daughter. But Madeleine is not what she appears – secretly, she is recording the clockmaker's every move – and as children mysteriously vanish from the streets of the French capital, there are rumours that the clockmaker is to blame…
Order now on Amazon or Bookshop.org
Correction: Apologies, The Clockwork Girl has been moved back to 3 March.
The Burning Boy by Nicola White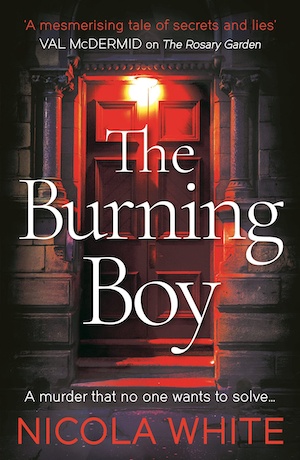 Another country and a more recent time feature in Nicola White's The Burning Boy, out 20 January. We're in Dublin, in 1986, where an off-duty officer is murdered in Phoenix Park. The police seem strangely reluctant to investigate because Kieran Lynch was found in a notorious gay cruising ground – but Detectives Vincent Swan and Gina Considine are determined to search out the difficult truth. As they get closer to finding the killer, Gina is faced with a tough choice… Will she reveal a deep-seated secret of her own, or let a murderer go free?
Order now on Amazon or Bookshop.org
The Village by Caroline Mitchell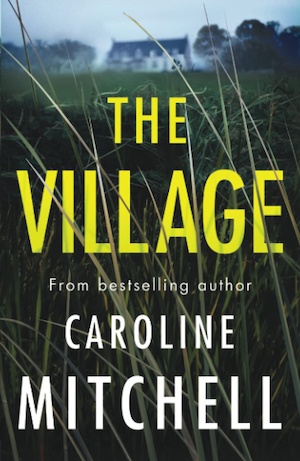 A decade ago, the Harper family disappeared. The telly was on, a tap running, the doors locked from the inside. It was a mystery that kept the nation speculating for months. Now their old house is up for sale, and journalist Naomi buys it, moving her unwitting family to the sleepy village of Nighbrook. Naomi is determined to discover the truth, but the more questions she asks, the less her new neighbours want to share and they close ranks. Raking up the past can be dangerous, and soon both Naomi and her family are in danger. The Village by Caroline Mitchell is out on 18 January.
Order now on Amazon or Bookshop.org
A Killing in November by Simon Mason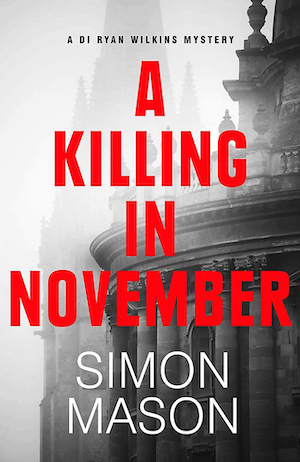 Watch out crime fiction lovers, there's a new double act in town! City, to be exact, because DIs Ryan Wilkins and Ray Wilkins (no relation) are based in Oxford, where a young woman is found strangled in the study of a provost of one of the colleges. The two DIs are chalk and cheese, one from the wrong side of the tracks, the other a smartly dressed Oxford graduate of Nigerian descent – and unsurprisingly they don't get along. But this case is about to bring them together, whether they like it or not. The first in a new series, A Killing in November by Simon Mason hits the bookshelves on 20 January.
Order now on Amazon or Bookshop.org
The Runaway by Nick Petrie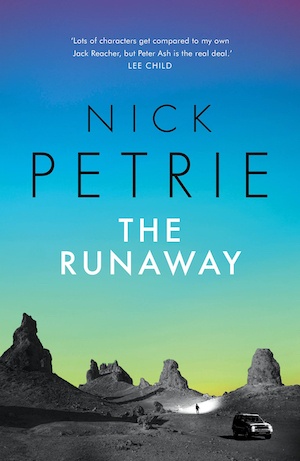 The seventh book in Nick Petrie's Peter Ash series sees the war veteran helping a damsel in distress. The female in question is young, pregnant and stranded on a northern Nebraska road because her car has given up the ghost. Ash offers her a lift, but what begins as an act of kindness soon turns into a deadly cat-and-mouse chase across the lonely highways with the woman's vicious ex-cop husband hot on their trail. The ex-Marine is going to need all of his skills to get out of this one alive. The Runaway is out on 18 January – read our review of The Wild One here.
Order now on Amazon or Bookshop.org