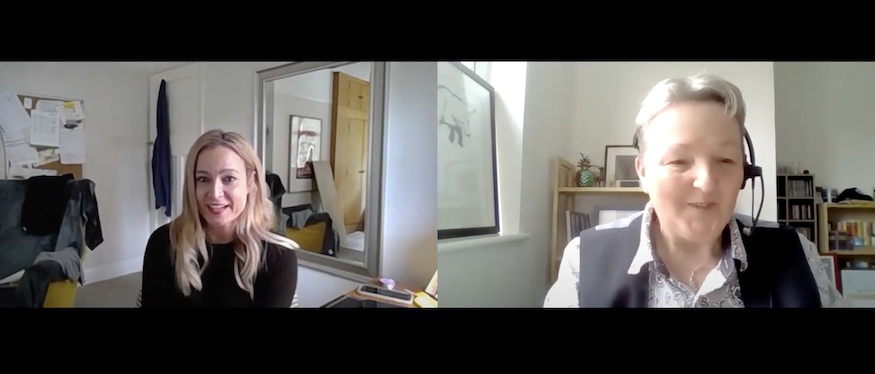 Debut author Clare Whitfield recently won the Goldsboro Books Glass Bell Award 2021 for People of Abandoned Character, which was described as "…a thrilling and atmospheric take on the Jack the Ripper story." The excitement continues as she chats to Dr Jacky Collins – AKA Dr Noir – in the latest The Doctor Will See You Now video.
And Jacky is keen to find out more about a book that she describes as "…an excellent exploration of character that maybe takes us to a place some of us will be familiar with." We're in Whitechapel in Victorian London, where we meet Susannah, a working class spinster who trains as a hospital nurse, meets a young doctor, falls for him and marries him. But as his interest in her wanes, Susannah becomes convinced he is behind the Whitechapel murders.
It's a well trodden path, as Jacky points out, but self-proclaimed research nerd Clare – "serial killers would be my Mastermind subject," she confesses – came up with the idea at a writing workshop and then decided to use the idea to overcome her fear of writing her first book. "I like to make things hard for myself," she reveals. "Getting published was my dream and I've gone far beyond it."
This is a fascinating chat with a new author whose mantra is "feel the fear and do it anyway." The conversation meanders far and wide in an absorbing near-hour of crime fiction shenanigans. Settle back and enjoy.