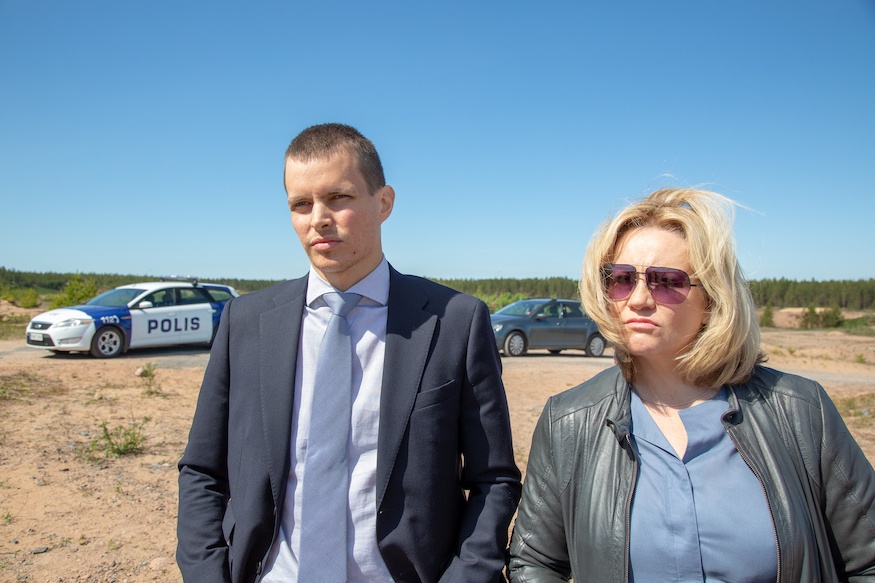 For legions of crime fiction lovers, there's nothing quite like discovering a new crime show. It's even better if that show opens a window on an unusual setting, and better still if that setting is remote and unsettling. UK crime aficionados will be able to experience that thrill on 25 January when Channel 4 airs the Finnish crime drama All the Sins. We can't wait – partly because this is the first crime show we've come across from Finland.
Lauri Räihä (Johannes Holopainen) is an uptight, chain-smoking young detective with Finland's National Bureau of Investigation who has been given an assignment he dreads. A man in a gingham shirt and two-tone loafers has been hung upside down in a barn and had his throat slit. It's the second such killing to have taken place in the town of Varjakka and Lauri is dispatched to investigate alongside his more experienced partner Sanna Tervo (Maria Sid).
Varjakka is nothing like cosmopolitan Helsinki, where the pair normally operate. It's in the far north of the country, and is dominated by a strict, conservative Lutheran sect called the Laestadians. As the detectives travel north, Sanna discovers that Lauri is actually from Varjakka but left the Laestadian church because he has lost his faith. That, and the fact that he's gay and suffered a tortuous upbringing in the town.
To be fair, Sanna wouldn't fit in either. Her promiscuity would see to that, and in the first episode alone she has sex with three different men, including a potential suspect in the case. The murder victims were both Laestadians and Lauri, Sanna and local cop Jussi Ritola (Matti Ristinen) at first wonder whether the murders are connected to conflict between a local supermarket owner who wants to build a shopping complex and the church community who oppose it.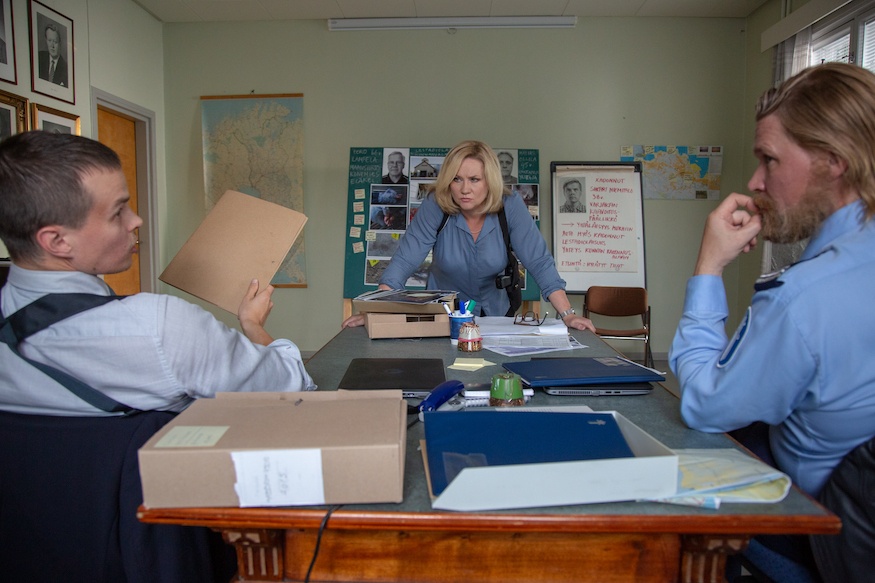 However, that's just one possibility. As devout as Varjakka appears, the place is seething with secrets and rivalries. Is the young Iraqi immigrant working in the takeaway a suspect? After all, he's friends with the daughter of one of the dead men and was warned – threatened, even – against seeing her. In opposition to the religious order, a group of young anti-theists have organised and have been holding protests.
Then, another man goes missing, and Jussi must organise a search…
If you enjoyed Wallander with Krister Henriksson, then All the Sins is for you. It's got strong procedural aspects and an understated style. Lauri and Sanna follow their investigation, inspecting the crime scene, interviewing witnesses and suspects, reviewing and assessing the evidence, and the pace feels rather staccato as they do so.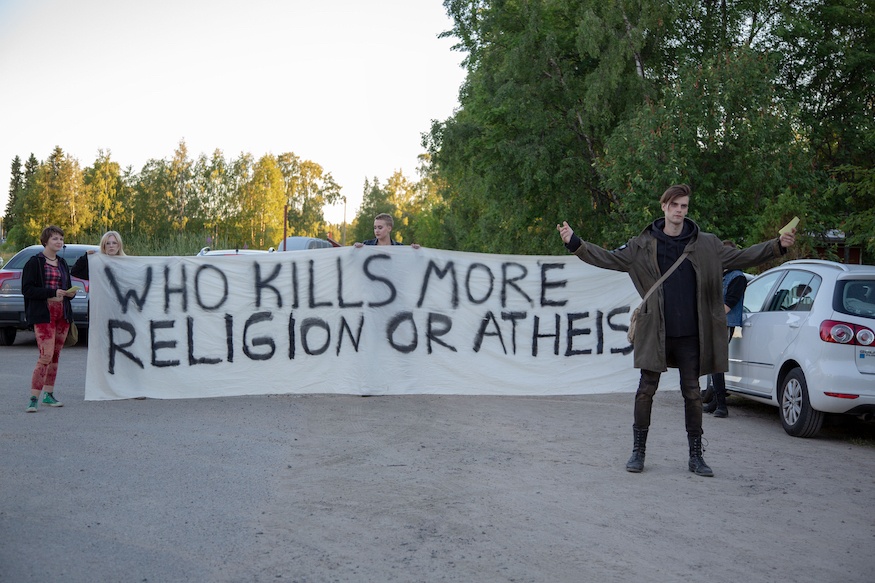 The dialogue is dry and matter-of-fact, and you might even think it's a bit stilted. However, keep in mind that Finns have a reputation for being very practical, honest and even a little abrupt by British standards. It all comes with a touch of Finnish humour too. For instance, local cop Jussi points out that the last two violent crimes in the area were a stabbing in 1992, and a man who took his dog out to put it down and accidentally shot his mother in law.
Gradually, the characters and their internal lives begin to emerge. Lauri is deeply uncomfortable being back in his hometown, where everyone knows who he is, and soon he'll have to confront his past and the parents he has rejected. There is something missing in Sanna's life too – her daughter is estranged from her and it bothers her a lot.
In spite of these things, both must focus on matters at hand. Someone is slaughtering Laestadian men like sheep, and they're out there somewhere amongst the farms and forest of this flat, semi-tundra.
All the Sins season 1 was originally broadcast as Kaikki Synnit in Finland in 2019. It consists of six, hour-long episodes, the first of which will be shown on Channel 4 at 11pm on Sunday 24 January. All the episodes will be available to stream on Walter Presents from 22 January.
Also see our preview of the Norwegian crime show Monster.