Now we're hitting November and the publishers are getting serious. The biggest name in our news roundup this week is Michael Connelly from the United States, but the UK's breakthrough crime authors Ruth Ware and Luca Veste also have new novels out and they'll be vying to be in Christmas stockings, without a doubt. We've also got a comedy spy thriller featuring a character called Ian Lemming, and an all-out action thriller to cap things off.
Read on to discover your next crime read…
The Law of Innocence by Michael Connelly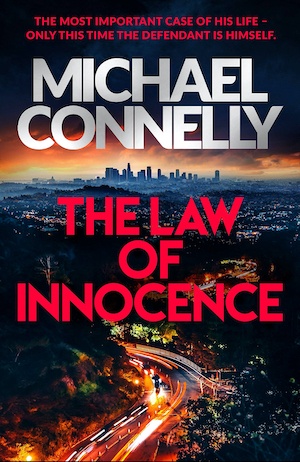 Mark 10 November on the calendar – it's the day that Lincoln Lawyer Mickey Haller comes back into our lives. The Law of Innocence is the sixth in the series featuring tricksy defence lawyer Haller, who is Harry Bosch's half-brother. In a neat twist, the Los Angeles-based attorney has his most important client yet – himself. He stands accused of the murder of con artist Sam Scales, a former client who is found dead in the boot of Haller's car. He isn't guilty, but as the evidence piles up against him, Mickey realises that he needs to track down the real killer if he is to be fully exonerated. Maybe Harry can lend a hand?
Pre-order now on Amazon
One by One by Ruth Ware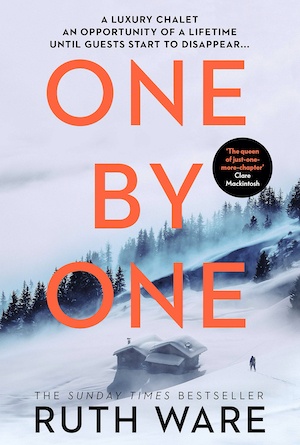 Snowy settings are just perfect for crime fiction, and on 12 November there's a cool new arrival from Ruth Ware, who's been making quite a name for herself in the world of psychological thrillers in recent years. High in the Alps, at an exclusive ski resort, a bunch of shareholders and executives of a hot new music app are making the most of the hospitality on their luxurious corporate retreat. There's a big-money buyout on the cards and opinions are split over whether it's a good move. But when a member of the party goes missing in the snow, an already tense situation ratchets up to frightening proportions…
Pre-order now on Amazon
The Game by Luca Veste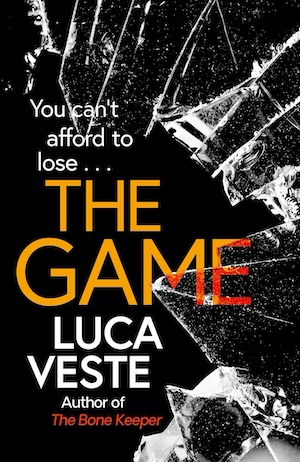 Luca Veste is a former contributor to Crime Fiction Lover who has become an established crime author. In his stories, he just loves to keep his readers guessing and The Game, out on 12 November, is no exception. Everyone has secrets, but how would you feel if they were about to be shared with the world? There's someone out there ready to do just that, and you ignore them at your peril. A call, a text, an email… no matter how they contact you, it's best to do as they say, right away. Because if you don't they'll tell everyone what you've been hiding. They will come after you, destroy you, and they aren't afraid to kill, either. Get ready to play The Game – and believe us, it's nothing like Cluedo!
Pre-order now on Amazon
The Spy Who Inspired Me by Stephen Clarke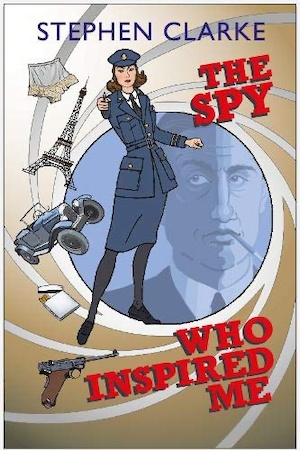 A theory has been knocking around that Ian Fleming actually based the testosterone-fuelled James Bond on a woman spy, and author Stephen Clarke has taken this idea as the basis for his comedy espionage thriller, The Spy Who Inspired Me. Yes, you read that right. It's the story of Margaux Lynd, a woman on a mission to unmask traitors within the French Resistance. Her tool to do so will be young naval officer Ian Lemming, whom she schools in spy craft and who fantasises about being a spy in more luxurious conditions, more akin to Casino Royale than a stinky French cellar. It's out 12 November.
Pre-order now on Amazon
Scar Tissue by Ollie Ollerton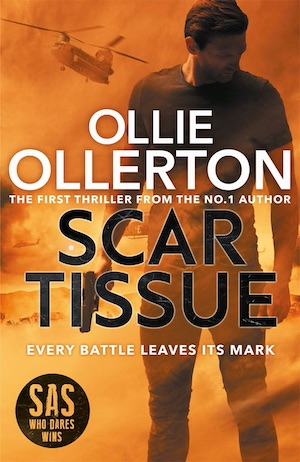 We round off our report with a high-octane thriller that starts off in Singapore, where ex Special Forces man Alex Abbott is drowning his sorrows and occasionally working as a hitman. He's thrown a curve ball when one of his jobs goes wrong, but more than that he finds out that his military son Nathan has gone missing in Iraq. Fighting in that country left deep scars on Abbott's psyche, but return he must – to rescue his boy, to face his demons and to potentially reunite his family. On sale from 12 November.
Pre-order now on Amazon
Read about last week's new crime novels here.