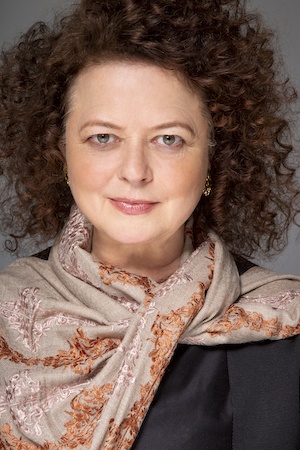 Lee Child is one of the world's most famous crime authors, and his series character Jack Reacher is one of our most beloved. So, for biographer Heather Martin being able to write Lee Child's authorised biography is quite a coup.
Heather's background in academia – she studied languages at Cambridge and has lectured in Hull and London – has given her the skills not just to research and write an informative biography of the man the whole crime fiction world knows as Lee Child, but an accessible and authoritative investigation of Reacher as well. With Christmas just around the corner and a new Reacher novel, The Sentinel, just published, what better time could there be to pick up a copy of The Reacher Guy?
We're delighted that Heather stopped by to answer a few questions…
What should readers expect from The Reacher Guy?
The Reacher Guy is first and foremost a portrait of the artist as a young man. Received wisdom has it that Jack Reacher sprang fully formed from the brow of Lee Child when he was made redundant from Granada Television in 1995. But I see that moment as more trigger than origin. Lee had been living with the character of Reacher in some form or other since he was a four-year-old boy in Birmingham, more or less from the day he became a reader. So the biography is partly an exercise in demystification – a search after the facts and a re-grounding in history. It was also important to me that my approach should somehow be attuned to my subject, so in writing it I sought to emulate Lee's example by following my own story-telling instincts.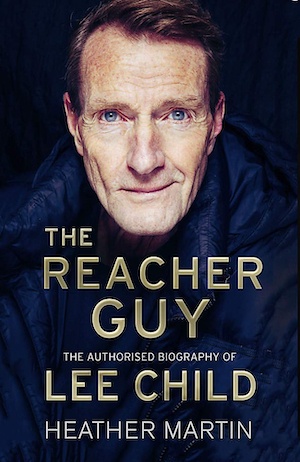 Reacher is one of the most popular characters in fiction. What is it about him that captured your imagination?
For me it's primarily to do with the way he's written. Contrary to popular opinion, I think Lee's literary voice is impossible to imitate – there's an elusiveness to it that mirrors the character of Reacher himself. Lee's writing is as idiosyncratic as his speech, with a built-in element of unpredictability. Just when you think you're getting to grips with it he does something unexpected. I'm continually surprised by the range and rhetoric of his discourse: the unique mix of humour, self-deprecation and pathos, the sweeping historical vision, the painterly and poetic touches, the rhythm and musicality. The character represents the things we can't have in real life, and that, I believe, is the root of his attraction. But Lee also sums it up very simply at the start of 61 Hours, when he has Reacher sitting at the back of a bus seen through the eyes of a bunch of curious white-haired seniors, and writes: 'Threatening behaviour from a man that size would have been unseemly. Good manners from a man that size were charming.' Just like Lee's prose, Reacher is a complex combination of characteristics. Even the appearance of the word 'unseemly' surprises in a book typically (but reductively) categorised as a hard-boiled thriller.
How did the idea for the book come about?
It's the story of three larger-than-life characters, two of them – Reacher and Lee Child himself – the invention of the hitherto mysterious Jim Grant. The title was a gift from Lee himself. Not explicitly or knowingly. I would go along to his events to take notes, and invariably someone would ask, 'Will you ever write a standalone?' and invariably he would answer no, and then add: 'I'm the Reacher guy.' So for me the title had a certain inevitability to it. As did the book itself. But the idea of doing a biography only arose after I'd met the author, and once the idea popped into my head I couldn't shake it – it took hold of me, and seemed somehow meant to be. Not only could readers not get enough of Reacher, it was increasingly apparent to me that they wanted to know more about the man who created him too.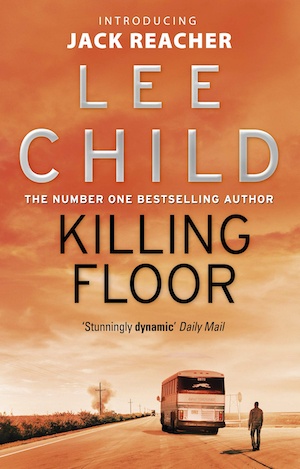 How did you research The Reacher Guy?
Lee and I first met at a dinner party in New York. We were sitting next to each other and started talking about books and writing, and in particular his books (which I'd read) and his writing. And that conversation continued, both in person and by correspondence. So the process that led to the biography felt quite organic. There was a critical moment when, knowing my background as a linguist, Lee sent me one of his books in Spanish translation and asked what I thought of it, and I grasped the nettle and sent him a detailed analysis of its strengths (few) and weaknesses (many). He's subsequently said he appreciated the honesty, and that he changed his Spanish publisher as a direct consequence of my feedback. So that created a bond between us. Beyond that there were three major elements, each equally enjoyable and instructive: visiting places of significance to Lee, interviewing friends and colleagues going back to his schooldays, and research in his literary archive, which in 2018 he donated to the University of East Anglia.
Were there occasions when you were surprised by what you learnt about Lee? Did you find that you had a set of preconceived ideas about the writer from reading his novels which you later found to be incorrect, or do in fact the Reacher novels reveal a lot about Lee?
In a way I was Lee's ideal reader. Before I met him, I'd given little if any thought to the author of the Reacher books. The name Lee Child was no more than the guarantee of a good read. So I had no preconceived ideas. And like I said, I met him socially before ever seeking him out in public. But once I got to know him, then yes, I began to see countless traces of both man and boy in his stories. The books reveal what the industry myth conceals. There were many surprises. Lee Child is a figure who negotiates the public domain with apparently effortless ease, an illusion he also projects around his writing, so his shyness and vulnerability came as a revelation. Also his deep ambivalence about the institution he's become. Extreme success brings darkness as well as light. And his background was so different to my own – my outsider status was another thing that commended me to him as a potential biographer – so there was a constant sense of discovery in exploring the details of his postwar Midlands upbringing.
What's your next project going to be?
I'm still so deeply immersed in this project that it's hard to see beyond it at the moment. Part of me would like to continue further down the Lee Child road – a biography of Killing Floor, the first Reacher book, is a tempting concept. But I've certainly enjoyed the ambitious scale of the biographical enterprise, so maybe another subject will present itself to me one of these days. Although it's hard to imagine it could ever come about with the same irresistible momentum.