As a crime fiction fan, I'm contrary. I want authors to show an understanding and love of the genre, and then to transcend it. My favourite books from this year rise above the hordes of formulaic fiction, offering stylish and surprising takes on contemporary concerns.
5 – How to Kill Your Friends by Phil Kurthausen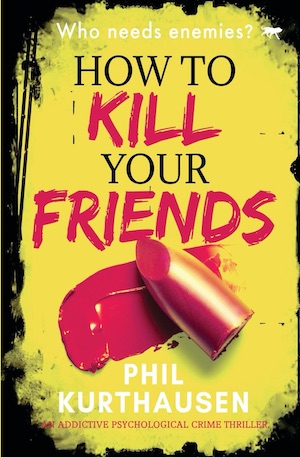 Meredith is getting by in Barcelona, living in a sublet apartment, ripping off tourists, hoping she has finally outrun her past. A chance meeting with someone she used to know when she was in another country, living under another name, draws her into the contrasting but overlapping worlds of Instagram influencers and the Catalan independence movement. She has to find a missing woman and keep her own secrets, all while her image is being seen by millions. Crime fiction is often about the setting as much as the characters. Barcelona beyond the tourist bubble features prominently in this novel, as well as the complex character of Meredith herself – is she doing her best after a traumatic past, or amoral and out for all she can get? Read our full review.
Buy now on Amazon
4 – Conviction by Denise Mina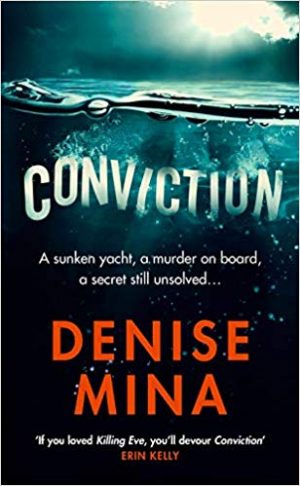 Denise Mina layers drama upon drama to create a complex and entertaining thriller about the person behind the persona, coming to terms with the past, and how much a friend can bug you before you want to kill them. Anna happens to be listening to a true-crime podcast when she learns that her husband is leaving her for her best friend. Then she is photographed with her friend's husband, who happens to be a famous rock star undergoing a crisis of his own. Publicity frightens Anna because she has a secret in her past. The podcast is about the unsolved murder of a man she used to know. Anna and said rock star take off on a road trip to escape the media and plan their route around solving the mystery which happens to throw them into danger in some of the most beautiful places in Europe. Read our full review.
Buy now on Amazon
3 – Worst Case Scenario by Helen Fitzgerald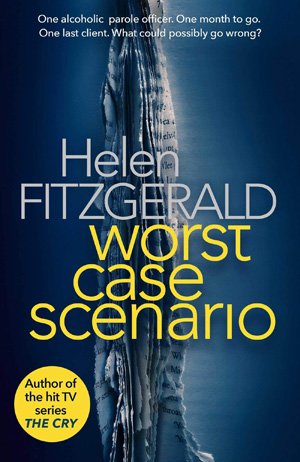 This revenge thriller isn't about a brooding gunman striking out on his own, but Mary Shields, a Glasgow probation officer juggling a chaotic caseload and a murderous menopause. Mary has to supervise the release of a man who killed his wife and then found celebrity as a men's rights activist. As she struggles to keep up with his public appearances, she becomes strangely fascinated with him. Then her family become drawn into his world, with disastrous consequences. Fuelled by rampaging hormones and disillusioned by the rules, Mary goes to ever more extreme lengths to restore justice. Mary's unforgettable insights make for a fast, fun but also thought-provoking read. Read our full review.
Buy now on Amazon
2 – The Sleepwalker by Joseph Knox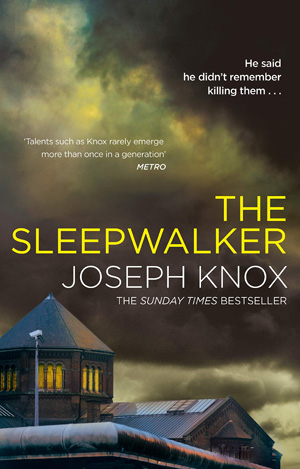 Joseph Knox has grabbed the police procedural by the scruff of the neck and given it a kicking in a dark alley. Aidan Waits is a flawed Manchester cop in a corrupt force who trusts no one. In this, his third outing, Waits has been pulled off nightshift to guard a mass murderer, Martin Wick aka The Sleepwalker. Wick is terminally ill and has been transferred from Strangeways to die in hospital. Then a brutal and audacious attack leaves Wick dead, along with one police officer, and another fighting for his life. In his dying moments, Wick protests his innocence and Waits can't resist finding out the truth – whatever it means for the original investigating officers. Knox ramps up the tension with bleak humour and dreamlike prose as the investigation and Waits' own traumatic past draw him into an all-too present nightmare. Read our full review.
Buy now on Amazon
1 – Fallen Angel by Chris Brookmyre
Chris Brookmyre is never afraid to challenge his readers. This book covers multiple viewpoints and two timelines of an attractive, media-savvy but dynsfunctional family. Their patriarch is an Edinburgh psychologist with an interest in conspiracy theories. Some years earlier, at the family villa on the Algarve, a two-year-old child disappeared, and suddenly the conspiracy theories are about him. As the family reunite there after Max's death, a young nanny is determined to learn the truth.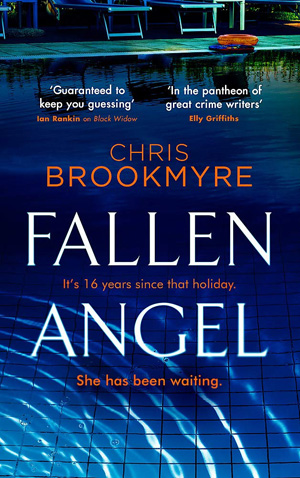 The link to contemporary events is clear. Conspiracy theories have never been more powerful and the story has uncomfortable echoes of real life disappearances. What's so clever is that Brookmyre is challenging us as crime fiction fans. We never want the easy answer to be the right one in a novel. What happens when we carry that into real life? Read our full review.
Buy now on Amazon
What was your favourite crime book in 2019? Post a comment below to let us know. Here are the five books that got me hooked on crime fiction.