Michael Connelly's Hieronymus 'Harry' Bosch has been a top pick for crime readers for over 25 years, and has found even more fans thanks to Amazon Studios' streaming adaptation of the series, which first launched in 2014.
Season five premiered last month and watching it is the crime fiction equivalent of sipping a fine bourbon, aged in charred oak barrels and taken neat by a crackling wood stove fire. Smooth, satisfying, multi-layered but with plenty of kick. Here's why we think it's such damned fine viewing…
You can watch Bosch on Amazon. It's free with Amazon Prime.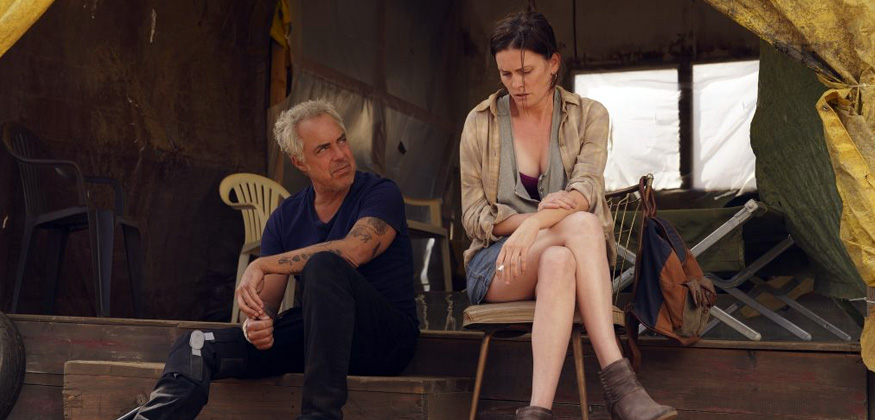 1 – Bosch goes deep UC
The main storyline involves Harry Bosch going undercover. It starts off with a homicide in a family-run pharmacy, which has an organised crime level of professionalism to it. Bosch and his partner J Edgar start investigating and discover a pill mill operation which involves using fake prescriptions and literally busing opioid addicts around LA picking up oxycodone from various drugstores. Bosch poses as an Afghan War vet and addict to infiltrate the ring, but in a surprise twist finds himself flown with the other addicts out into the desert. There's plenty of menace from the bad guys, but Bosch radiates a confidence that wrong foots them, which is fascinating to watch thanks to Titus Welliver's performance.
2 – J Edgar's CI is killed
Harry's predicament with guns pointed at him by violent men out in the desert is only half the story as far as J Edgar (Jamie Hector) is concerned. He's connected Gary Wise, an informant he vouches for, with two detectives from another division but after meeting them the young man is brutally shot dead by persons unknown. This weighs heavily on Bosch's Haitian partner, who tries to solve this murder alongside running surveillance on the undercover operation.
3 – Bosch is under scrutiny… again
Christina Henry, a cop Bosch previously slept with and left in the lurch is back with a vengeance. She's now part of internal investigations and is reviewing one of Bosch's early cases, in which he helped put a murderer called Preston Borders away for life. New evidence has come to light, including a confession by another inmate. Bosch knows it's bogus but enlists the help of defence attorney Honey Chandler (Mimi Rogers) who sued the department back in series one when Bosch was accused of shooting an unarmed man. The tables have turned, and the inclusion of Bosch's old adversary as an ally is a masterstroke.
4 – There's a giant biker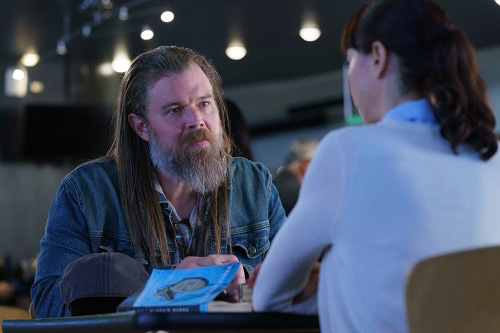 Not a reason to go crazy, but certainly an interesting inclusion especially as Hector Bonner has poked his nose into Bosch's business before. A head taller than all the other characters and with a giant mane of hair, Bonner is Honey Chandler's private investigator and, with the tables turned, is working alongside Bosch to find out what's behind Preston Borders' appeal, something that will ruin Bosch's career if it happens. You'll recognise the actor Ryan Hurst from Sons of Anarchy, which also featured Titus Welliver.
5 – Maddie is great
Season 5 of Bosch is based on Michael Connolly's novel Two Kinds of Truth. The book includes Harry Bosch's half brother, Mickey Haller, a defense attorney. He doesn't appear in the show, with Honey Chandler covering his work. However, the writers have included someone who isn't the book – the protagonist's daughter, Maddie Bosch (Madison Lintz). Since the death of Bosch's wife, she's living with her father in LA and is on an internship in the police department. It all gets rather interesting when she comes into contact with a rich young lawyer intern who's working on Henry's review of the Borders case. Will she end up doubting her father or fight his corner? Even more interesting is how she's used to counter the importance Bosch puts on his work. He's all she has left and he needs to start realising that…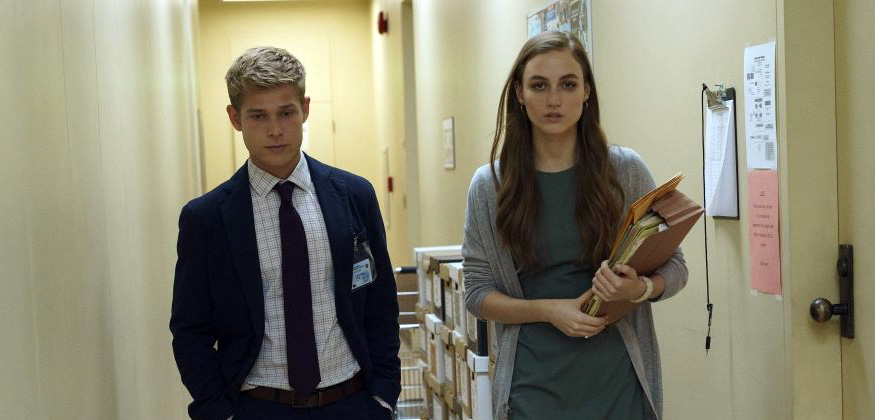 6 – The cop shop vibe
The makers of Bosch season 5 rekindle the atmosphere of shows like Hill Street Blues with side stories that happen in and around the Hollywood Division, headed by Lt Grace Billets (Amy Aquino), who is literally called LT. It begins with Johnson and Moore, two older detectives who are better known by the nicknames of Crate and Barrel, rushing to the scene of the pharmacy homicide and colliding with another police cruiser. The distraction this causes actually helps the perps escape, and Johnson, who was driving, is busted down to dealing with petty crimes. He's furious but gradually starts to realise that maybe he is a bit old to be catching psychopaths. If there's a hint in the tenor of the story that Bosch is getting to be one of the old lions in the department, it's shadowed by this storyline. It's great to see the lives and concerns of the uniformed officers played out a little here and there as well.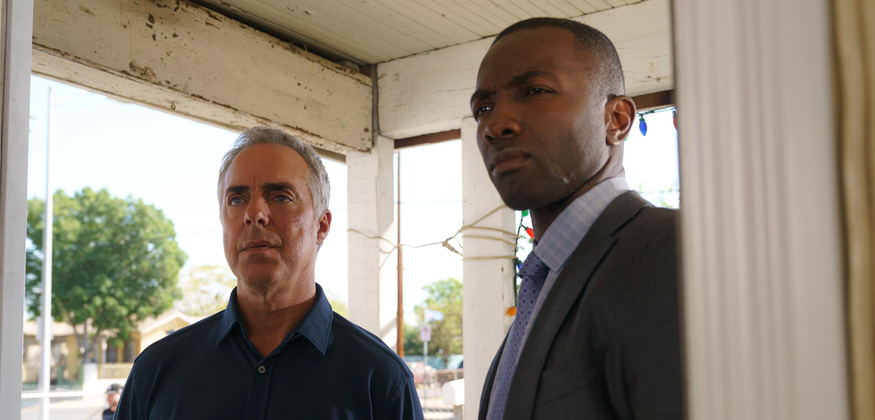 7 – The plates are spinning
Just like in the book series, the show keeps many storylines in the air all at once and they ground the programme in the reality of contemporary police work. You'll see Chief Irvin Irving (Lance Reddick) – possibly the most authoritative police chief in history – struggling to deal impartially with the case of an officer who has shot a man dead, a little bit like the Michael Brown scenario from a few years back in St Louis. The loopholes of the criminal justice system, corruption, the opioid crisis and the struggle against drug addiction are all themes touched on through the storylines in the show.
8 – The Salton Sea
Way out in the desert, the Salton Sea makes a cameo. The history of this bizarre, man-made lake is worth looking up. The facts about the Salton Sea and how it formed aren't really dealt with, and we're not going to spoil things by saying what role it plays in the show but suffice to say it's nice to see a strange corner of California beyond the concrete highways of LA.
9 – Bosch saves a dog
If you're not convinced yet, then be like our contributor DeathBecomesHer who is an avowed animal lover. As events unfold at the opioid smugglers' camp, Bosch saves the life of a dog, the dog's name is Coltrane and he's quite a thing on Titus Welliver's Twitter timeline. "It's bad luck to kill a dog," says Bosch. You better believe it.