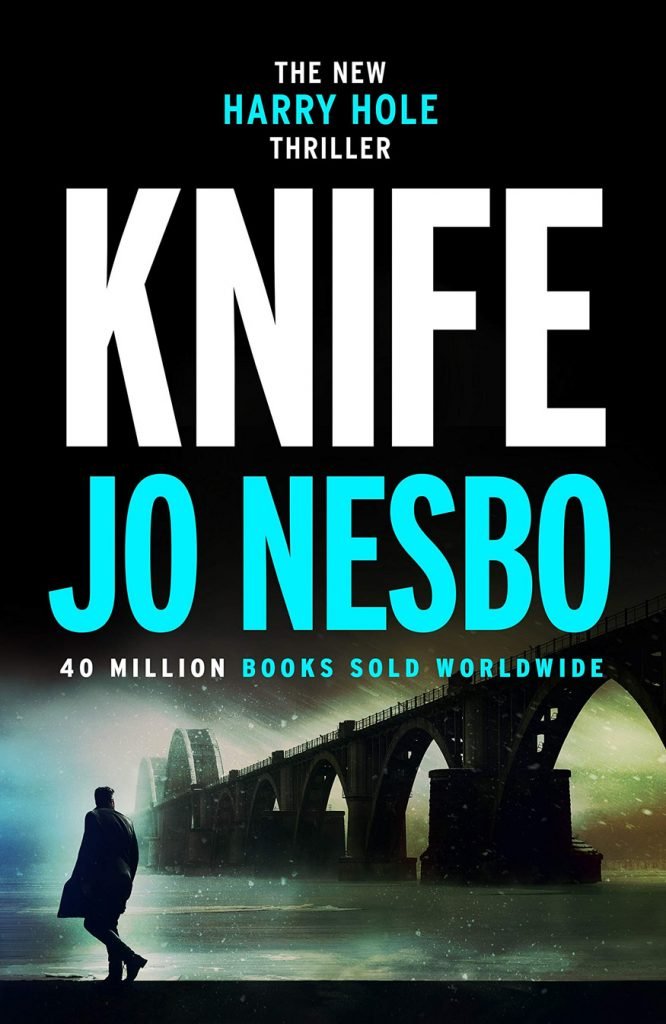 Here it is, the front cover of Knife, the 12th Harry Hole thriller by Norwegian crime fiction author Jo Nesbo.
To catch up on the series so far, check out our guide by clicking here. In the meantime, here's the latest information.
This book picks up where The Thirst left off, and Harry Hole wakes up covered in blood, with a bad hangover. Someone's out for him, and soon it appears that they've crossed paths with the Oslo detective somewhere before…
According to the author, he's never been this brutal to Harry before, so we can expect desperate measures from a cop who has pushed it to the limit many times in the past. The booze is back, too…
We've added a set of photos of the advance review copy, just received here at Crime Fiction Lover HQ. It's a decent size at 531 pages, the first of which you can read below. The release is scheduled for 11 July.
Jo Nesbo will be visiting the UK to promote the publication, headlining at the Theakston Old Peculier Crime Writing Festival in July.
The author has written several standalone Nordic noir books as well, including the excellent Blood on Snow and Midnight Sun.