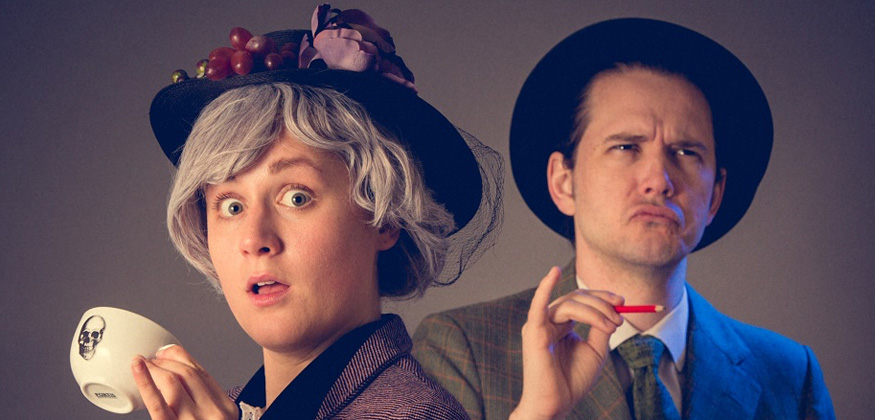 If you're in Melbourne, Australia in mid-September, it'd be a crime not to catch up with the city's Fringe Festival, which this year includes Murder Village, an improve entertainment act who will be creating original whodunits throughout a week-long engagement.
This comedic murder mystery will be made up on the spot by skilled performers with years of training. The cast includes award-winning musical comedian Amberly Cull and international impro champion Lliam Amor and will also draw on members of popular groups The Big HOO-HAA!, Impro Melbourne and Impromptunes.
Don't expect to just sit back and enjoy the fun, you'll have to work for your entertainment. The audience will vote on each show's murder weapon, victim and murderer by secret ballot, so mystery lovers get to have their say while still enjoying the chance to try to solve the crime themselves.
The format was devised by the show's producer, David Massingham, who said: "The old-world architecture of Arts House at North Melbourne Town Hall is the perfect backdrop for a cosy English murder mystery and we're excited to fill the space with vicars, retired generals, amateur dramatic society members and shrewd little old ladies with the knack for solving murders."
He added: "Our plan is to create the sense of a living, breathing village filled with these eccentric English characters. Those who catch multiple shows will meet more and more of the oddball populace."
Murder Village will be performed from 14-21 September (no show Monday) at 6.30pm (Sunday at 5.30pm) at Arts House – Studio 1, 521 Queensberry Street, North Melbourne. Tickets: Full: $24 / Concession: $20 / Cheap Tuesday, Group and Early Bird: $20. To book, visit melbournefringe.com.au or call (03) 9660 9666