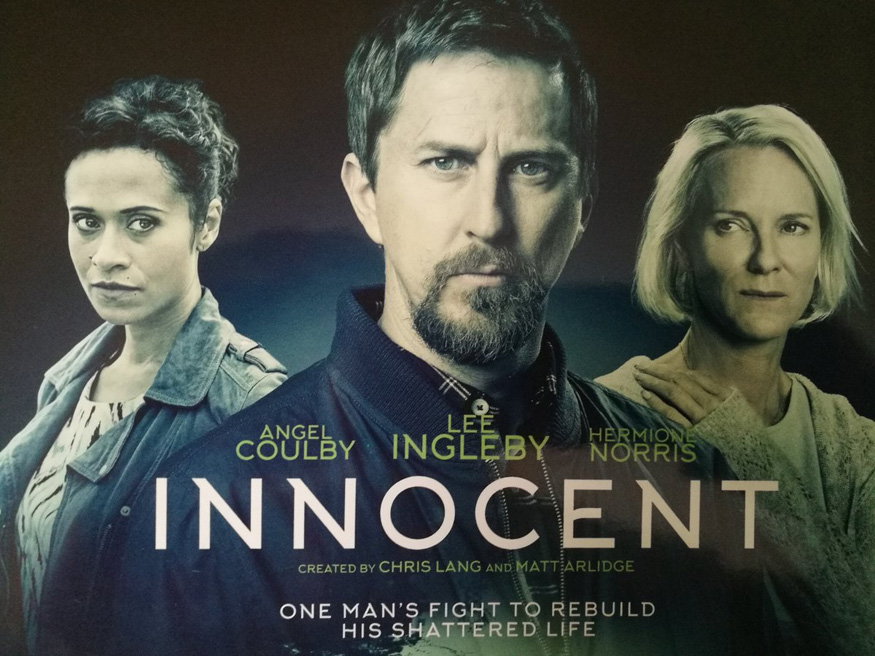 He cut his writing teeth on screenplays for the likes of crime serials Torn, The Little House and Silent Witness before creating the popular DI Helen Grace series of books, now MJ Arlidge's work is back on the small screen.
Unlike television adaptations of the likes of Robert Galbraith and Ann Cleeves, this four parter, cowritten with Chris Lang, is an original drama and not based upon any previous book. Innocent will run over four consecutive nights on ITV, starting Monday 13 May, and stars Hermione Norris and Lee Ingleby. Here's the trailer:
David Collins (Ingleby) is living a nightmare. Convicted of murdering his wife Tara, David has served seven years in prison. He's lost everything he held dear: his wife, his two children and even the house he owned. He's always protested his innocence and faces the rest of his life behind bars. His situation couldn't be more desperate.
He's shunned by his wife's family and friends and his only support has been his faithful brother Phil (Daniel Ryan) who has stood by him, sacrificing his own career and livelihood to mount a tireless campaign to prove his brother's innocence. Now the case is to be reopened, a move which is condemned by Tara's childless sister Alice (Norris) and her husband Rob (Adrian Rowlins), who are now parents to David's children. For Alice there's no doubt of his guilt and she's devastated by the prospect of an appeal.
Innocent might appeal to fans of Broadchurch and looks intense, as are MJ Arlidge's thrillers, which you can read about here.