Who's the best French crime author? Plenty will probably jump to the name Georges Simenon. Although he was Belgian, he set most of his novels in France and enjoyed a prolific career writing stories about his detective Maigret. They're even on the telly. Those with more of a noir sensibility might point to Jean-Patrick Manchette. They are both a good shout, but here we want to look at the best current French crime authors – writers whose books are coming out in translation and causing excitement in the English-speaking world. France has a great literary tradition, the polar noir is part of that, and you can find plenty more French crime authors here. However, the ones listed below are truly magnifique and deserve your reading attention…
5 – Antonin Varenne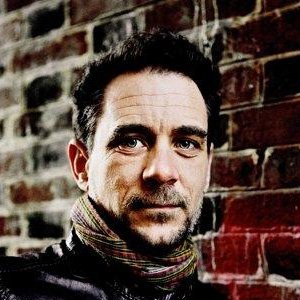 This relatively new talent in French crime fiction writes about eccentric characters who face unusual assignments – often by choice. In Bed of Nails, for instance, you'll meet Richard Guérin whose description sounds a little bit like that of Detective Columbo. He wears a crumpled old raincoat and uses maverick methods, but add to that the fact that he only investigates suicides and has a talking parrot. The interplay between the characters is intriguing and as the story progresses Varenne is not afraid to tackle some darker and existential themes as his outsider characters tread the very edges of polite society. When you're done with Bed of Nails, take the turnoff onto Retribution Road. Going back to 1852, it's a very different offering with the action beginning during the Second Anglo-Burmese War. Some readers have likened it to the TV series Taboo… which is a very good thing indeed.
4 – Bernard Minier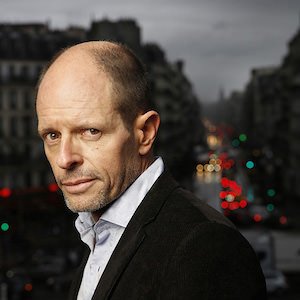 Atmospheric writing and edge-of-the-seat suspense combine in Bernard Minier's debut The Frozen Dead to help drive forward a bizarre mystery that takes place in the snowy peaks of the Pyrenees. The crux of it is the body of a decapitated horse, found near a hydroelectric station. The horse was the property of a rich industrialist, but even more peculiar is the discovery of human DNA on the cadaver – that of the notorious Swiss serial killer Julian Hirtmann who is meant to be a resident in a nearby insane asylum. Forensics psychologist Diane Berg is at the heart of things, with Commandant Servaz from the Toulouse police and his assistant Irene Ziegler also investigating. A French production company has turned the book into a crime drama which has been dubbed into English by Netflix, while for readers a sequel is available in the form of Don't Turn Out the Lights.
3 – Pascal Garnier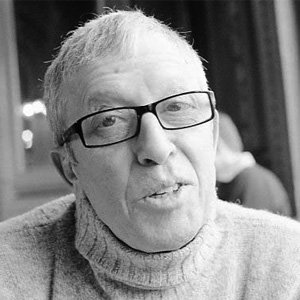 The ennui of life, a clock ticking down until we die, the tension that lies beneath the surface in every one of us – these are the themes that Pascal Garnier set out to explore in his crime novels and his work is the very epitome of French noir. The writer passed away in 2010, but his books feel very contemporary – mainly because Gallic Press has continued faithfully translating them for English-speaking audiences. The author lived in the mountainous Ardèche region and you might catch a hint of isolation in the stories he wrote. We've reviewed three novels here on the site and each has landed a five-star rating. How's the Pain involves a hitman who wants to retire, The Front Seat Passenger is about a man whose wife is killed in a car accident, and Low Heights is about an elderly man who has retired to the mountains only for bad things to happen up there… As bleak as they sound, Garnier's books are mixed with a tablespoon or two of black humour and are well worth reading.
2 – Pierre Lemaitre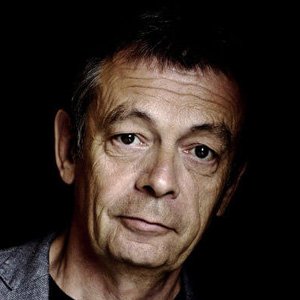 This author's books have suffered from TOOO syndrome in English, meaning that they were translated out of order. You'll probably want to start at the beginning of Pierre Lemaitre's Verhoeven series, so grab yourself a copy of Irène where you'll meet Commandant Camille Verhoeven who is called to a crime scene where two prostitutes lie dead. 'The Novelist Murder' is copying what he reads in famous crime novels like The Black Dahlia and American Psycho. With the book taking its title from the name of Verhoeven's wife, you can guess where things are heading… The second novel, Alex, was translated to English before Irène. It ramps things up even further, with the author subverting the kidnap-kill MO so often seen in crime novels in a unique way, and the series concludes with Camille, which involves a gang of armed robbers who badly injure someone close to the detective. Lemaitre writes with finesse and is a fine storyteller not shy of describing the bad stuff in graphic detail. But his work is not without nuance and his most recent novel, Three Days and a Life, offers a thorough change of pace, taking place in a down at heel community where a young boy has disappeared. We interviewed him a few years back.
1 – Fred Vargas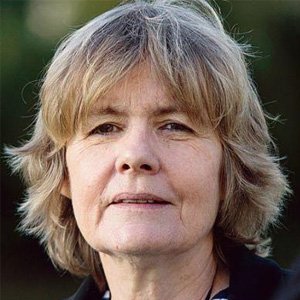 Frédérique Audoin-Rouzeau is the best current French crime author available in English at the moment, and there are two flavours of her writing to choose from. First, there are the novels featuring her series character Commissaire Adamsberg, beginning with The Chalk Circle Man, which came out in 1991 in France and 2009 in translation, winning the CWA's International Dagger. Dressing completely in black, Adamsberg's method is somewhat tangential. He has a gift for talking to people, and often picks up as many clues listening to gossip in cafes as he does scrutinising crime scenes. The stories he appears in often have a sinister, superstitious or other-worldly side to them. The Ghost Riders of Ordebec is a good example. If that is Fred Vargas' rich, dark chocolate flavour, then for some sherbety zing try her Three Evangelists Trilogy. It begins, unsurprisingly, with The Three Evangelists, also an International Dagger winner when translated in 2006. A trio of historians named Marc, Mathias and Lucien set out to solve the mystery of a beech tree that has mysteriously appeared in their neighbour's garden. Then, she disappears. Marc's uncle, disgraced detective Armand Vandoosler, eventually comes to the fore. However, in the two subsequent books, Dog Will Have His Day and The Accordionist, it is another retired investigator, Louis Kehlweiler, who becomes the hero as the evangelists themselves drift into the background. Each case is esoteric and thought-provoking, and picks away at the whole idea of a mystery and even why we bother to investigate. Which is pretty interesting in itself…
Five years ago we recommended a slightly different selection of French authors to try, have a look at the article here.