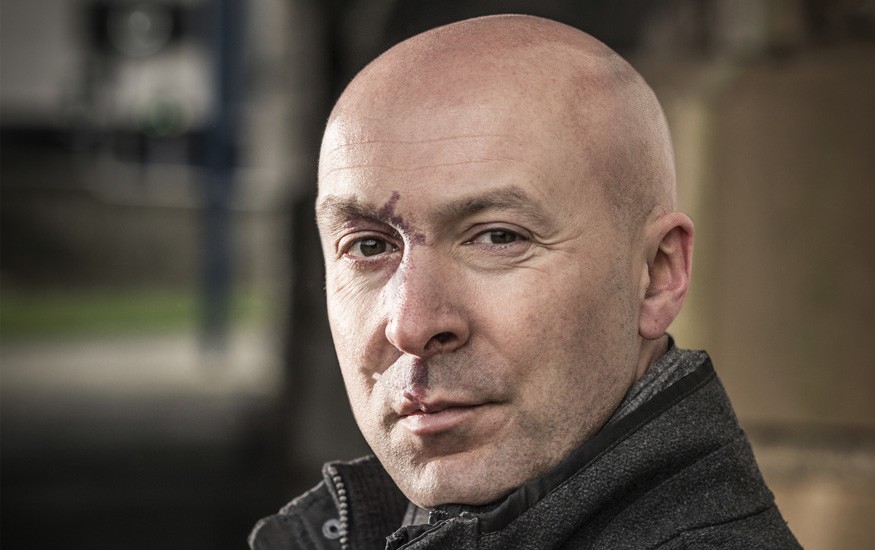 In the last year Chris Brookmyre has won both the William McIlvanney Prize for Scottish Crime Fiction and the Theakston Old Peculier Crime Novel of the Year for his book Black Widow. Now he's gone into orbit in a different way with his first novel set in space, Places in the Darkness. He's swapped the earthbound city location in Edinburgh of his Jack Parlabane novels that have sold more than one million copies in the UK alone, for the Ciudad de Cielo or city in the sky – a place where there has never been a homicide… We had plenty of questions for Chris ahead of the 9 November publication date.
Why did you set Places in the Darkness in space?
Location is always important in my stories, so I thought this would be a great way of exploring the relationship between character and environment. I was intrigued by the idea of somewhere that is at the cutting edge of human achievement and yet also permanently on the edge of existence, with only a few inches of metal between life and instant death in the cold vacuum of space. I wanted to explore the ways in which technological advances might alter human behaviour, and more importantly the ways in which they would not. I also liked the idea of being able to create my own city with its own history, its own subcultures and its own rules. Nobody can tell me my police procedural details are wrong if I have created my own police force.
Please tell us, what the book is about?
It is a thriller in the tradition of the great Shane Black movies like Lethal Weapon, The Last Boy Scout and Kiss Kiss Bang Bang: a story about two mismatched investigators forced to work together, though unlike in Shane's scripts, my protagonists are both women. The whole thing takes place aboard the Ciudad de Cielo, a space station where 300,000 people live and work developing what would be the Earth's first interstellar craft. It is a place where ambitious scientists and engineers go to work on cutting-edge technology, but also where many people go to escape the things that went wrong in their lives back on Earth. The city's private police force, the Seguridad, boasts that there has never been a murder aboard (though they do have a liberal interpretation of what constitutes an accidental death), but that changes when a dismembered body is found floating in zero-gravity.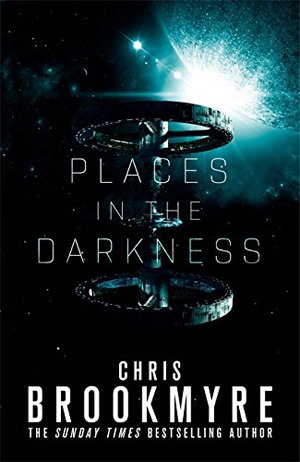 What are both sci-fi and crime fiction lovers going to love about Places in the Darkness? Was the crossover a gamble?
I hope what all readers will enjoy is the setting and how the characters respond to it. What makes CdC ideal for a crime story is that it is a place of constant contradictions. It represents something futuristic, but by the time the action opens, it has been up there for 80 years, and while it is an environment where bleeding-edge technology is constantly being invented, people arriving from Earth will find that a lot of the infrastructure and facilities seem very old. To us it would be like going up to the International Space Station and finding that much of the décor and fixtures were from the 1950s. Although the story is set in the future, CdC is a place with a history, with dark secrets and hidden agendas waiting to be uncovered everywhere.
Who are your investigators?
Alice Blake is a prodigious and idealistic young lawyer who has been sent to investigate police corruption among the Seguridad, which puts her immediately at odds with Nikki 'Fixx' Freeman, who is the shameless epitome of that corruption. These two truly are cobra and mongoose, so this is a story in which two natural enemies are constantly trying to outwit each other as much as get to the truth of what is going on.
The jobbie on the mantelpiece gag in Quite Ugly One Morning, your first Jack Parlabane book, is legend. Is dark humour back on the cards in this book?
Nikki Fixx has a one-liner for most situations, and she finds Alice's po-faced straightness a constant source of amusement, but the humour in this book tends to emerge from character rather than the overtly ridiculous situations I put in earlier novels.
The City in the Sky was set up as a beacon of hope, but warring gangs soon surface to run their rackets and governments still act like governments. With all that is going on in the world at the moment would starting again in space be a good option or would we still end up in the same place?
One could argue that all of human civilisation has been an on-going process of trying to overcome the limitations of our physical being and taming the worst aspects of our nature. On CdC they are not only building this colony ship, but thinking about what version of humanity must be on board when it launches. This means that there is an aspirational element to the project, which unfortunately leads to a censorious morality among certain factions. The book is largely about the conflict between the desire to improve ourselves as a species and the dangers of denying human nature.
What research did you do?
I had read a slew of books about early space exploration, including several memoirs by astronauts, which made me think about the logistical and practical considerations of life in space and how it might evolve over time. So many problems arose from the absence of gravity, which is why CdC comprises two giant wheels creating artificial gravity environments.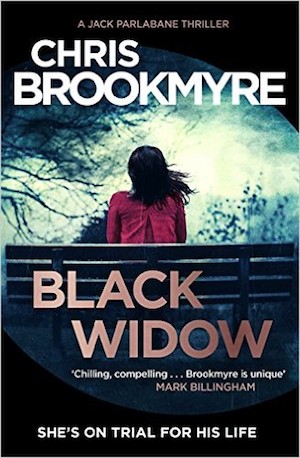 I also read Michio Kaku's book The Future of the Mind, which inspired the optogenetic meshes that workers have implanted in their skulls on CdC. This is a theoretically possible technology which has been successfully carried out on mice, imprinting new memories directly into the creatures' brains. In Places in the Darkness, the mesh allows for new knowledge to be instantly known, but opens the door for an individual's memory to be effectively edited by someone else, which is an idea with terrifying implications
If you could choose six people to take with you on a spaceship, who would be on your list?
In an act of noble self-sacrifice, I would take Donald Trump, Mike Pence, Nigel Farage, Boris Johnson, Michael Gove and Katie Hopkins, and set a course directly for the Sun. It would be a most fitting end to all of them in that they would all die in one massive garbage fire.
Any more space adventures to be written?
I created CdC with the intention of writing a series, and having given it a history, this means I can write about its past as well as its future. This all depends, of course, on whether anybody actually likes it.
Your murder and cyber-abuse tale Black Widow won both the McIlvanney Prize 2016 at Bloody Scotland and the Theakston Old Peculier Crime Book of the year 2017. You must have been over the moon. At the time you described it as the most compelling story you had written. What is your next great ambition?
Winning awards feels like a massive validation of one's work, and I was particularly honoured to win the McIlvanney Prize in 2016 because of how much I had been inspired by William McIlvanney both as a writer and as a person. Now having written a crime novel set in the future, my next ambition is to write one set in the past, as I have always wanted to write a historical novel.
Can you tell us anything about what we look forward to from you next?
I am about to start work on a new Jack Parlabane novel, but I can't say much about it at this stage. The early part of developing a novel is always replete with ideas that get abandoned, so I don't want to commit any of them to print.
Join us again soon here on Crime Fiction Lover for our review of Places in the Darkness, out 9 November.