Where do you want to go today? Because crime fiction will take you anywhere. Shall we head west, with Lee Goldberg's Western-style police novel, Calico? Or south to New Zealand for Nalini Singh's new psychological thriller? French author Johana Gustawsson heads north to Sweden in her latest, while Spanish author Javier Castillo dials west again for his popular story The Snow Girl. Or, how about Greek writer Eleni Kyriacou's whose latest novel is set in London? Welcome to our weekly crime fiction report – it's a global affair!
We have revealed the shortlists for the 2023 Crime Fiction Lover Awards. If you haven't voted yet, click here to find out more.
Use our Amazon Associates or Bookshop.org Affiliates links to purchase and you'll help support our site. Thank you.
Calico by Lee Goldberg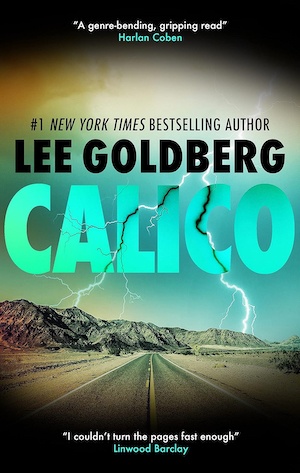 Award-winning Hollywood screenwriter and crime author Lee Goldberg is back with Calico, a detective story that blends classic police investigation with gritty Western. Barstow, California is a place with little to redeem itself – and it's where ex-LAPD detective Beth McDade finds herself after a staggering fall from grace. She's looking for redemption, but in the struggling mining town of Calico the investigations come thick and fast. First, an old skeleton is dug up in a shallow, sandy grave… and then a vagrant is run over by a distracted motorhome driver during a lightning storm. Together, they're about to lead Beth along a very dangerous path. Already out in the US, its UK release is on 23 November.
Order now on Amazon
The Snow Girl by Javier Castillo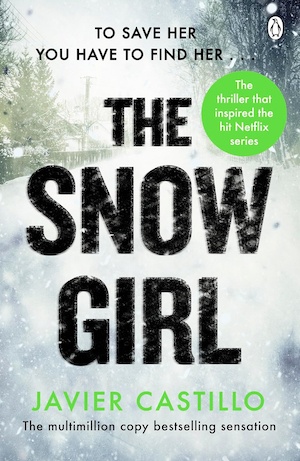 Spanish author Javier Castillo heads to New York for The Snow Girl, out on 23 November and already adapted into a Netflix series. It's Thanksgiving 1998, and Aaron and Grace Templeton and their little daughter Kiera are enjoying the Macy's Parade – then Kiera gets lost in the crowd and is never seen again. Fast forward and investigative journalist Miren Triggs has spent years trying to help the Templetons find her, to no avail. Until Kiera's eighth birthday, when a video arrives showing Kiera alive and well, playing in a bedroom. Miren has a lead to follow but the arrival of another video showing the same bedroom, empty, leaves her with nowhere to go. Miren has the bit between her teeth though, and isn't about to give up on the Templeton family.
Order now on Amazon or Bookshop.org
There Should Have Been Eight by Nalini Singh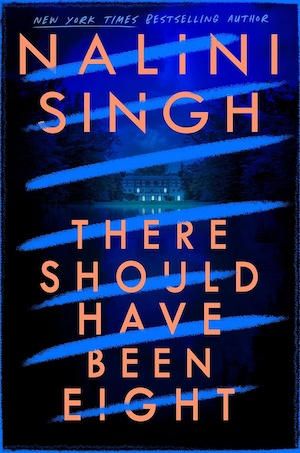 Let's head to New Zealand's Southern Alps for Nalini Singh's psychological thriller There Should Have Been Eight, published on 21 November. Seven old friends who met when they were teenagers gather for a reunion at a remote estate. Now they're adults, and time has been kinder to some than others – none more so than to Bea, the one they lost nine years ago and whose family own the estate where they are staying for the weekend. Best friends, old flames, secret enemies and new lovers are all under one roof. But when the weather turns and they're snowed in, there's nowhere left to hide from their shared history… or the truth hidden there.
Order now on Amazon or Bookshop.org
Yule Island by Johana Gustawsson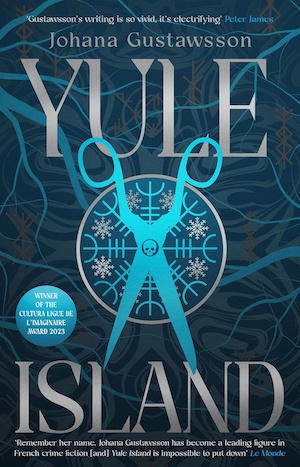 On 23 November, French author Johana Gustawsson gets another chance to demonstrate her crime writing chops with the arrival of Yule Island, a gothic thriller based on a true story. Art expert Emma Lindahl is none too happy when she's asked to appraise the antiques and artefacts in an infamous manor house on the island of Storholmen, where a young woman was murdered nine years earlier, her killer never found. Emma's fears seem realistic when the body of another young woman is found in the icy waters surrounding the island. Detective Karl Rosén arrives to investigate, and soon he and Emma are collaborating on a chilling case.
Order now on Amazon
The Unspeakable Acts of Zina Pavlou by Eleni Kyriacou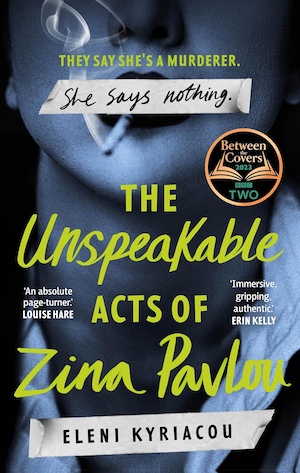 Fancy some historical crime set in the Greek diaspora of 1950s London, inspired by a true story? Then make a date with The Unspeakable Acts of Zina Pavlou by Eleni Kyriacou, out today. Zina Pavlou is a Cypriot grandmother in the custody of the Metropolitan police. She's accused of brutally murdering her daughter-in-law and doesn't speak English, so must rely on the services of Eva Georgiou, Greek interpreter for the Met. But as she works as Zina's translator, Eva's obsession with the case deepens and a bond develops between the two women.
Order now on Amazon or Bookshop.org