The year 2023 is upon us. With the economy in the doldrums, war in Europe and plenty of uncertainty ahead, if you're a crime fiction lover at least there will be plenty of opportunity to immerse yourself in a good mystery. Plenty of good books are on the way in this genre, and quite a few great ones as well. It's taken us ages to debate and discuss our most wanted list for the New Year, but here they are. Trends and patterns are hard to spot, but it does look like there will be a lot of fascinating crime novels from women authors. What we haven't spotted are any truly great-looking historical crime novels, though.
Naturally, we want to know your choices as well. Please add to our list with your own suggestions beneath the article in the comments.
Age of Vice by Deepti Kapoor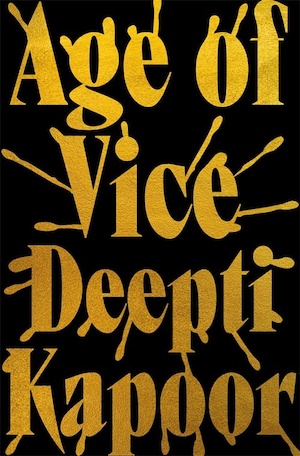 Why not start your year off with a riveting read by the Indian author Deepti Kapoor? Her 2015 novel, Bad Character, was classified as women's fiction but centred around a crime, whereas Age of Vice is more squarely a crime thriller with a healthy helping of family drama. The book is set in Delhi and begins when a rich man's car jumps the curb and kills five people, but no rich man is to be seen, just a servant who is at pains to explain himself. We're led into how the crime came about in a tale juxtaposing extreme wealth and extreme poverty, corruption, romance and vengeance, with a playboy heir, a nosy journalist, a servant and the excruciatingly wealthy Wadia family. It's out on 3 January.
Order now on Amazon or Bookshop.org
The Shards by Bret Easton Ellis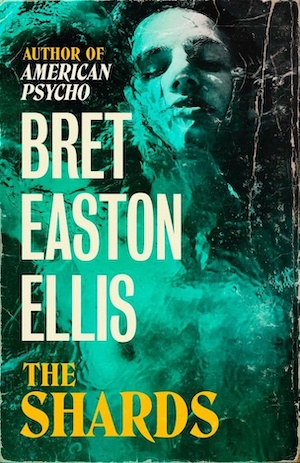 The curiosity factor alone is enough to propel The Shards by Bret Easton Ellis into our most wanted list. The author of American Psycho returns with his first novel in 13 years, and it takes him back to the topic of serial killers. This is autofiction – a mixture of autobiography and fiction – which takes us back to 1981 and a prep school in Los Angeles. There, a 17-year-old Bret and his friends are bemused by a new student called Robert Mallory, who appears to have a secret. Meanwhile, the media is full of stories about The Trawler, a serial killer who, it seems, is circling ever closer to this prep school clique. How and why? Be prepared – this is an author who will shock, befuddle and haunt you, with the odd laugh-out-loud absurdity along the way. Deep fans of BEE will already have listened to the audio version via the author's Patreon page. We can't wait until 17 January when it comes out in print.
Order now on Amazon or Bookshop.org
The Last Remains by Elly Griffiths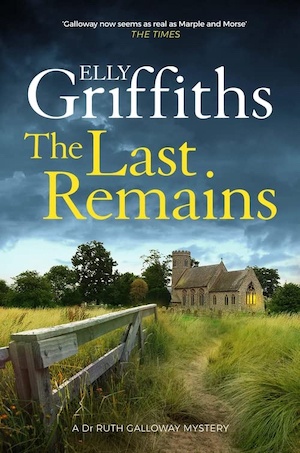 The Last Remains is published later this month, with Elly Griffiths hinting that this might be the last novel to feature forensic archaeologist Ruth Galloway and DCI Harry Nelson. A lot of Christmas book vouchers are likely to be spent on pre-orders before it arrives on 31 January. What do we know about so far? Well, it centres on another series favourite, the Druid Cathbad, who is suspected of murder after a human skeleton is found behind the wall of a cafe in Kings Lynn, Norfolk. As well as the cast of compelling characters, Griffiths' skill in creating sweeping, realistic North Norfolk locations is what keeps readers coming back – that, and the will they/won't they romantic tease between forensic archaeologist Dr Ruth Galloway and DCI Harry Nelson that has been running through the series since The Crossing Places in 2009. It is about to be resolved, but just how is Griffiths going to unravel it while putting together a new, compelling murder mystery? We don't have too long to wait…
Order now on Amazon or Bookshop.org
Nothing Can Hurt You Now by Simone Campos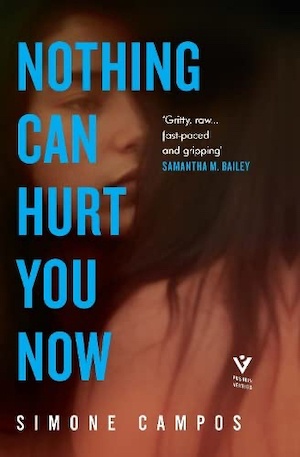 At 224 pages, this Brazilian thriller promises an electrifying read full of tension and danger. It's also the first book by Simone Campos to appear in translation. We head to the city of São Paulo, where a model called Viviana has gone missing. Her sister Lucinda, a Rio-based TV producer, goes looking for her, along with their friend Graziane. When it emerges that Viviana was a high-class escort, and that the police aren't that interested in finding her, the two women team up and launch their own investigation. They learn that Viviana could be alive and the race is on to find her. Strong women characters, a new voice in Latin American crime fiction, passion and peril – Nothing Can Hurt You Now sounds muchos exciting and lands on 2 February.
Order now on Amazon or Bookshop.org
The Kind Worth Saving by Peter Swanson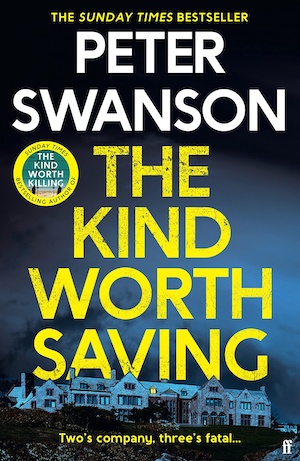 Back in 2015, The Kind Worth Killing earned a five star review on our site. Now its murdering protagonist, Lily Kintner, is back in The Kind Worth Saving. Another character from that book, Henry Kimball, is a private eye these days, but the past comes racing back into the spotlight when someone from his previous life as a high school teacher turns up at his office wanting him to investigate her husband. Soon he needs the help of his old nemesis Lily – but as readers of the first book will know all too well, that way lies danger. Peter Swanson has proved himself to be a master of the twisty-turny plot over the years and The Kind Worth Saving looks to be another one to confound his readers, so get ready for its arrival on 28 February.
Order now on Amazon or Bookshop.org
Dark Mode by Ashley Kalagian Blunt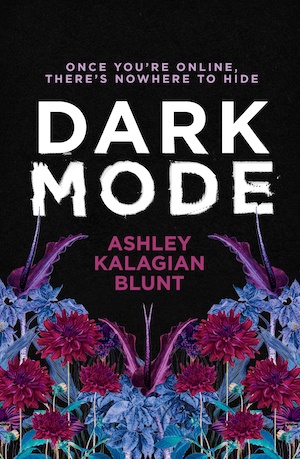 This one might be a bit left field but we'll throw it in there because it's different in a couple of ways. Dark Mode is about a woman called Reagan Carson who has studiously avoided social media. One day, she stumbles upon a murder in Sydney and the victim looks just like her. Further murders follow and we start to unravel Reagan's story, all the way into the dimmed corners of the Dark Web. Firstly, it's great to see a book coming out of Australia that gets away from the rural noir trope. Secondly, the author sounds fascinating too. This is her first crime novel, but Ashley Kalagian Blunt has written about her Armenian heritage, what it's like to emigrate from Canada to Australia, and a variety of literary topics. It will be interesting to see how Dark Mode turns out when it's released on 1 March in Australia and 13 April in the UK and US.
Order now on Amazon or Bookshop.org
Tina, Mafia Soldier by Maria Rosa Cutrufelli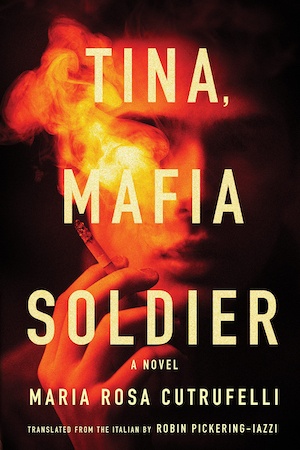 Aside from a title that stops you in your tracks, this 1994 novel by Maria Rosa Cutrufelli flips the norms when it comes to stories about the Cosa Nostra. Firstly, even now, as it appears in English for the first time, it's unusual to see a woman author tackle this subject. Secondly, mafia organisations are traditional and patriarchal. Women do not become 'made' figures. The author challenges this with Tina, the daughter of a murdered mafia figure, whose ambition is to join the organisation in the town of Gela. When an author from Rome travels to Sicily to study Tina and write about her, a dangerous dance begins between them. The title may be snappy but in Italy this book has been hailed for its literary chops and for confronting gender stereotypes. Watch for it on 9 March.
Order now on Amazon or Bookshop.org
Vera Wong's Unsolicited Advice for Murderers by Jesse Sutanto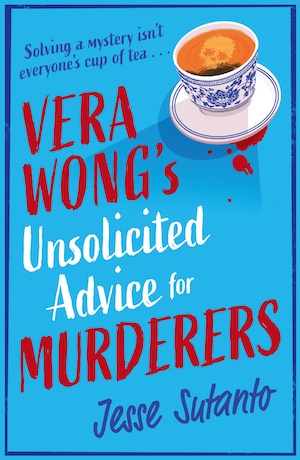 Romantic comedy novelist Jesse Sutanto has turned her attentions to cosy crime with Vera Wong's Unsolicited Advice for Murderers, which comes out on 13 March. Vera is a 60-year-old Asian American who owns a tea shop. Her detecting skills have been honed on surreptitious social media searches to check if her son has a new girlfriend, but they are destined to be put to full use when a dead man turns up sprawled on the floor of her premises. There are silver sleuths aplenty in crime fiction these days, but this Chinese widow looks set to add a little something different to the mix in a book that oozes humour and originality. In fact, it sounds just our cup of tea!
Order now on Amazon or Bookshop.org
Death of a Bookseller by Alice Slater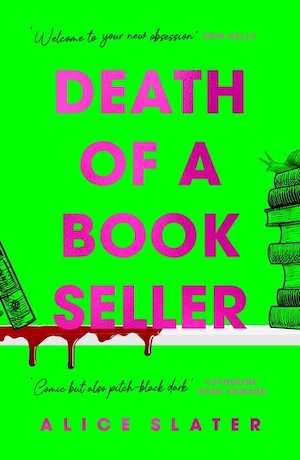 Say hello to Alice Slater, a young, new author whose psychological thriller Death of a Bookseller will be published by Hodder & Stoughton on 25 April. Slater is behind the What Page Are You On? podcast, has spent six years working as a bookseller, and her debut has been creating quite a buzz. It features solitary, true crime podcast-addicted Roach, whose world tilts when Laura joins the staff at the bookshop where she works. Laura is Roach's polar opposite, but there is a darkness lurking beneath the cute tote bags and twee poetry. As Roach becomes obsessed by her co-worker, she is unprepared for what she is about to discover… Described as 'deliciously dark', Slater's first step into the crime fiction world sounds mighty promising.
Order now on Amazon or Bookshop.org
Killing Jericho by William Hussey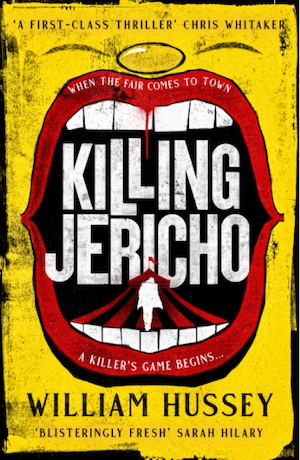 Gay fairground traveller detective Scott Jericho ticks a lot of diversity boxes in William Hussey's Killing Jericho – a debut and the first in a new series of hardboiled thrillers. Hussey is also gay and has traveller roots, so that old 'write what you know' adage rings true with an author previously known for his YA and LGBTQ+ books. This is a novel with more than a tinge of the gothic about it, as disgraced former police detective Jericho is forced to seek refuge with the fairground family he once rejected – until he is drawn into the investigation of a series of bizarre murders that echo a century-old fairground legend and realises that the next victim could be him. Roll up, roll up! It's out on 27 April.
Order now on Amazon
Killing Moon by Jo Nesbo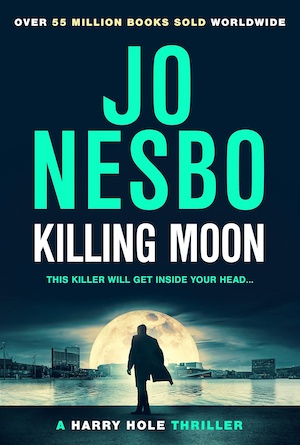 Although Knife didn't quite reach the heights of previous novels in the series, Harry Hole fans have high hopes for Killing Moon, the 13th book featuring the disgraced, alcoholic detective. And we're among them. When the story begins, Harry is in Los Angeles and wants nothing to do with his former job as a homicide detective in Oslo. However, two women have gone missing, one of them has turned up dead, and there are signs that a serial killer is operating. What's more, someone dear to Harry could be the killer's next target. So the legendary detective heads home to begin his latest investigation. We'll be there on 25 May when it goes on sale.
Order now on Amazon or Bookshop.org
The Rule of Three by Sam Ripley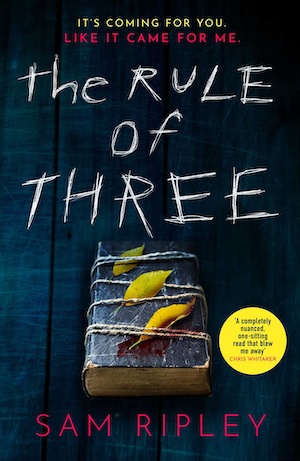 Fans of the creepy psychological thriller should mark 22 June in their diaries, it's the day when The Rule of Three by Sam Ripley is released into the wild. It has been described as 'The Whisper Man meets The Chalk Man with the paranoia of The Blair Witch Project', and focuses on three women who are convinced they are about to die. Amy, Ila and Zoe believe that a mysterious urban myth called the rule of three is real, and they must find a way to break the curse or be doomed to die. Death comes in threes, or so the saying goes – could it really be true?
Order now on Amazon or Bookshop.org
Lowdown Road by Scott Von Doviak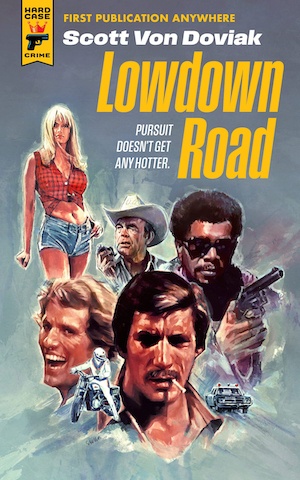 Arriving on 11 July, Lowdown Road is a second crime novel from Scott Von Doviak, an American film reviewer and screenwriter who has written widely on modern culture. If you're yearning for some 70s retro redneck thrills, then Lowdown Road packs that and more. This is the story of two Texan cousins who plan to haul $1 million-worth of marijuana to Snake River Canyon in Idaho. Trouble is, the weed was stolen from the drug lord of Central Texas, who wants it back, plus the sheriff would love to get his hands on Chuck and Dean. There are hints of Donald Westlake in Von Doviak's writing and his first novel, The Charlesgate Confidential, was a hit with us.
Order now on Amazon or Bookshop.org
Black Thorn by Sarah Hilary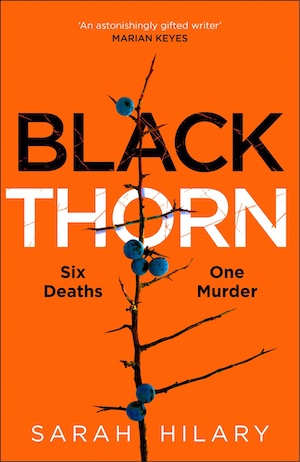 Sarah Hilary is back on 13 July with psychological thriller Black Thorn, her first book to feature an autistic lead character. This author made her name with the award winning Marnie Rome series of police procedurals but in recent years she's been taking the standalone path and garnering more admirers. Blackthorn Ashes is an exclusive housing development overlooking the sea in Cornwall and as the first six families move, spirits are high. Six weeks later, six people are dead and the place is desolate and deserted. One of the surviving residents, Agnes Gale, is determined to find out the truth about what happened – but be careful what you wish for. Prepare for chills and thrills.
Order now on Amazon or Bookshop.org
The Hurricane Blonde by Halley Sutton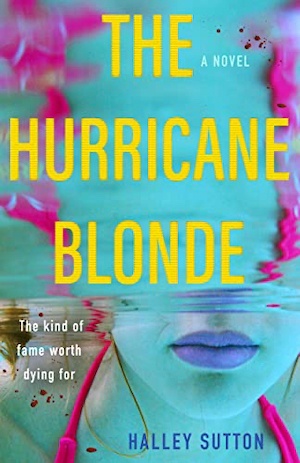 The Hurricane Blonde feels like another exciting take on the #MeToo thriller and comes from an author who found a fresh angle in her debut, The Lady Upstairs, which came out in 2020. If you enjoy a classic noir feel but written with contemporary themes, Halley Sutton is the author to try. In The Hurricane Blonde things get very creepy for Salma Lowe, former child actor and a daughter of Hollywood royalty, when a woman is found murdered at her sister's address. The thing is, Salma's sister was murdered back in the 1990s, and the victim in this case looks just like her. Out on 8 August, this is a book that will bring some interesting takes on the dark side of fame.
Order now on Amazon
Click here to see our most wanted crime novels in 2022, and let us know your own most wanted books for the New Year in the comments below.