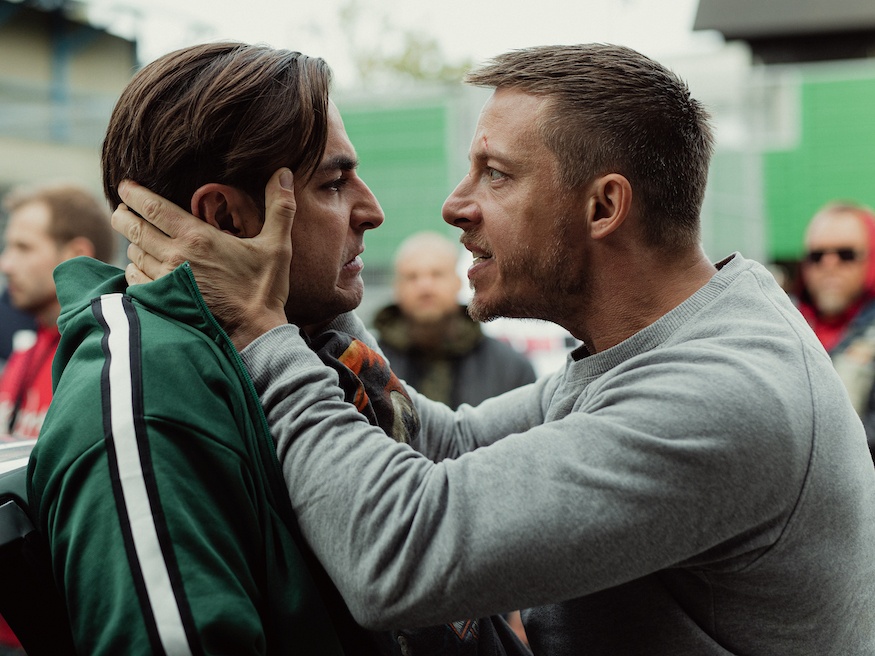 Biker gangs, drugs, guns, cops, infiltrators, murder – get ready for organised crime, Scandinavian style, as the Danish crime show Grow arrives on Channel 4 and on Walter Presents. The first episode will air at 11:30pm on Sunday, 22 January, and you'll be able to stream the full box set via More4 on your device.
The series opens with two prologues. In the first we see two young men lugging a body through the woods. The corpse is all taped up in plastic but it's still hard work. Then, we see two young boys sitting behind a barn when, suddenly, a distraught man appears. A second later, the man is gunned down. You can watch a trailer on this website.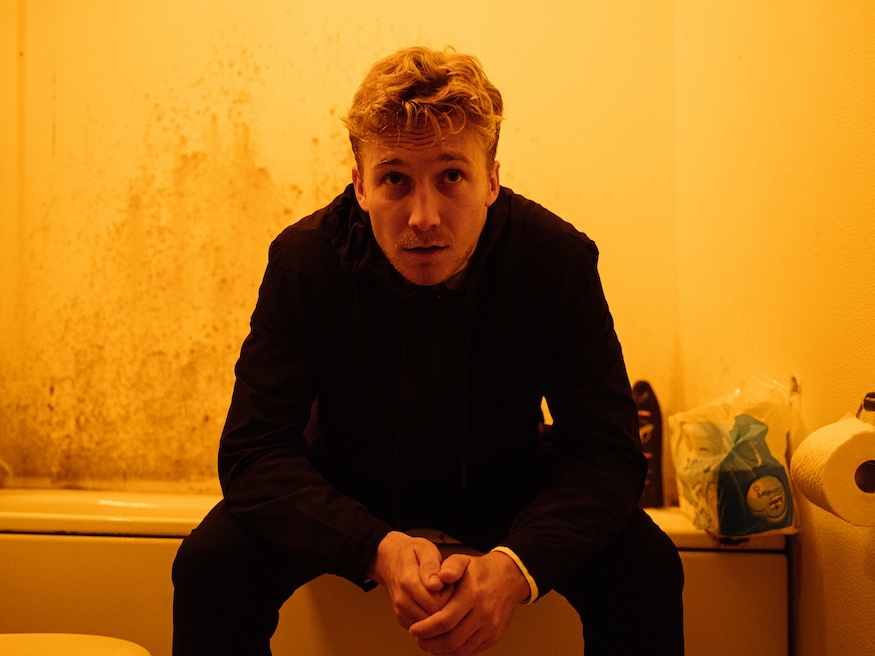 In Copenhagen, Adam Fink (Andreas Jessen) is a junior analyst at a successful brokerage with an impressive glass-and-steel waterfront building. But Adam doesn't sleep well. He's full of angst and taking diazepam. He receives a call telling him that his father has died and attends the funeral in rural Denmark. Motorbikes line the church car park, and there are swathes of leather in the congregation. A young police officer arrives, throws dirt on the coffin and leaves. Everyone gasps.
It's Adam's brother, Jakob (Sebastian Jessen). The black sheep of the family – he's joined the police. Their father was a feared kingpin in the drugs trade. Surrounded by bikers, he controlled the flow of hashish into Copenhagen. The patriarch gone, a small-time thug called Lenny Marskall is looking to take over the territory. However, Adam and his friends have found a stash of hash worth nearly kr 2 million. They've also got details of a dealer network in the father's little black book.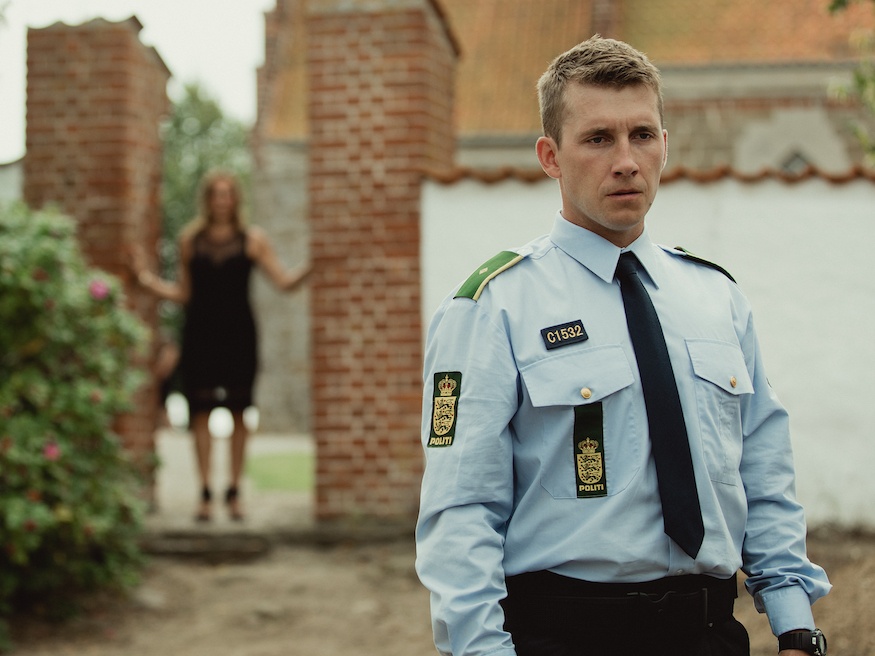 It just happens that two million is about how much Adam needs to buy the flat he wants in Copenhagen, and working in the glass house on the waterfront has left him wracked with anxiety. Perhaps a little real action, with the support of two childhood friends, is what he needs to shake off his brokerage blues.
Then there's Arild Graversen (Lars Mikkelsen), a senior investigator in the Danish police, heading a unit that aims to take down the trafficking gangs and thereby reduce crime in the country. He's pinpointed Jakob – an exemplary young policeman, whose past has connections in that world – as a new recruit for his task force. The question is, will Jakob be willing to take down his father's old associates, and potentially even his brother Adam?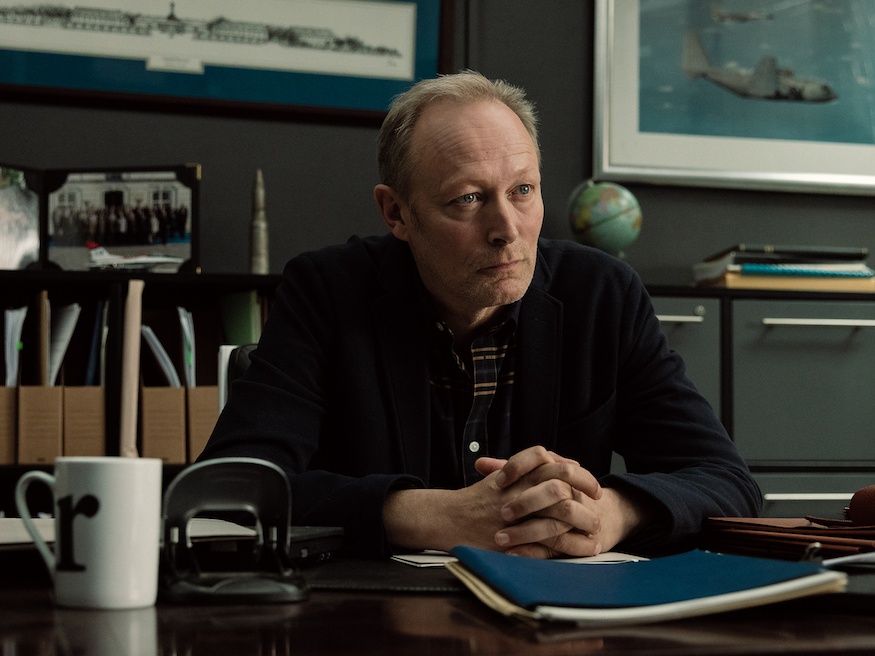 Created by the Avaz Brothers, Grow, well… it might grow on you. It's been made with high production values, and gets close in on a variety of characters – many of whom find themselves compromised in plenty of ways. The thrills and rewards Adam is seeking come at a cost, but all the while the peril is what he needs. As his doctor unwittingly explains, a young man in his 20s has a body designed to fight, not sit behind a desk.
Lars Mikkelsen, who you'll remember from The Killing, returns with another fine performance and the tricky relationship between the brothers Adam and Jakob seems to come naturally to Andreas and Sebastian Jessen – as it should, given that they are brothers in real life. If you enjoyed The Killing, Follow the Money or even The Investigation, then Grow will feed your need for more Danish crime fiction.
Originally airing under the title Alfa on Danish television, Grow consists of eight one-hour episodes.