From the hallowed pubs and courthouses of Edinburgh, to the old age homes of Australia, below galleon decks, in attics and live (or dead) on stage at the Theatre Royale – crime lurks EVERYWHERE!
What a fascinating lineup of new crime novels we have for you this week, as John Rebus returns, Leonora Nattrass brings us a second historical crime novel and John Marrs tries to creep everyone out, yet again.
Read on and take your pick. Or picks.
A Heart Full of Headstones by Ian Rankin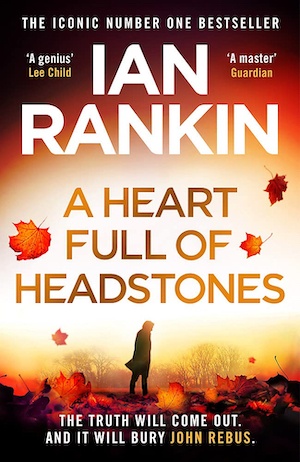 Get the drinks lined up on the bar, we've got something to celebrate – John Rebus is back! But maybe don't put the banners and balloons up just yet… because our hero is in deep, deep trouble. A corrupt Edinburgh cop has disappeared. Try as she might to dodge the issue, DI Siobhan Clarke's investigation keeps leading her back to one man: Rebus. As the irascible old curmidgeon stands trial for a crime that could put him behind bars for the rest of his life, it's clear he's drinking in the last-chance saloon. Although it's not the first time Rebus has taken the law into his own hands, this time could well prove to be the last. A Heart Full of Headstones by Ian Rankin is out on 13 October.
Order now on Amazon or Bookshop.org
Lockdown by Janna Thompson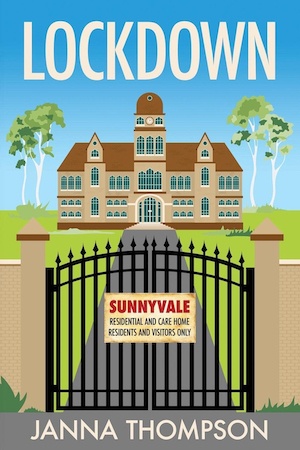 Janna Thompson, one of Australia's most distinguished philosophers and a big crime fiction fan, put the finishing touches to Lockdown (out 19 October) just before her death in June, aged 79. As its title suggests, it is set during the pandemic. But this is a novel with a new twist on the recent influx of elderly crime fighters, such as Richard Osman's Thursday Murder Club. Meg Thorne is a quiet and unassuming retired philosophy professor, rendered invisible because of her age and sex. But it works in her favour when Meg and her two friends, tough-as-nails Dorothy Arden and boisterous Lila Gatti, set up their own detective agency – because little old ladies can go undercover where other detectives can't. Like in an old folk's home where something dodgy is going on. But then Covid locks everything down and Meg is stuck…
Order now on Amazon
Blue Water by Leonora Nattrass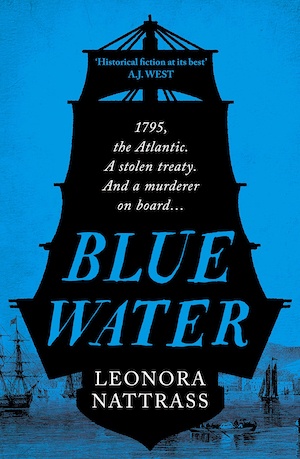 Following on from her highly-acclaimed historical crime debut Black Drop, Leonora Nattrass – and her hero, Laurence Jajo – return on 20 October with Blue Water. It is New Year 1795, and Jago, reluctant spy, former clerk, unhappy sailor and accidental detective finds himself in something of a quandary. He's aboard the Tankerville mail ship en route to Philadelphia, ostensibly travelling as assistant to the irrepressible journalist William Philpott. But Jago's real mission is to aid a civil servant carrying a vital treaty to Congress and when the civil servant dies in mysterious circumstances and the treaty vanishes, he must hunt down both the lost papers and the murderer, before he meets with a tragic 'accident' himself…
Order now on Amazon or Bookshop.org
Keep It in the Family by John Marrs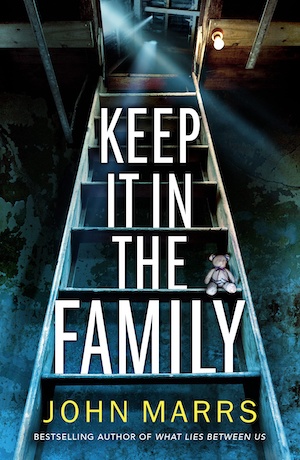 He's made a name for himself with psychological thrillers that are a little bit different, and with Keep It in the Family, out on 18 October, it looks like John Marrs is sticking to what he does best. Mia and Finn are busy transforming a derelict house into their dream home when Mia unexpectedly falls pregnant. Just when they think the house is ready, she discovers a chilling message scored into a skirting board: "I will save them from the attic". What the pair find up in the eaves is destined to give them nightmares – their new home was once a house of horrors. When the baby arrives, Mia can't shake the feeling that her little family is in danger, but is her obsession with the past about to put paid to their future?
Order now on Amazon or Bookshop.org
Murder at the Theatre Royale by Ada Moncrieff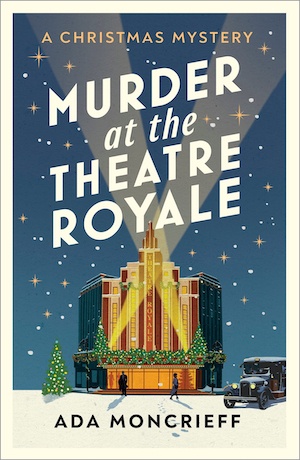 We've reached October – time to get into the festive spirit? As Ada Moncrieff's Murder at the Theatre Royale opens it is Christmas 1935, and the London venue is preparing to welcome a touring production of A Christmas Carol. It all falls a little flat on opening night when Scrooge dies on stage, seemingly due to a heart attack. The actors decide the show must go on – until, that is, an old rival of director Chester Harrison is found murdered in a dressing room. Are those associated with the production being picked off one by one? It certainly looks that way and journalist Daphne King is determined to reveal the truth of the matter… You can pick of a copy now to find out what unfolds.
Order now on Amazon or Bookshop.org