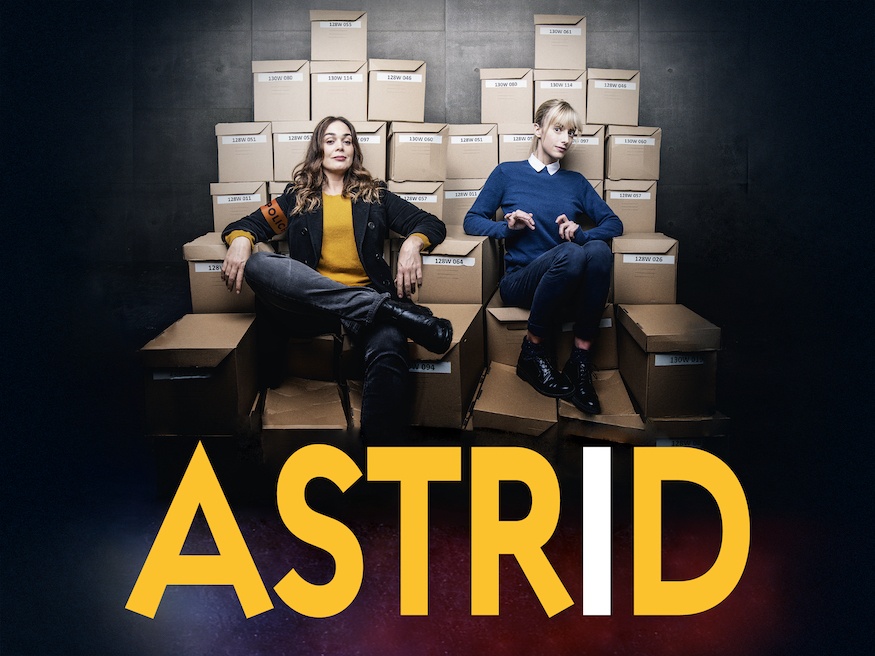 The popular French crime drama Astrid: Murder in Paris is coming to More4 and the subtitled streaming service Walter Presents in October, bringing with it peculiar murders, difficult investigations and an unlikely pair of women sleuths. The first episode of season one will air on More4 at 9pm on Friday 21 October, with all nine episodes available to stream on Walter Presents thereafter.
Episode one is a feature-length mystery which begins with a man called Lenoir withdrawing €8,000 from his bank. Purposefully and mechanically he marches to a multi-storey carpark, stuffs the cash into a bin and goes to his car. Then, inexplicably, he pours gasoline all over himself and sets himself alight.
Commander Raphaëlle 'Raph' Coste is a flamboyant, energetic detective in Paris under a cloud after failing to bring a corruption case against an MEP. Played by Lola Dewaere, she catches the Lenoir case and immediately labels it a suicide. Usually, it's the higher-ups who want open-and-shut cases, but uniquely here her boss thinks there's more to it. Coste and her colleagues remember another case involving a cash withdrawal followed by a suicide so she requests the file from the Criminal Records Service.
That's when we meet the Astrid of the title – acted by Sara Mortensen. Quiet and nervous, Astrid doesn't look at people when she talks to them, doesn't like being touched and seems to live according to a complex set of rules. When Coste looks through the documents, she finds an additional case file – one she didn't request but which Astrid has added to the box.
It looks like someone is hypnotising or drugging doctors in Paris and getting them to withdraw money, then commit suicide.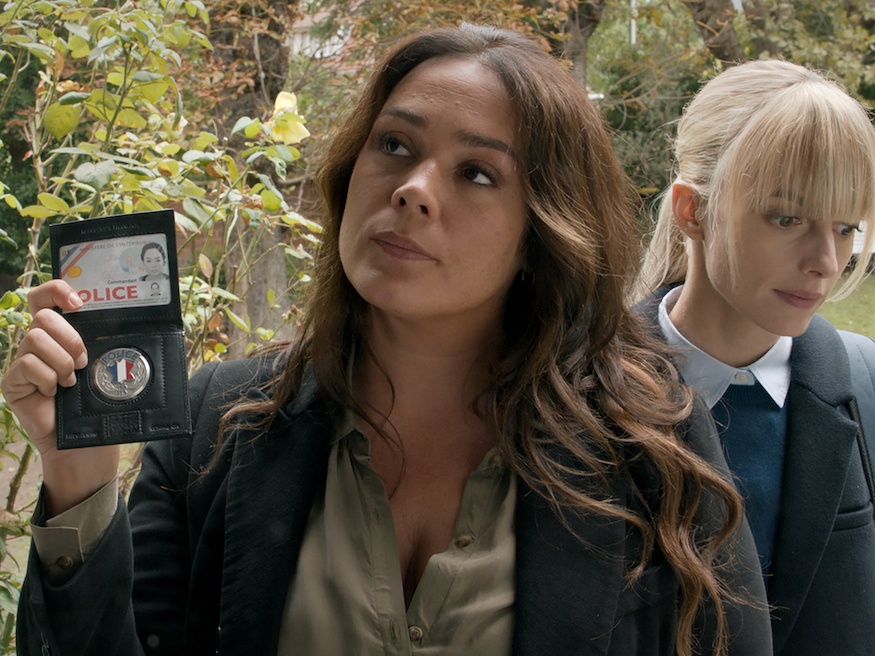 Coste discovers that Astrid is autistic but has an incredible gift for remembering and correlating evidence. She can recall just about every case document and photo she's scanned in during her years working as an archivist in the criminal records office. What's more, one of her psychiatrists was a victim in the case Coste is investigating. So, Raphaëlle Coste wants to bring Astrid on board but immediately there are complications… Astrid herself is arrested on suspicion of murder.
Strangely, three of the characters in the show have the same names as characters in Jurassic Park. See if you can spot them.
Astrid: Murder in Paris is a show where a lot happens quickly. The tempo is high and never lets up. There's not much time for atmosphere or texture here. Instead, it's a character-driven, Odd Couple-style drama that veers towards Rain Man, but instead has two very different women leads. Raphaëlle Coste is direct – a go-getter who follows her instincts and gets so absorbed by the chase that her case files, and indeed her personal life, are chaotic. Astrid Nielsen is not just shy and orderly in how she lives, she has a complex condition. Her autism is helpful to Coste but makes life difficult in dozens of ways, which the show sets out to depict.
For example, Astrid has to sit at the same table in the cafeteria at lunchtime, otherwise she can't eat. She likes to plan conversations ahead of time and even draws schematics, trying to anticipate what the other person will say and how to respond. And, she attends Autistic Adults Anonymous, attempting to combat her OCD through talking therapy. It's an eye-opener for Coste and the viewer.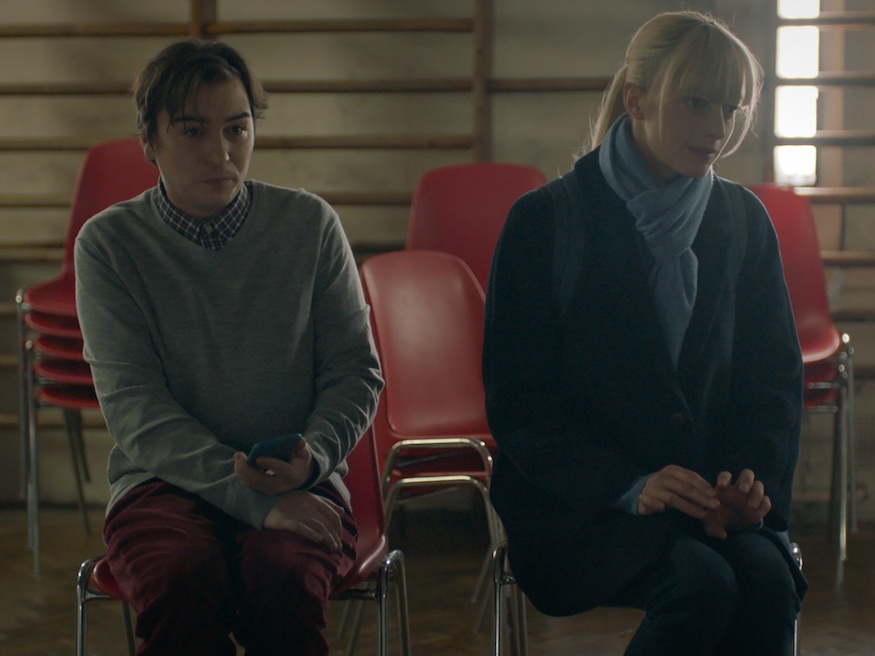 In the first episode, the mystery is actually quite intriguing and it's satisfying to watch the two women each using their individual talents to connect the victims although events take over and… well, you'll see. The plotting can be a bit thin, and sometimes things sort of just happen, moving the narrative forward without much explanation. However, the story and characters do pull you in. One moment, you'll be getting all tense because it appears Astrid might have a panic attack, the next they're racing across Paris to scrutinise a crime scene, meet a witness or catch a villain.
If you're hoping this will resemble The Bridge because it has an autistic investigator, you may be disappointed. In Astrid, most cases are solved in one or two episodes. It's lighter in tone and faster moving and while there is some emotional introspection, here points are made and then the plot moves on. Future episodes see Coste and Astrid investigating an apparent haunted house, a murder in the Natural History Museum, a locked-room poisoning, the outbreak of a deadly disease and more.
In France, the programme aired as Astrid and Raphaëlle and has been very well received. It's in its third season. US-based viewers can watch it on Amazon Prime via PBS Masterpiece.
Click here for more French crime fiction.