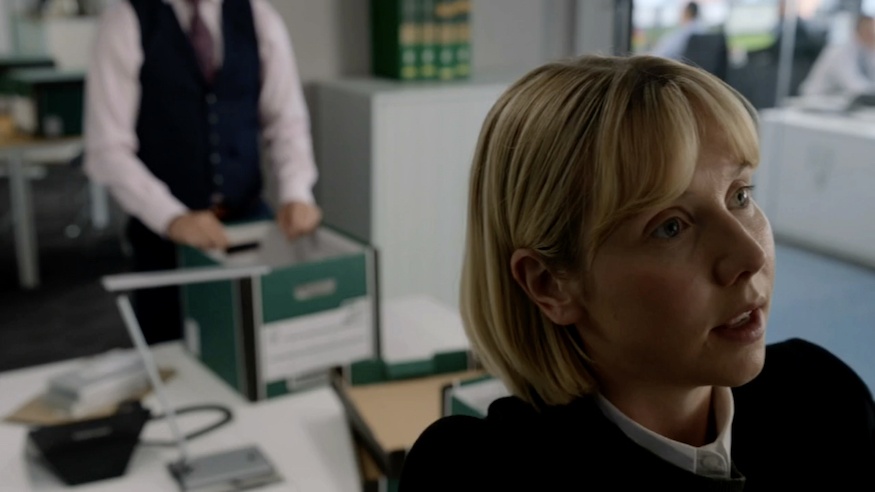 Val McDermid's cold case police detective Karen Pirie is coming to the small screen in September 2022 in a new three-part ITV crime drama. Adapted from the first novel in the six-book series, The Distant Echo, the programme will star Lauren Lyle of Outlander fame as the lead detective.
Watch the trailer below…
It will be time travel again for the actress, though in a different sense. The case is that of a university student who was found murdered in St Andrews in 1996. The woman's body was found by three drunken students – Sigmund 'Ziggy' Malkiewicz (Jhon Lumsden), Tom 'Weird' Mackie (Jack Hesketh) and Alex Gilbey (Buom Tihngang) – who become suspects. Because of insufficient evidence, no charges were brought.
Now the three are in the spotlight again – and it's not just Karen Pirie and her colleagues they need to worry about. Someone else out there is taking a deadly interest in the case 25 years later.
"It's always exciting to see a project like Karen Pirie leave the page and head for the screen. We've been fortunate to secure a very talented and enthusiastic cast to bring The Distant Echo to life, and shooting in Scotland is definitely added eye-candy! Audiences are in for a treat," says Val McDermid.
This will be one to savour for fans of Val McDermid, Scottish crime fiction and police crime drama everywhere. For a start, it's being delivered in three feature-length episodes, which sounds just perfect. Secondly, the company behind it, World Productions, has pedigree when it comes to shows like this. Previous hits include Line of Duty, Vigil and Bodyguard. Val McDermid is among the co-producers, as is Emer Kenny who has adapted the novel's text for television and plays Karen's friend River Wilde in the show.
"I am so grateful to Val McDermid for lending me her brilliant characters, and beyond excited to work with the actors and Gareth Bryn to bring them to the screen. As I got to know Karen – and in casting the wonderful Lauren – I realised I wanted to be her best friend. So, I am delighted to announce that I will be playing River… Karen's best friend," says Emer Kenny.
As soon as we have air times we will update this story.
We've previously reviewed The Skeleton Road, Out of Bounds and Broken Ground, which all feature Karen Pirie.