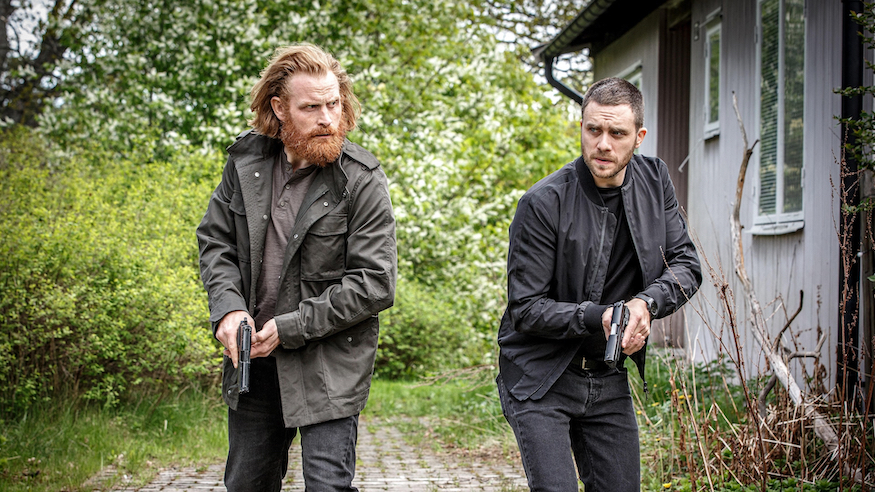 It's been 25 years since Beck first aired on Swedish television, making this one of the most enduring crime shows in European television and Scandinavia's longest-running crime drama export. The ninth season is four episodes in extent, and began airing on BBC Four in the 9pm subtitled crime slot on Saturday 7 May. It's also available on iPlayer.
The big news is that Martin Beck (Peter Haber) is back – because when season eight ended the ageing detective was out of commission with a suspected brain tumour. We thought it could be the end for the series.
However, in the rather elastic timeline of the show, he's had three months off and is now raring to go, brushing aside the paperwork and heading out to solve crimes. Still, Beck's tentative health has become an ongoing issue in the series.
If you've watched Beck before you'll know that comings and goings are fairly frequent in the murder squad. Beck's number two, Alex Beijer (Jennie Silfverhjelm) arrived a few seasons ago and competition with her is one of the reasons Steinar Hovland (Kristofer Hivju) returned to Norway. That, and the fiery Norseman came into conflict with former undercover cop Josef Eriksson (Martin Wallstöm). In many ways, Steinar and Josef are similar – risk-takers, perhaps filling the same role as Beck's original number two, Gunvald Larsson (Mikael Persbrandt).
It's reassuring to have Jenny Bóden (Anna Asp) and Oskar Bergman (Måns Nathanaelson) both as investigators and for their side stories. Oscar is still trying to master Tinder…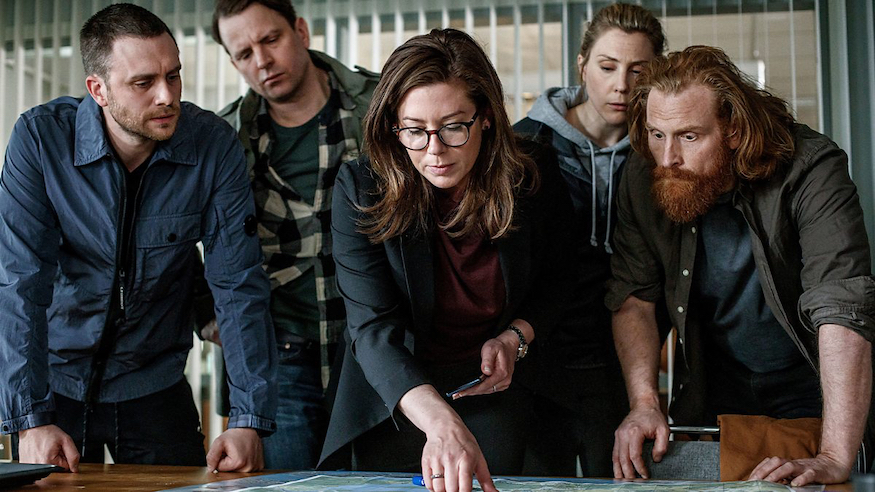 But finding dates isn't the focus. The first episode in the series, Haunted by the Past, begins when a man linked to a powerful Danish drugs syndicate is found floating in the canal with a shotgun wound to the neck. The chief suspects are members of a gang of dealers that the man was selling to, or perhaps his outfit took him out? The clues aren't adding up and when Beck's team ask a Stockholm kingpin who is in prison to explain what's going on, he says he'll speak but only to Steinar. This cues the Norwegian detective's return. However, the case has several layers to it as the dead man had a volatile male lover and a Danish syndicate member is in Sweden looking for revenge.
Unlike most crime dramas these days, Beck continues to cover an entire case in a single 90-minute episode. You feel like you get your money's worth each time, so to speak. In Sweden the series was broadcast once a month between December 2021 and March 2022 – we get to watch them all this May.
The second episode of season nine has the interesting title Rage Room. A man has been found dead in the woods, and another man has died of a heart attack after being woken up in the night by an intruder… apparently. Meanwhile, within the team we have three high-voltage characters – Alex, Steinar and Josef – offsetting Beck's gentler approach. Now we'll find out just how well they settle down together.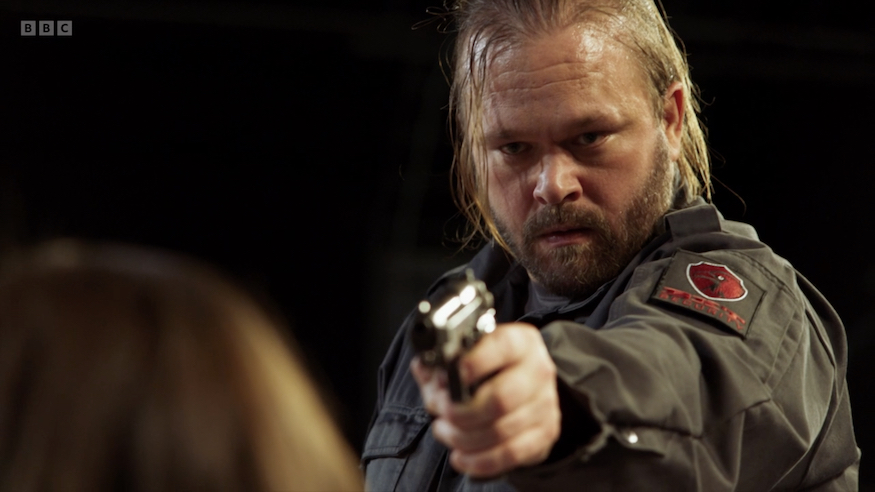 The introduction of Alex Beijer to the series has arguably brought with it more depth than either Steinar or Josef. Formerly, she has worked covertly overseas in Iraq and her experiences there drove the harrowing Death in Samarra story during season eight – one of the most powerful episodes of the last few years. In episode three of the new series she is reminded of the horror of past events. When she's about to take part in a daytime TV show, a hostage situation arises in the studio. How can she use her experience and guide Beck's team to resolving it?
The final episode of the season, The Crying Cop, to some extent revives the social commentary aspect of Beck, which was so prominent in earlier seasons. The police are under scrutiny after the shooting of a 14-year-old, and protests are taking place. Then, there's a shocking massacre at the police academy. This enables us to see more of Beck's grandson, Vilhelm, who attends the academy and who may have information valuable to the investigation.
Could this be the genesis of a new character for the series. Another Beck to chart a fresh course for the series when Martin Beck eventually retires? It's an interesting proposition.
Beck and many of the themes of the series are based loosely on the original Martin Beck novels by Maj Sjöwall and Per Wahlöö written in the 1970s and 80s. You can find out more about the TV series with our guide here, which currently runs up to season eight.