Anyone who's been reading our site knows we have history with the author Mick Herron. In a good way. He's the writer of what was once the best kept secret in espionage fiction, but we played our small part in exposing the Slough House novels for what they are: which is brilliant! So it's a big week for anyone who enjoys reading the cleverest modern satire around…
Of course, if espionage isn't your thing then we've got a new LGBTQ+ thriller from AK Turner, a conspiracy thriller by Jeff Buick, poignant new crime story set in Korea by Soon Wiley plus one of those hot and bothered domestic noir summer thrillers from Kate Riordan.
New names and new novels to discover. Read on!
Bad Actors by Mick Herron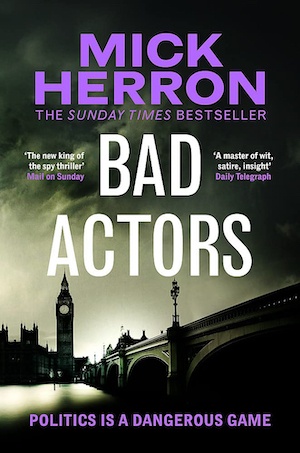 British espionage author Mick Herron's dodgy band of discredited spies is currently finding a new audience with an adaptation of Slow Horses, first in the Slough House series, currently showing on Apple TV+, but the Bad Actors in the title of book eight (out 12 May) are not of the thespian variety. We're talking serious double dealing spookery here, with Jackson Lamb at the heart of everything, and staying tight lipped amid the chaos. But politics is a dirty business, and in a world where lying, cheating and backstabbing are the norm, sometimes the good guys can find themselves outgunned.
Order now on Amazon or Bookshop.org
Life Sentence by AK Turner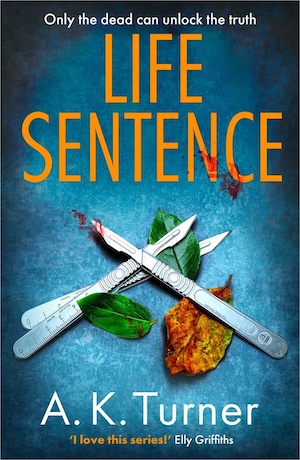 You might have read her work under the pen name of Anya Lipska, now AK Turner is back with Life Sentence, the second in her series featuring Camden mortuary technician Cassie Raven, out now. Cassie has an affinity with the dead which stems from losing her parents in a car crash when she was only four years old. But when her father gets in touch, Cassie's world comes crashing down. He has been in jail, convicted of killing her mother. Now he's out, adamant he didn't do it, and begging for his daughter's help. Will the dead give up their secrets to her?
Order now on Amazon or Bookshop.org
The Krubera Conspiracy by Jeff Buick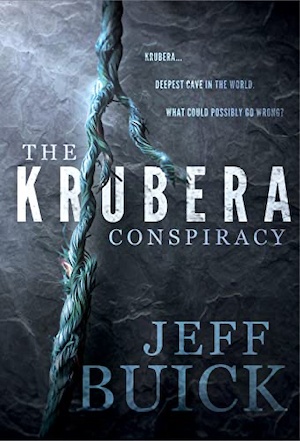 The American thriller author Jeff Buick is back on 13 May with a novel made all the more pertinent by Russia's invasion of Ukraine. The Krubera Conspiracy is set in the tiny former Soviet state of Abkhazia, which is where spelunking enthusiasts Ross and Damon Fraser land for to attempt the world's deepest caving expedition. However, Damon is also a CIA man which makes them a target for local officials who throw them in prison and insist that Damon help uncover whoever is meddling in the local elections. Ross can attempt his caving challenge but if Damon fails he may never resurface…
Order now on Amazon
When We Fell Apart by Soon Wiley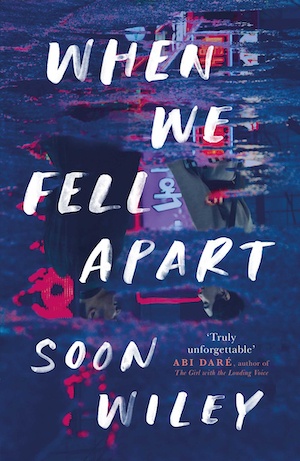 Identity, love and desire all play their part in this thrilling debut from Soon Wiley. Min is a young Korean American living in Seoul, where he meets Yu-jin and they fall in love. Now Yu-jin is dead, apparently after committing suicide. It makes no sense to a grieving Min, who sets about discovering why she wanted to die. But Yu-jin's life was much more complex than she chose to reveal, with a controlling and powerful government official father, and a fraught friendship with her alluring and destructive roommate So-ra. Suddenly, it becomes clear that Min didn't really know her at all… When We Fell Apart is out on 12 May.
Order now on Amazon or Bookshop.org
Summer Fever by Kate Riordan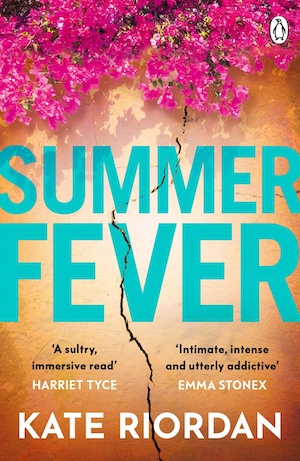 In the heat of an Italian summer, two young couples are enjoying a lavish villa holiday in the Mediterranean sunshine. Or are they? Well, not really. Hosts Nick and Laura are pretending their marriage isn't on the rocks, while their guests Madison and Bastian are not who they appear to be. As the temperatures rise, so do the tensions in this sultry psychological drama that sounds perfect for reading at the poolside. Summer Fever by Kate Riordan, author of The Girl In The Photograph, The Shadow Hour and The Heatwave is out on 12 May.
Order now on Amazon