Welcome back to On the Radar, the weekly column where we introduce a minimum of five new crime novels. What a feast we have in store today. It begins with some hot British-Asian crime fiction thanks to Ajay Chowdhury and his second novel, The Cook. You can follow that up with a tangerine as an amuse-bouche – the fruit is central, in a sense, in Kathy Wang's Impostor Syndrome, set in the world of Big Tech and with a Russian connection.
The tasty espionage theme continues with Ghost Country by Chris Petit, plus we have two daring and intriguing indie crime novels from John Reid and Evan Baldock respectively.
Read on to find out what's on the menu.
The Cook by Ajay Chowdhury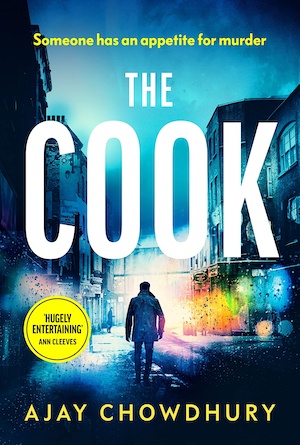 Last year, this author's crime fiction introduction, The Waiter, made the CFL shortlist for best debut. Now disgraced Kolkata police detective Kamil Rahman is back in The Cook, out on 5 May. As the title suggests, Kamil has left waiting behind and is now cooking at Tandoori Knights, a London restaurant owned by friends of his family. And Kamil's life is about to get pretty spicy after a young woman he knows is murdered. Her boyfriend is arrested, but Kamil isn't convinced of Ziad's guilt and he determines to winkle out the truth. Meanwhile, someone is killing members of Brick Lane's homeless community…
Order now on Amazon or Bookshop.org
Impostor Syndrome by Kathy Wang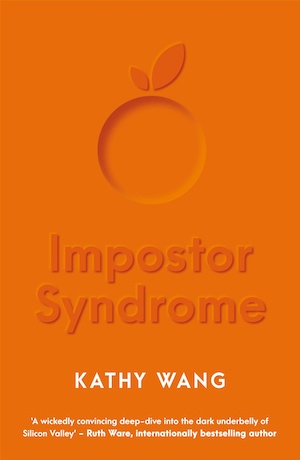 Women in the workplace, the power of Big Tech, and the looming threat of foreign espionage all feature large in this page-turning novel that's already been a big hit in the USA. Julia Lerner is COO of Tangerine, one of Silicon Valley's biggest tech companies – she's also in the pay of Russian intelligence. Alice Lu is a lowly Tangerine employee who one day carries out a routine server check and realises the company's security isn't as iron-clad as it makes out – with Julia Lerner making the most of the loophole. It's the start of a bitingly funny cat and mouse chase that will have you in its thrall. Imposter Syndrome by Kathy Wang hits UK shelves 2 May.
Order now on Amazon or Bookshop.org
Ghost Country by Chris Petit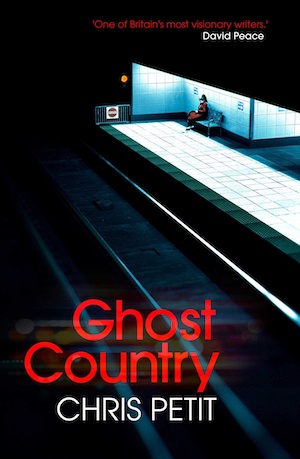 Fans of taut political thrillers need to put 28 April in the diary – it's the day that Chris Petit's Ghost Country is published. A government minister is shot and the list of suspects is long, but it is Home Office analyst Charlotte Waites who's on the carpet. Just days ago she overlooked a crucial intel flag – and now she must explain why. It's one step along a dark road that leads to a web of intrigue, involving everyone from the Prime Minister to Charlotte's ailing father. As dark secrets from her family's past begin to surface, it is imperative that Charlotte gets to the bottom of the mystery.
Order now on Amazon or Bookshop.org
The Watchers by John Reid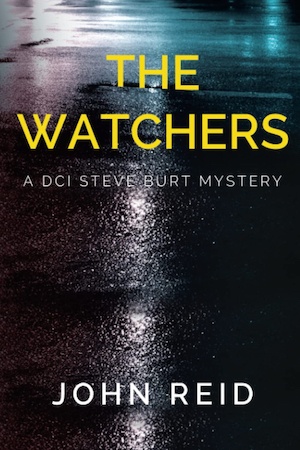 The Watchers, the latest in John Reid's DCI Steve Burt Mysteries series is out now and finds the detective taking on a case off the books as a favour to a former colleague. When it involves the disappearance of an official of the Bank of England and the theft of gold bullion from the bank, it'd be rude not to say yes, wouldn't it? As if that wasn't enough to keep him busy, Burt also has the small matter of multiple murders at the country home of a peer of the realm to contend with. But this is a man who doesn't just blunder in blindly, he knows the value of patience and he is quite happy to play the long game if it gets the desired results.
Order now on Amazon
Trans-Mission by Evan Baldock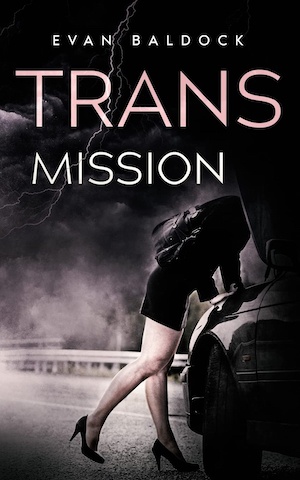 Peter has been suffering transphobic abuse all his life, but when he bumps into Tony one night in Soho, he finally cracks. Tony is his homophobic work supervisor; Peter is dressed as his female alter-ego, Petra. Soon Tony is dead and Peter is on the run. On his tail is DCI Neilder, who has no time for homosexuals after walking in on her husband being fondled by another man. As Peter battles to stay one step ahead of the law, he is surprised to feel free for the first time in his life. Trans-Mission by retired Metropolitan Police veteran Evan Baldock is published on 3 May by SRL Publishing.
Order now on Amazon