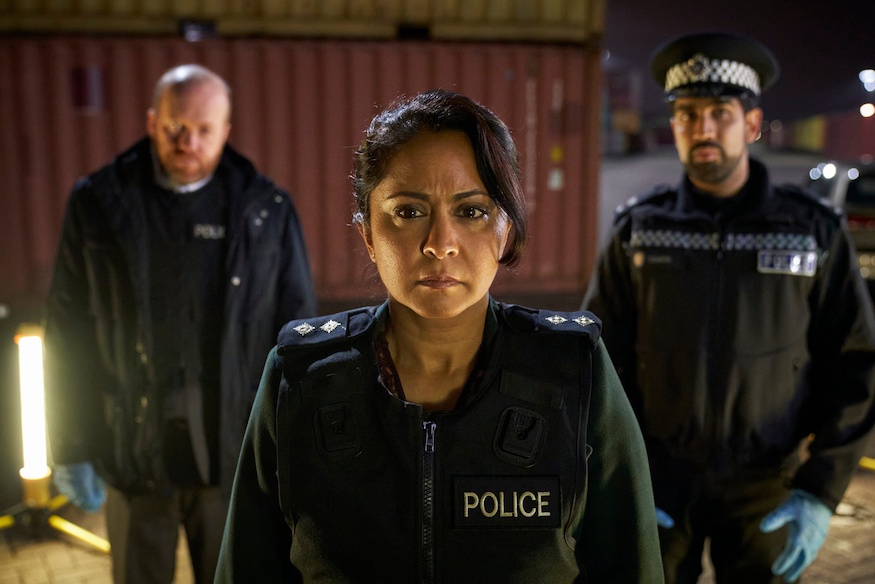 Organised crime in Birmingham features in a new series about to arrive on broadcast TV in the UK – and no, we're not talking Peaky Blinders. The drama in question is DI Ray, a four-part series airing on ITV from Monday 2 May to Thursday 5 May at 9pm.
It is written by actress and screen writer Maya Sondhi, who is probably best known in the crime fiction loving world as AC-12 officer Maneet Bindra in Line of Duty. Jed Mercurio, who created Line of Duty, is producer. "There are probably a few 'Jed influenced' plot twists in there," revealed Sondhi. "Not red herrings, or 'Jed herrings' as we call them, but hopefully a few surprises."
Parminder Nagra takes the title role as Leicester-born Rachita Ray, a 40-something police officer who takes on a case that forces her to confront a lifelong personal conflict between her British identity and her South Asian heritage. In episode one, Ray is promoted to homicide but immediately realises she is a token hire and that the so called 'culturally specific homicide' she is assigned to, is anything but.
"Rachita is a really good, meaty character and to me it's all about finding this woman's place in the world. You don't often have an Asian female lead on TV," Nagra said. "I hope the audience enjoys watching Rachita, that they get caught up in her journey and the suspense of the show, the thriller aspect. I hope they get wrapped up in what's going to happen next, and hopefully in good Jed Mercurio style just when you think one thing is happening, it won't be what you thought it was!"
"We talked a lot about how to make the police investigation twisty and turny, and how we could make sure that complemented the character story, we were always looking for the balance," said Jed Mercurio. "We didn't want to veer off into a much bigger high-octane thriller, but there's lots of jeopardy and times when we really fear for Rachita's safety. But there's also a really important mystery to be solved. Looking at some of the exploitation that's related to the themes of the show helped us to build the right crime story to explore."
DI Ray also stars Jamie Bamber as DCI Martyn Hunter, Ian Puleston-Davies as Supt Ross Beardsmore, Gemma Whelan as DCI Kerry Henderson and Manuuv Thiara as PS Tony Khatri.