Our big crime fiction news this week is that the creator of the Alex Cross series, James Patterson, has written a novel with Dolly Parton! Yes, you read that right. Not content with collaborating with former president Bill Clinton, now the global superstar writer is working with a global superstar Country singer, who is also regarded as one of America's moral leaders nowadays. We can't wait to see what kind of criminality they've dreamed up for Run Rose Run. What a way to make a livin'.
Meanwhile, Catriona Ward and Peter Swanson are back with new novels – both of which are disturbing in their own ways. We meet an author new to us in the form of Biba Pierce, and our former contributor Keith Nixon has started a new series based on a character from his past books.
We've pretty much burned through February, haven't we?
Run Rose Run by Dolly Parton and James Patterson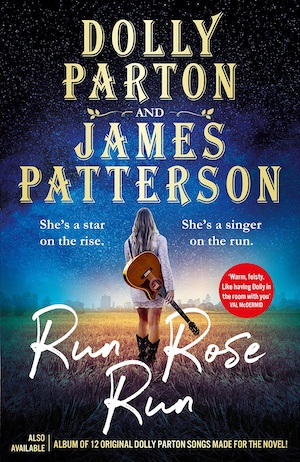 Queen of Country music Dolly Parton has always been known for her excellent storytelling through song – now she's turned her attention to crime writing, and is duetting with none other than perennial best seller James Patterson. Annie Lee is young, talented and ambitious and she's determined to take Nashville by storm. But be careful what you wish for, because as the limelight beckons, so do secrets from Annie Lee's past that she thought she'd left behind. How far would you go to find fame? Run Rose Run is out on 7 March – and to accompany it, there's a Country/Bluegrass album of the same name released by Parton on 4 March.
Order now on Amazon or Bookshop.org
Sundial by Catriona Ward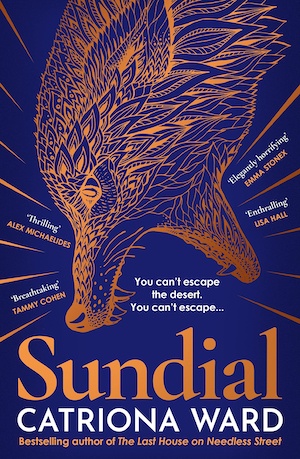 Here's some modern gothic crime from the author of best seller The Last House on Needless Street, Catriona Ward. Callie collects tiny bones and whispers to imaginary friends. Her sister, Annie, is afraid of what Callie might do to her. Sensing trouble ahead, Callie's mother, Rob, decides to take her daughter to Sundial, her childhood home deep in the Mojave Desert. But Callie has fears too. She is frightened of her mother and what might happen in Sundial. Could be both of them are right to be disturbed in this haunting tale of a family at breaking point. Sundial is out on 10 March.
Order now on Amazon or Bookshop.org
Nine Lives by Peter Swanson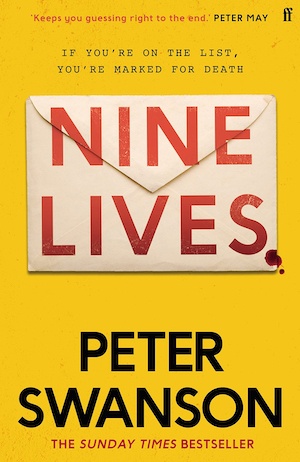 A group of seemingly unconnected strangers each receive a letter that spells their own demise in Nine Lives, the latest from master of the tricksy thriller Peter Swanson, out 1 March. The envelopes are unremarkable. There is no return address and they contain a single, folded, sheet of white paper — a list, containing nine names, including that of the recipient. One by one, the people on the list start to die in mysterious circumstances. But what's the link? FBI agent Jessica Winslow is determined to find out. In fact, it's imperative – because her name is on the list too. Prepare to be bamboozled by a story that comes at you from multiple viewpoints.
Order now on Amazon or Bookshop.org
The South Bank Murders by Biba Pearce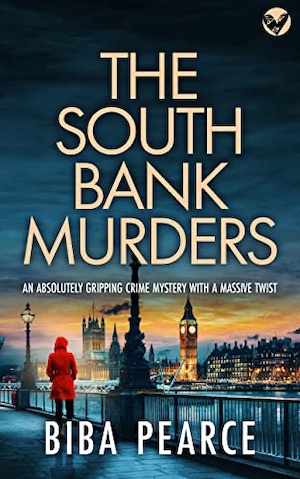 Detective Rob Miller is nursing his sleepless newborn son when he gets a call. Retired Chief Superintendent Lawrence — his friend and mentor — has been shot and killed during a clandestine meeting with an ex-informant. Miller is devastated – they'd chatted just an hour before – and he is determined to find the killer, regardless of what his new boss might have to say. Then, the body of a young immigrant is found on the South Bank with a strange stamp on his wrist. Could the two cases be related? As the body count rises, there's a name being bandied around. He's big and bad – and called The Wolf… The South Bank Murders by Biba Pearce is published on 3 March.
Order now on Amazon
Blood Sentence by Keith Nixon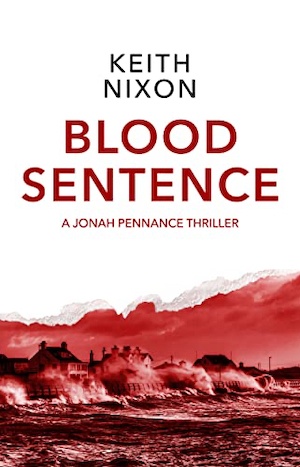 The first in a new series from Keith Nixon features a character that regular readers of this author may find familiar. He's DI Jonah Pennance of the Met's specialist Sapphire Unit, and when the unidentified corpse of an apparent suicide victim is found hanging above a complex pattern of 40 photographs of children, he's called in to take a look. This was no suicide though – and soon Pennance is forced to return to familiar territory when his investigations lead him to a care home in Kent. But as the killings escalate, it appears Pennance is the only person connecting the victims… Blood Sentence is out on 1 March.
Order now on Amazon