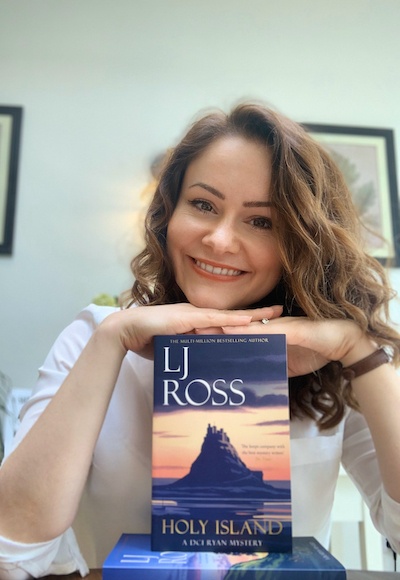 If you're a new or established crime writer based in or focusing on the North East of England, The Lindisfarne Prize for Crime Fiction wants to hear from you. The literary prize is calling for new entries for its 2022 edition, and you could win £2,500.
Now in its fourth year, the prize was founded by international bestselling author LJ Ross and is sponsored by her publishing imprint Dark Skies Publishing, in association with the Newcastle Noir Crime Writing Festival and Newcastle Libraries. It is free to enter and open for submissions until 30 June.
The aim of the prize is not only to provide financial support, but to help build and maintain creative confidence for new, emerging and established writers in the crime and thriller genre. The winner will receive a cash prize of £2,500 to support their work, alongside funding for membership of the Society of Authors (SoA) and the Allliance of Independent Authors (ALLi) as well as mentoring and editorial opportunities for the winner.  
Joining LJ Ross on the panel of judges will be best-selling crime writer Nicky Black, the founder and director of Newcastle Noir Dr Jacky Collins, and the winner of last year's prize, Whitley-Bay based author Robert Scragg.
For more information on how to enter, click here.
You can enter a short story of up to 10,000 words, or the first two chapters of a longer work.
Commenting on winning the 2021 prize, Robert said: "Winning the Lindisfarne Prize has been the highlight of my writing career. To get a boost like that to my confidence and profile, from a panel of judges I have so much respect for, has really helped spur me on with the projects I'm working on now. I'd urge any writers out there to polish off their work and get an entry in this year." 
LJ Ross added: "Whether it's stories written about the region or stories written by local writers, if this prize is anything to go by there really is no shortage of inspiration, creativity and talent in the North East. Every year the quantity and quality of entries seems to go up an extra gear, so much so that the prize is getting increasingly difficult to judge. I'm really excited to be launching this year's prize and reading all the submissions once again."
Shortlisted entries will be announced on 31 July, with the winner finally revealed in August.