The world may go from bad to worse but the crime fiction scene just keeps getting stronger. My top five reflects this, including as it does a number of authors new to the field alongside some more established writers.
5 – Children of Chicago by Cynthia Pelayo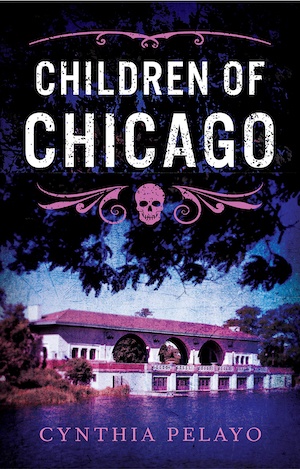 In this horror-thriller hybrid, the murders of local children seem to be linked to an urban myth. It's rookie homicide detective Lauren Medina's case to solve, but is she the right woman for the job? Newly divorced and grieving her father, the mystery is also closer to home than she would like to admit. The novel is full of local history, thematically rich, and will have you on the edge of your seat. Read the review here.
Buy now on Bookshop.org
4 – Five Decembers by James Kestrel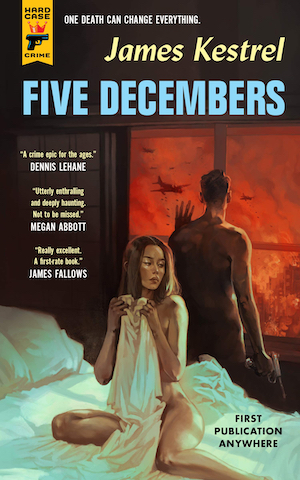 Pulp publisher Hard Case Crime is an unusual choice for this World War II historical epic, but no matter, the novel is a complete success. Hawaiian detective Joe McGrady finds himself trapped on the other side of the world after landing a double -murder case. The clues send him out onto the Pacific, and then Hong Kong before the Japanese bombing of Pearl Harbour leads to his internment. As he struggles to keep his love alive for his American girlfriend back home he finds himself drawn to the daughter of a Japanese government official. Five Decembers is as much love story as mystery and a stand out read. See our review.
Buy now on Bookshop.org
3 – How to Betray Your Country by James Wolff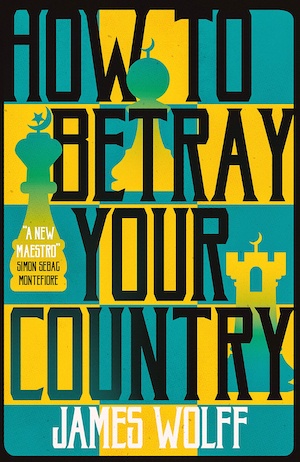 With Mick Herron slightly misfiring this year, it fell to James Wolff to write the 2021's outstanding espionage novel. Disgraced ex-spy August Drummond is on a flight to Istanbul when he spots a young man acting suspiciously. Choosing to investigate in a foreign country, hostile to the UK, and with no official status or back-up is just the latest in a series of self-destructive choices. The reason for his actions is revealed beautifully, heart-breakingly at the end of the novel. Wolff has written a brilliant exploration of loyalty and grief that paradoxically manages to be life-affirming. Read my review here.
Buy now on Bookshop.org
2 – Good Neighbours by Sarah Langan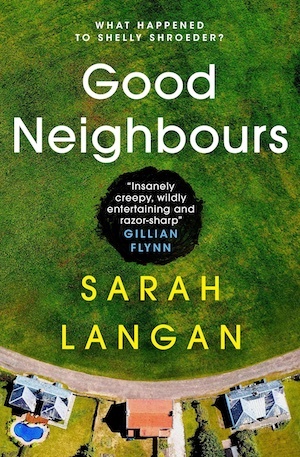 Sarah Langan brings all her horror writing skills to this creepy thriller that manages to combine satire with an exploration of scapegoating to bring home how precarious our social standing really is. Since arriving in Sterling Park, the Wilde family have done their best to fit in with their middle-class neighbours. A tragedy involving one of the children exposes the fault lines in this little community and as childish gossip and rumour becomes fact, a witch-hunt ensues. This is strong stuff and as ambitious as fiction gets. Read the review.
Buy now on Bookshop.org
1 – The Killing Hills by Chris Offutt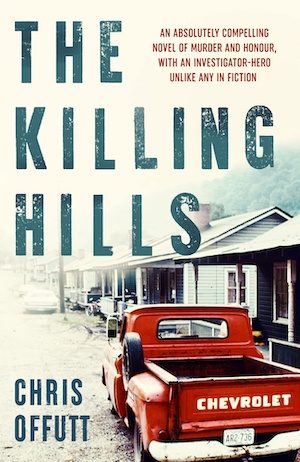 Mick Hardin has returned to his home in the backwaters of Kentucky, AWOL from his Army CID job. His purpose is to help his sister Linda, newly promoted to Sheriff, in her investigation of a murder. For the local families, blood is indeed thicker than water and Linda is getting nowhere with this tight-lipped community so she desperately needs her brother's facility with others. But Mick's skill doesn't extend to his own relationships and his wife might be about to have another man's child.
There is humour and pathos in Chris Offutt's description of rural Kentucky, a place that feels as alien and remote as another planet. Offutt takes the reader on a tour of a place they never knew existed and might not exist for much longer. The Killing Hills is the most evocative novel I have read in many years.
Buy now on Bookshop.org