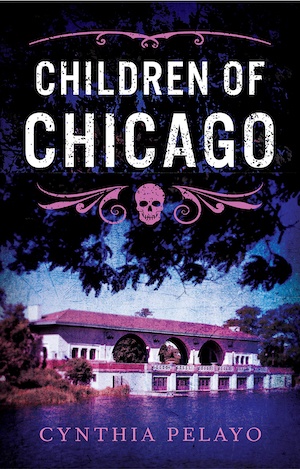 Lauren Medina is a mess, but just how much of a mess this 25 year old Chicago homicide detective is will only be revealed as the novel unfolds. We first meet her at Lake Humboldt Park, where a crime has taken place. It's quickly established Lauren has anger management problems, isn't looking after herself and has an unhealthy obsession with her job.
Her marriage to Bobby has ended in less than a year. Lauren drove him away the way she does anyone who gets close to her. The only person who has succeeded in that is her detective partner Washington, who is retiring at the end of the week. Washington was her father's partner and promised him that he would postpone his own retirement for a year in order to mentor Lauren through her rookie year. Her new partner will be Van, who is suspicious of Lauren's quick promotion, which he puts down to nepotism within the force. Van is dismissive of her skills.
After her father's death from Alzheimer's disease, Lauren has moved out of the flat she shared with Bobby and gone back to the family home. Living there, she is haunted not just by the death of her father – she hasn't been able to face cleaning out his study – but is also reminded of the death of her younger sister, Marie, who was abducted as a child and drowned in the lake in Humboldt Park. Her mother's suicide followed soon afterwards.
Back to the lake, and three teenagers have been involved in a shooting. Mo has an injured foot and Fin was shot in the hip. Both are being taken to hospital. The third victim, Hadiya, went to the same school as Mo and Fin, and is waiting for Lauren at the scene. Her wound was fatal. The only witness is Johnny Junior who is about the same age as the victims and is reluctant to talk. Lauren's reputation for violence doesn't encourage witnesses to come forward.
Lauren's only lead is another classmate called Jordan, who arrived at the park after Lauren left. Did he intend to meet up with Mo and the two girls? Jordan screamed when he saw some fresh graffiti by the lake. Why has the message 'Pay the Pipe' frightened him so much?
In order to get Jordan to open up Lauren will have to try to win his trust. Her university education in literature, with a Masters in folklore and fairy tales, provides the perfect cover for her to offer her services as a mentor in a before-school reading programme that she knows Jordan attends.
Author Cynthia Pelayo is a Chicago native, and a poet as well as a novelist. Her love for Chicago is woven throughout the story, expressed both as sadness about its problems and pride in its resilience. Local landmarks and history are lovingly detailed, and enhance rather than get in the way of the story. Fairy tales feature prominently. They drive the plot forward and their role in childhood storytelling is compellingly explained. Lauren is a compelling protagonist, angry and hurt – perhaps beyond redemption. Pelayo uses her story to ask how much can and adult be responsible for what they did as a child and how much should be forgiven.
Lauren's investigation unfolds thrillingly over a week, and becomes more frenetic as she realises her own link to the killings and the fantastical events that underpin them. Children of Chicago is equal parts thriller and horror, occupying the same space as the Hannibal Lecter series by Thomas Harris or Falling Angel by William Hjortsberg, and this novel is equally worthy of your time.
Also see Mañana by William Hjortsberg and Curious Toys by Elizabeth Hand, also set in Chicago and by a writer who positions her novels as horror and crime adjacent.
Agora Books
Print/Kindle
£7.29
CFL Rating: 5 Stars