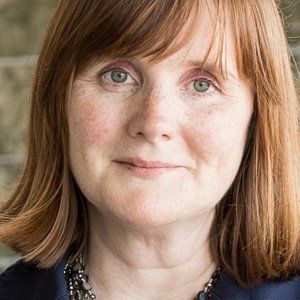 The second in a series of posts featuring Dr Jacky Collins – AKA Dr Noir – in consultation with leading crime fiction authors has award-winning writer Sarah Hilary as guest. She's best known for her hugely popular police procedural series featuring the complex copper DI Marnie Rome, but Hilary has just stepped out of her comfort zone with her first standalone novel.
She chats to Dr Noir about the challenges of creating Fragile, how writing it differed from her previous books, and why she felt it was time for Marnie and her second in command Noah Jake to have a rest. There are also some interesting insights into the art of plotting – "…a series of coat hangers that you hang your story off" – and why endings are so important: "Endings are really tricky, almost like trying to land a jumbo jet. I find them really hard," says Hilary, adding, "The wrong ending can ruin a book."
Sarah Hilary arrived on the crime writing scene in 2014 with the publication of her debut Someone Else's Skin – which garnered a five star review here on CFL – and went on to win Theakston's Old Peculier Crime Novel of the Year. Since then five more books featuring London copper Rome have followed. Fragile has broken the series run and in this interview we find out what the author has planned next. It may surprise you…
Grab yourself a copy of Fragile, or start reading the Marnie Rome series with Someone Else's Skin.